Is Paypal not working for you?
Is PayPal not loading or stuck at the lock screen?
Are you getting a PayPal error message, this transaction cannot be completed?
If you are having issues with PayPal, you have opened the right page. Here we have explained why PayPal might not work for you and have provided some solutions to fix the issues.
First of all, don't fret if PayPal isn't working for you. You are not alone for whom PayPal is not working or loading. They are hundreds like you.
Below are a few tweets and comments by netizens.
@PayPal I'm struggling to log into my account. I'm out of the country and my roaming is not working so I can't receive an OTP. How else can I do a security check?

— Karabo Moshodi (@thatgirl_shodi) January 28, 2022
is paypal not working for anyone else?

— kassy (@gudkma) January 20, 2022
https://twitter.com/YerBoyCaptin/status/1486175697471254533?s=20&t=KuOXVAGhui_WYSnDpxAqlA
PayPal is a renowned payment service available in most countries. It is among the first payment services that made moving money from one country to another convenient and straightforward.
However, like other apps and services, PayPal might not always work smoothly for several reasons.
Well, whatever be the case, there are always a few things you can try out on your own to fix the issues. Below we have discussed everything in detail. So, let's begin.
---
Why is PayPal Not Working
There can be zillions of reasons Why PayPal is not working for you, such as PayPal servers may be down, your PayPal account might have been flagged or limited, PayPal might not be available in your region, your device could be having issues, you haven't updated PayPal app, your browser is causing issues and more.
Below, we have provided all the possible solutions and reasons why PayPal may not work for you.
Note: The methods provided below to fix Paypal not working work for Windows, macOS, Android, iPhone and iPad.

---
17 Ways to Fix PayPal Not Working
1. Check your internet connection
The first and the most basic step you need to perform is to test your internet connection. If your internet connection is not working fine or having issues, you will have loading issues with PayPal.
If you are subscribed to high-speed internet, it doesn't mean you will always have high-speed internet. In contrast, the internet speed delivered may vary depending on the weather, the number of users and other factors.
So, it is highly recommended to perform an internet speed test. You can complete the test on Fast.com or speed test by OoKla.
Switch from Wi-Fi to Mobile data:
If you are using your Wi-Fi, and it's not working fine or having issues while loading the PayPal app, you can try to switch your internet to your Mobile data.
On the other hand, if you were already using your mobile data, connect it to Wi-Fi and try opening PayPal.
Note: Be safe or do not connect to any free public Wi-Fi while using PayPal or any other payment app for privacy and security reasons.
---
2. Check PayPal Servers
Before you move on to other methods to fix PayPal, it's generally a good idea to know whether the issue lies on the client-side or the server's side.
If the problem is on PayPal's end, there isn't much you can do to fix it. 
In that case, the only way left would be to either wait till the issue gets resolved or report it via Paypal's help and support channels.
That being said, to check the server's status of PayPal, there are a lot of free online services.
We would recommend checking Downdetector's page for PayPal. Here, you can check the live map and comments section to see if other users in your area are reporting similar issues.

Similarly, you can check IsTheServiceDown's page for PayPal. Like Downdetector, it also provides detailed reports of past outages and user-reported problems as well.
You can also visit the offical PayPal server status website to check whether there are any potential issues, bugs or not.
If the outage services show no issues with PayPal servers, it's very likely that the problem is on your side.
In that case, keep reading for more useful fixes!
---
3. Logout and Login Again
Moving on, there may be random bugs and glitches in the PayPal app and its files. Hence, these bugs can corrupt your user data leading to unexpected error messages appearing on your current session.
Therefore, logging out and back into your PayPal account is recommended. You can try this trick whether you are using PayPal app on your smartphone or using the web version of Paypal.
To log out of your PayPal account, simply find the logout button in your app settings.
Once you log out from your PayPal account, simply close the app or its website and then log in again to your account; it might work properly for you.
---
4. Clear your Browser Cache
Another way to fix PayPal not working or loading is if you are using the web version of PayPal on your browser to clear the browser's cache.
The cache is a temporary memory that our web browsers and devices store to load apps and services faster and make them efficient. However, with time this data can become large and rather than providing benefits, it can cause issues and problems.
Clearing your browser's cache will ensure that no previous accumulated data is hindering the loading of PayPal.
How to clear the cache of your browser:
Clear Chrome cache
On your computer, open Chrome.
At the top right, click More .
Click More tools. Clear browsing data.
At the top, choose a time range. To delete everything, select All time.
Next to "Cookies and other site data" and "Cached images and files," check the boxes.
Click Clear data.
Clear Safari cache
From the home screen, Select Settings > Safari.
At the bottom of Safari's settings screen, Select Clear cookies and data or Clear Cookies and Clear Cache.
Confirm when prompted.
Clear Firefox cache
Click the menu button  and select  .
Select the 
 panel.
In the Cookies and Site Data section, click 
Remove the check mark in front of Cookies and Site Data
With Cached Web Content check marked, click the   button.
Close the about:preferences page. Any changes you've made will automatically be saved.
---
5. Update your Browser
Moving forward, you have now cleared the cache of your browser and still facing issues with PayPal. The next step is to check whether your browser is updated to the latest version or not.
If your browser isn't updated to the latest version, there might be certain bugs and issues affecting the loading of PayPal.
There might be certain security issues, and as PayPal is a finance service, its system might detect the vulnerability associated with your browser, and that's why it isn't loading for you.
So, make sure your browser is up to date.
How to update your browser:
Update Chrome:
On your computer, open Chrome.
At the top right, click More .
Click Help. About Google Chrome.
Click Update Google Chrome. Important: If you can't find this button, you're on the latest version.
Click Relaunch.
Update Safari

From the Apple menu in the corner of your screen, choose System Preferences.
In the System Preferences window, click Software Update. If your System Preferences doesn't include Software Update, use the App Store to get updates instead.
Install any updates or upgrades shown.
Update Firefox
Click the menu button , click   and select  .
The About Mozilla Firefox window opens. Firefox will check for updates and, if an update is available, it will be downloaded automatically by default.
When the download is complete, click 
---
6. Use Incognito or In-Private Mode of Your Browser
Moving on, sometimes, the problem might not be with the entire browser. It may be an issue in the main session of the Web browser or with the user data. So, this may also hinder the operation of the PayPal website.
However, these issues may not be on your end, and troubleshooting will require a whole lot of effort. Therefore, we suggest using the PayPal website via incognito mode to make your task easier.
Incognito mode or the private mode is a feature that most of the browsers have, using which you can create a temporary session that is isolated from the main session. The incognito mode does not require data from the primary session; you will need to enter all login and other details to use any app or service.
Well, using the incognito mode, you can easily get around the problems with the main session of your browser to fix PayPal not working or login errors.
Also, in the incognito mode, your browser extensions and cache data do not interfere (unless you haven't allowed it in the settings) with the web pages. So, this step can also help troubleshoot whether the site data or extensions are the sources of the problem.
---
7. Use Another Browser
If you have updated your browser and even tried to open PayPal in the incognito mode, and still you are facing issues or can't log in to your account, then your browser might be the culprit.
Hence, we would recommend logging in to your PayPal on different web browsers. You can also try using a new browser on a new device.
Earlier, if you were using Chrome, you could use Firefox, Microsoft Edge, Opera, etc.
---
8. Make sure you are not using any Ad-blocker
If you are using an Ad-blocker extension on your browser, it might cause issues while you're trying to log in to your PayPal account or making a payment through it.
If you have clicked Continue to pay PayPal when you are trying to make a payment on any website, you might see a white blank window, and it is most likely because you have a pop-up blocker installed.
This pop-up blocker will block PayPal from opening an additional payment window. So, remove the extension or turn it off temporarily.
To turn off any extension on your browser, simply go to the extension settings and turn off the problematic extension.
---
9. Disable your VPN
Many people use VPNs for streaming content to keep their network secure from third-party trackers. But, there is a possibility that your VPN connection is causing problems in the normal working of your apps on your device.
If you are connected to servers of a different country, let's say, the United Kingdom and living in the United States, you are hiding your location. And finance apps and services require your locations to confirm your identity.
That's why you will need to check if you are connected to a VPN and disable it. Well, connections to VPN servers of a different city in the USA might not cause any issues, but you must try disabling the connection if you cannot use PayPal. Here it doesn't matter whether you are using PayPal on the web or using its app.
VPNs are great when it comes to getting a secure connection. We, here at UniTopTen, have curated a list of the best VPNs for 2022. You can check out the list below.
READ NOW: Top 4 VPNs for 2022
---
10. Make sure your Antivirus isn't blocking PayPal
Another reason why your PayPal payment window might not open or PayPal won't load is that your Antivirus might be blocking it.
So, what you can do to fix it or check whether it really affects PayPal or not is to temporarily disable it.
You can also add Paypal and other websites you use as a trusted source to your Antivirus.
---
11. Confirm your Bank account/credit card
If you are a new user of PayPal and have recently added your bank account or card to your account and are trying to make a payment on some website via PayPal, it might not work as you haven't verified your bank account or credit card.
In order to fully use PayPal, you will have to verify your bank account or debit/credit card. You will also have to verify your identity by providing the required documents.
So, before using PayPal, make sure your account is fully verified.
SEE ALSO: Fix: Paypal credit not working (Reasons & Solutions)
---
12. Make sure your PayPal doesn't have any limitations
If you are trying to do any illegal activity or trying to mislead PayPal someone, its system might detect it and ban your account or apply some restrictions on your account.
You would like to check email or notification from PayPal, if there isn't any restriction applied on your account due to XYZ reasons.
SEE ALSO: (Solved) Why Paypal Pay in 3 not working
[Solved] PayPal pay in 4 not working
---
13. Update your PayPal App
Note: This method is only applicable if you are using PayPal App.
Mobile users encountering issues when accessing the PayPal, need to check for pending app updates. Perhaps, there's an app bug affecting the PayPal App and resulting in not loading up or generally working properly.
Thus, with the latest updates being installed on your device, you can be sure the PayPal app is running its latest version along with the most up-to-date bug fixes.
That being said, follow the steps below to update the PayPal on your smartphone.
Open Google Play Store on Android devices or App Store on iOS devices.
From there, search and locate the PayPal.
Then, visit the PayPal page.
Subsequently, to check if there are updates available, the Update button will be visible.
Finally, tap the Update button if available.
Once you have updated the app, you would like to restart your device and open the PayPal freshly. Now it should load and work properly; if not, follow other solutions below.
---
14. Clear PayPal App Cache
Our devices, whether it be a smartphone or PC, all collect and store the temporary data of the apps and services we use the most – in order to reduce the load time next time the app requests these same resources. This data is known as cache.
However, over time, the cache can become large, and rather than providing benefits, it can cause problems, making the app buggy and sluggish.
So, that is the reason why clearing the cache is always recommended.
To clear the cache on your device, follow the steps below.
Head over to the settings of your smartphone
Go to 'Apps' or Applications
 Search for PayPal
Tap on 'Data and Storage'
 Tap 'Clear cache.'
Cleaning the cache will make sure that no previous data or files are interfering with the loading of the PayPal.
Once you clear the cache, remove the PayPal from recent apps and give PayPal a fresh start, it should work now.
If it's still not working, follow the other methods listed below.
Note: The above setting will differ slightly from device to device.
---
15. Use PayPal from a familiar device
If you are using a different device to access your PayPal account or purchased a new device and trying to log in to your PayPal account. Still, it's not working, then it could be that due to security reasons, PayPal isn't allowing you to log in.
This usually happens if you use the same device for a long period of time to access your time. Suddenly, switching to a new might raise a concern, and PayPal bots may not allow you to log in.
In this case, you can use a familiar device to log in to your PayPal account-the device you typically use or have used in the past to log in to your account.
If Paypal works or allows you to log in to your old device, you can try logging to the new device while being logged in to the old device.
This method has worked for a lot of users in the past, so why don't you give it a try?
---
16. Contact PayPal support
Lastly, if you have tried everything mentioned above and still not able to fix or know why PayPal is not loading or working for you, then the last option is to contact PayPal support.
Explain to them the exact issue, and will be able to better assist you.
You can also contact the PayPal support on Twitter.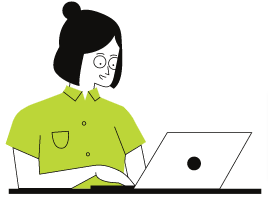 ---
17. Use Another Payment Method
Finally, if you have tried everything and have also contacted PayPal support, and still you are not able to use PayPal, you would like to use alternatives to PayPal to transfer or receive your money.
1. Wise (TransferWise)
2. Venmo
3. Zelle
4. Google Pay
5. Revolut
6. Payoneer
7. Paysend
8. Xoom Money Transfer
9. Facebook Pay
10. WorldRemit
11. Remitly
12. ACE Money Transfer
---
SEE ALSO: (Solved) Paypal instant transfer not working
Fix: Paypal cash a check not working (Reasons & Solutions)
---
Final Words
PayPal is an American-based financial technology company that supports online money transfers and serves as an electronic alternative to traditional paper methods such as checks and money orders.
You can use PayPal to send or receive payments for online purchases, sell goods and services, donate money, or receive donations.
Well, sometimes PayPal might not work as intended and that could due to several reasons, it might a technical glitch, your account some limitations, your device or browser could have issues and more as detailed above in the post.
So, that's all for now, folks. We hope, you were able to know why PayPal was not working for you and probably fixed it. For more posts related to PayPal, you can visit our PayPal section or follow a few related posts below.
---
Further Reading:
[13 Ways to Fix] Steam Paypal not working (2022)
(11 Ways to Fix) Paypal Card Reader not working
[Solved] Vanilla gift card not working on PayPal (2021)
Fix: Paypal cash a check not working (Reasons & Solutions)
How to Fix Paypal security prompt not working
[Solved] Paypal Add Cash at Store Not Working (2021)
[Fixed] Paypal Password Reset Not working (Verification Code Not Sending)
[Solved] Why is Paypal Friends and Family not showing up (2021)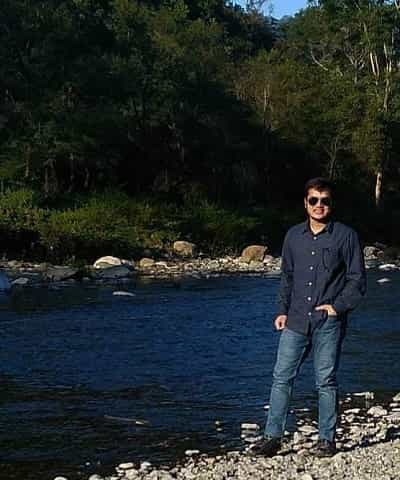 Ankit Kumar is an Engineer by profession and a blogger by passion. Over the last several years, he has written tons of articles, solving queries on Quora. He also has years of experience in investing in Cryptocurrencies, Funds, and Stocks.