Is PayPal not working on Steam for you?
Are you not able to use PayPal on Steam, or getting one of the following errors:
The payment processor has reported an authorization failure; Steam Paypal

Steam paypal authorization failure

For your security, you will be required to re-authorize your purchase with Paypal.

Steam paypal error initializing or updating transaction
If you are having issues with PayPal on Steam while purchasing games and other items, you have landed on the right page. Here, we have explained why PayPal may not work with Steam and what you can do to fix it.
So, let's get started.
First of all, don't fret if you are not able to purchase an item on Steam with PayPal, as you are not alone for whom PayPal is not working on Steam. There are many like you.
Well, below, we listed a dozen of things that you can try out to fix the issues and errors on Steam with PayPal.
---
Why is PayPal not working on Steam
PayPal may not work with Steam for you for several reasons, such as Steam application is having technical issues, the Steam cache is causing the problem, PayPal or Steam servers may be down, your PayPal might have a problem, etc.
Whatever be the case, there are always a few ways to fix the issue on your own, or at least make sure that the problem doesn't lie from your end.
Below, we have provided all the possible ways to fix Steam PayPal not working.

SEE ALSO: [17 Ways] Fix PayPal Not Working (2022)
---
How to Fix PayPal not working on Stream
1. Check Steam Servers
Before you move on to other methods to fix PayPal on Steam, it's generally a good idea to know whether the issue lies on the client-side or the server's side.
If the problem is on the Steam's end, there isn't much you can do to fix it. In that case, the only way left would be to either wait till the issue gets resolved or report it via Steam's help and support channels.
To check the server status of the Steam, you can any of the following methods:
If the servers of Steam are having issues in your region, you would like to wait till the servers gets restored or fixed and then try purchasing something with PayPal.
In case the servers of Steam are working fine, move on to other fixes provided below in the guide.
---
2. Check PayPal Servers
If the servers of Steam are working fine, it might be that the servers of PayPal are having issues.
That being said, to check the server's status of PayPal, there are a lot of free online services.

We would recommend checking Downdetector's page for PayPal. Here, you can check the live map and comments section to see if other users in your area are reporting similar issues.
Similarly, you can check IsTheServiceDown's page for Cash App. Like Downdetector, it also provides detailed reports of past outages and user-reported problems as well.
If the outage services show no issues with PayPal servers, it's very likely that the problem is on your side.
In that case, keep reading for more useful fixes!
---
3. Leave Steam Beta Program
In case you are a beta user with Steam, you would like to leave the beta program of Steam to fix the issues with PayPal.
There are several users who reported on several forums that after leaving the Steam beta program they were able to fix the error :"There seems to have been an error initializing or updating your transaction. Please wait a minute and try again, or contact support for assistance."
So, if you are a member of Steam beta program, follow the steps below to leave it:
1. Launch Steam on your desktop. Click on the Steam menu at the top and then select Settings in the sub-menu.
2. Go to the Account tab in the Settings window for Steam.
3. On the right side, click on the Change… Button next to Beta Participation.
4. In the Beta Participation-Steam window, click on the dropdown below Beta Participation and choose None – Opt out of all beta programs. Click on OK.
5. Click on the Restart Steam button to restart the system so that changes come into effect.
6. Launch the Steam client after the restart. Clear your cart and try making a purchase of the game to check if the error is resolved.
---
4. Clear your Steam installation
Follow the steps below to clear your Steam installation in order to resolve the problem:
Open File Explorer (My Computer) and navigate to the default location of your Steam installation. Unless you installed in a custom location, you'll find at the end of the following path:

C:\Program Files\Steam

Once you arrive at the correct location, go ahead and select every file and folder except for the following:

Steam.exe
\Steamapps\
\Userdata\

Once every necessary file is selected, right-click on a selected item and click on Delete from the newly appeared context menu.
Once every necessary file has been resolved, restart your computer and open Steam once the next startup is complete to allow the app to reinitiate.
Repeat the purchase after clearing your cart and see if the issue is now fixed.
---
5. Clear Steam Cache
Another reason Why you are having issues with PayPal not working on Steam could be the Cache.
The cache is the temporary memory that is collected by our device to improve the performance of the apps and services we use most.
However, with time this cache data can become large and rather than providing benefits, it can cause issues and problems.
So, clearing the Steam cache can fix a lot of issues.
Follow the steps below to clear the Steam cache:
From your Steam Client, open the Settings panel by selecting "Steam > Settings" from the top left client menu.
In the Settings panel, select the Downloads tab, and you'll find the "Clear Download Cache" button at the bottom.
Then select "OK" to confirm and acknowledge that you'll need to login to Steam again.
---
6. Use Steam on a Web Browser
If you are using Steam application, another way to fix the Steam PayPal not working issues is to use the web version of Steam.
An error like, For your security, you will be required to re-authorize your purchase with Paypal can occur while you use Steam Application but can be eliminated when using its web version.
Some users in the past have reported that using the Web version of Steam, they could easily use PayPal on Steam while they were having issues with it on the application.
To use the Steam on Web, follow the steps below.
Open Steam web version
Login to your account
Search the game you were looking for.
Now, try purchasing it with PayPal.
Once the purchase it completed, you can use it on your Steam Application, anywhere you want.
---
7. Clear Pending Purchases
As per some users, storing a lot of game under the pending purchases in Steam prevented them from purchasing new games.
So, if you have also stored a lot of games under the pending purchases, remove and then try to purchase the games with PayPal.
It has worked for a lot, so it might also work for you. Give it a try.
---
8. Delete PayPal Account From Steam
Moving another simple fix to solve PayPal not working on Steam that has also worked for many users in the past is to remove your linked PayPal account from Steam.
Once you remove the PayPal account from Steam, just log in again to refresh the application and again link the PayPal.
Now, try to purchase the game you were willing to, and this time PayPal should work. If not, try out other fixes below.
---
9. Check if your PayPal account isn't limited
Moving forward, another reason Why PayPal is not working with Steam could be that could PayPal account might have an issue.
You might have some limitations on your PayPal account, or your account might have been flagged or blocked due to several security reasons.
Check your PayPal notifications or email to know about it. Also, make sure that your PayPal account is fully verified.
---
10. Make sure your card on Paypal support's international transfers
Make sure that the card you are using with your PayPal account supports international transfers. If you are purchasing a game in another currency, and your card linked with PayPal doesn't support international payment, it will not work.
---
11. Contact Steam Support
Lastly, if you have performed all the methods listed above and still cannot find out why you are not able to purchase the game on Steam with PayPal, or getting the error initializing or updating transaction, you would like to contact Steam support.
Raise a ticket on the Steam Help Page or contact Steam on its Twitter support page or other social channels.
---
12. Contact PayPal Support
If you have contacted Steam support, and they are not able you help you out, or they said everything is fine from their end, you would like to contact PayPal support for help.
---
13. Use Another Payment Method
Finally, if you have tried everything and still can't figure out why PayPal on Steam is not working, and even their support couldn't help you out, you can use other payment methods on Steam.
PayPal isn't the only payment method on Steam. Yes, we know PayPal is the convenient method to pay for your orders on Steam, but if it is not working, you would not like to miss the deal or sale, so use other payment methods.
You can use your debit card or credit to purchase the game on Steam.
---
Final Words:
PayPal is an American-based financial technology company that supports online money transfers and serves as an electronic alternative to traditional paper methods such as checks and money orders.
You can use PayPal to send or receive payments for online purchases, sell goods and services, donate money, or receive donations.
So, that's all for now, folks. After reading this post, we hope, you were able to know Why Steam PayPal was not working for you, and you have probably fixed the issues.
For more posts on PayPal, you would like to visit our PayPal section or follow a few related posts below.
---
Further Reading:
(Solved) Paypal instant transfer not working
Fix: Paypal credit not working (Reasons & Solutions)
(12 Reasons) Why is PayPal Declining My Card
[Fix] Why am I not eligible for Paypal Credit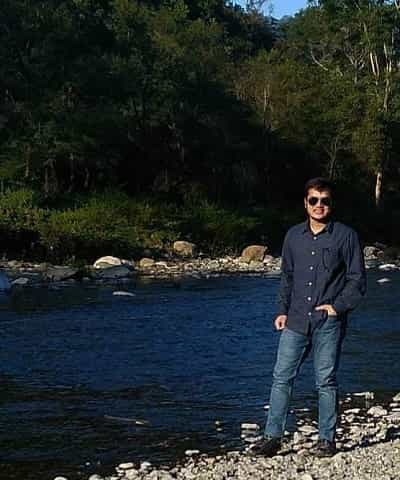 Ankit Kumar is an Engineer by profession and a blogger by passion. Over the last several years, he has written tons of articles, solving queries on Quora. He also has years of experience in investing in Cryptocurrencies, Funds, and Stocks.