Are you having issues while resetting your Paypal password?
Is PayPal not sending you the verification code on your mobile or email?
Whenever you try to reset your PayPal password, you get the error message, "Sorry, something went wrong on our end. Please try again."
If you are having such issues with PayPal, you have landed on the right page. This post explains why PayPal password reset is not working for you or why you are not receiving the password reset verification code on your registered mobile number or your email.
After mentioning why you cannot receive the verification code or reset the PayPal password, we have also mentioned a few ways that could help you get access to your account.
So, let's get started.
---
Why is Paypal Password Reset Not working
There can be several reasons why PayPal password resetting is not working for you, such as servers of PayPal are having issues, you are not getting receiving verification code from Paypal, or your internet is having issues.
The major reason why people can't reset their PayPal password is that they didn't receive the password verification code on their registered mobile number or email. And again, not receiving the verification from PayPal could be due to multiple reasons, as explained below.

---
Why is PayPal not sending verification code
There could be multiple reasons Why PayPal is not sending you the verification code, such as you have blocked Paypal SMS alerts, your mobile carrier provider has blocked it, Paypal is having server issues, and more.
Below we have explained all the ways using which you can receive verification code from PayPal either on your mobile on your email.
---
What to do if PayPal is not sending verification code
1. Turn On and Off Airplane Mode
If you are not receiving code from PayPal, it's possible that your device is not getting full signal strength.
So, if you are sitting in your room, try to get outdoors or go to the roof or on the balcony. If you are still not getting the code, turn on the Airplane of your device and turn it off after a minute.
Now, again, request the verification code.
Hopefully, you should receive the OTP now. If you still don't get it, follow the other fixes below.
---
2. Restart your Device
If you are done using the Airplane mode on your device and still have not received the verification code from PayPal, you can try to reboot or restart your device.
To restart your device, press and hold the power button for a few seconds and press the restart button that appears on display.
---
3. Update PayPal App
Another reason why you won't receive a verification code from PayPal is you are using an outdated version of its App.
So, it is always recommended to use the latest version of the PayPal App.
To update the PayPal App, open the Google Play Store or App Store on your smartphone and search for PayPal and check if there is any update available or not.
Once your App is updated, try to reset your password again, and this time you should receive the verification code. If not, follow the other fixes in the guide.
---
4. Contact your mobile service provider
If you have tried everything and still do not get the PayPal verification code, you should contact your service or network provider.
You can get the customer care number of your network provider by searching on the web. Once you connect with them, explain the issue with your mobile and text messages.
If there is something wrong with your number, they will provide a solution or will fix it from their end.
In case they are not able to help you, try the other methods below.
---
5. Clear your device cache
Our devices, whether it is a smartphone or PC, store and collect data of the apps and services we use most. This data is known as a cache.
Cache helps to load and work the apps and services fast, but this data can become large over time, and rather than providing benefits, it causes issues.
So, clear your device's cache and then again try resetting your PayPal password.
---
6. Use a different browser
Another solution could be to use a different web browser if clearing the cache hasn't helped you.
If you are using Google Chrome, try a different browser such as Firefox or opera.
PayPal password reset may work for you in a different browser.
---
7. Try Other Paypal password resetting method
Nevertheless, if you are not receiving the verification code on your mobile, PayPal provides you with several other ways to reset your password.
Apart from receiving the verification code as a text message on your mobile, you can use the following methods to reset your PayPal passwords:
Receiving a phone call

Receive an e-mail

Answering security questions

Confirm the card number
So, if you are not receiving the text SMS on your mobile number, the password reset methods listed above should work for you. For more details about these methods, you can visit PayPal's official guide for more info.
---
8. Contact PayPal support
Last but not least, if nothing is working for you, the final step is to contact PayPal support. They will be able to assist you better.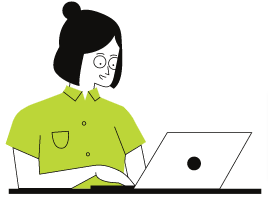 ---
Final Words
PayPal is a financial technology company that supports online money transfers and serves as an electronic alternative to traditional paper methods such as checks and money orders.
You can use PayPal to send or receive payments for online purchases, sell goods and services, donate money, or receive donations.
Well, like any other service, PayPal is prone to problems and issues, such as what we discussed today.
So, we hope you were able to know why the PayPal password reset was not working for you or why you were not getting the verification code from PayPal.
---
Further Reading:
(12 Reasons) Why is PayPal Declining My Card
[Fix] Why am I not eligible for Paypal Credit
How long does it take for Paypal to process a payment (To Bank, Debit card, Int.)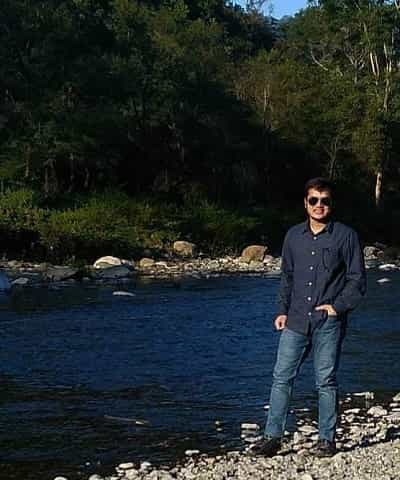 Ankit Kumar is an Engineer by profession and a blogger by passion. Over the last several years, he has written tons of articles, solving queries on Quora. He also has years of experience in investing in Cryptocurrencies, Funds, and Stocks.