Is PayPal add cash at store not working for you?
After tapping on the 'add cash at store' option in PayPal, are you getting a blank white screen?
If that's the case, you are at the right place. This post explains why 'add cash at store' in PayPal is not working for you and what you can do to fix it.
So, let's begin.
Why does PayPal add cash at store not working
PayPal add cash at store is not working for you because you have not turned on your location, or your PayPal App is not updated. Other reasons could be that the servers of PayPal are down or your device is having a technical issue.

---
Fix PayPal add cash at store not working
1. Turn on your location
This is the most common and effective solution that works for most people, who complain that PayPal is not showing anything after choosing the option 'add cash at store.'
If your device's location is turned off, the add cash at store option will not work for you and display a blank white screen.
So, turn on your location, reopen the PayPal app, and this time 'add cash at store' option should work for you as usual and should display the list of stores where you can load balance to your PayPal account.
---
2. Update your PayPal App
If it happens that your location was already enabled and still the 'add cash at store' is not working for you, the reason might be that you are not using the updated version of the PayPal app.
So, before doing anything else, make sure that you're using the latest version of the PayPal app.
To check for the update, open Play Store on Android device or App Store on iOS device and search PayPal. If there is an update, download it. Now open the app and check if the option is for working now or not. Make sure that your location is turned on.
If it's still not working, try other fixes in the guide.
---
3. Clear PayPal cache
Our device stores bits of information about the apps, websites, or services we use to speed up our experience. However, this data can become quite large with time, and rather than providing benefits; it can cause issues.
So, it's always recommended to clear the cache.
To clear the cache of PayPal, head over the setting your smartphone, "App and notifications, or 'Applications.' Now choose or search for PayPal, tap on 'Storage and cache', and tap on the 'Clear cache option.
Note: These settings will differ slightly from device to device.
Also, clearing the cache won't erase login credentials, downloaded files, or custom settings. However, 'Clear data' or 'Clear storage' will erase these settings. So, choose wisely.
---
4. Restart your device
If you have updated the PayPal app, cleared the cache, and turned your location on, and still 'add cash at store' is not working for you, the next step is to restart your device.
Restarting your device will further clear the temporary files and anything else that might be hindering PayPal from working correctly.
---
5. Uninstall and Reinstall PayPal App
Even after restarting your device, if the add cash at store option is not working, you should try to uninstall and reinstall PayPal.
Note: Before uninstalling the app, make sure you have the necessary login and other details you might need to log in to your account after reinstalling the app.
---
6. Check PayPal server status
If you have tried everything and still you are not able to use the add cash at store option in PayPal, it might be the case that PayPal is having an internal issue or servers of PayPal are having a bad time.
You can check the server status of PayPal at its official server status website. or visit the renowned independent service- down detector.
If the servers are having issues, you would like to wait until the problems get fixed or use the add cash at store feature the next day.
---
7. Contact PayPal support
Nevertheless, you can always contact PayPal support if you are having difficulty using their service.
Contact them and explain the issues you are facing, and they should be able to fix it or provide a better solution after knowing the exact problem.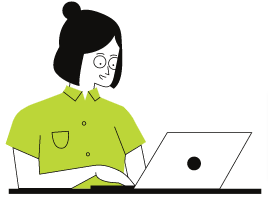 ---
How to use PayPal add cash at store
Open PayPal and log in to your account
Firstly, open your Paypal app on your device and log in to your account if you haven't already.
Select 'Manage Money' from the home screen

Select 'Add Money'

Now, select 'Add Money at a store'.

Select a Retailer
Here, you can choose a retailer near you including 7-Eleven, CVS Pharmacy, and Rite Aid. Make sure your location is turned on.
Once you select the retailer, click generate a barcode. Bring that barcode and between $20-$500 in cash to the register to complete your transaction.
Note: The barcodes you created can only be used once and expire within 1 hour of being created.
Once you have generated the barcode, go to the retailer, show the barcode and give cash (plus a service fee up to $3.95) to the cashier.
The cashier will not deposit the money in your account, and you will receive the money in your PayPal balance within a few minutes.
Make sure to keep your receipt, in case something goes wrong, and you need it afterward.
---
What stores can I load my PayPal card
If you own a PayPal card, you can load it over more than 85,000 retail locations countrywide. These include the likes of:
Rite Aid
Walmart
Walgreens
7-Eleven.
Dollar Tree
CVS
Family Dollar
Dollar General
Worth pointing out when loading a PayPal card at any of these stores is that PayPal does not charge users every time they load up their card. 
Note: PayPal doesn't charge you anything to load a PayPal card, but it doesn't mean it is free. The retail stores where you top up your card will charge you a fee of up to $3.95 that you'll have to pay per every transaction that involves loading your PayPal card.
---
Final words
PayPal is an American-based financial technology company that supports online money transfers and serves as an electronic alternative to traditional paper methods such as checks and money orders.
You can use PayPal to send or receive payments for online purchases, sell goods and services, donate money, or receive donations.
Well, like any other apps or services, it is prone to problems and issues like what we discussed today in this post.
So, that's all for now. We hope you were able to know why PayPal adding cash at store option was not working for you and probably fixed it after reading this post.
---
Further Reading:
How to withdraw money from Paypal without a bank account
[Solved] Why is Paypal Friends and Family not showing up (2021)
How long does it take to cash a check on Paypal
 Why am I not eligible for Paypal Credit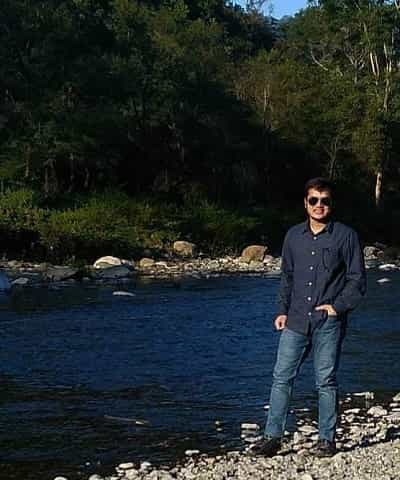 Ankit Kumar is an Engineer by profession and a blogger by passion. Over the last several years, he has written tons of articles, solving queries on Quora. He also has years of experience in investing in Cryptocurrencies, Funds, and Stocks.