Whether users operate remotely or simply wish to maintain some level of online anonymity, adopting a virtual private network is an excellent option. A VPN is beneficial if you wish to conceal your internet activities and remain anonymous.
VPN is just an abbreviation of Virtual Private Network. The VPN encrypts the link connecting you and the internet, ensuring the security of your vitally sensitive data and the privacy of your surfing habits.
Finding the best VPN service requires an examination of the characteristics you want from a virtual private network. This selection entails more than just choosing the technology that fits your budget.
---
Why do you need a VPN?
Each device linked to the internet transmits little bursts of data termed data packets via these networks. These data packets include directions about whatever you want the web to "perform," such as which site to view, login information, and so on.
With a typical network connection, the information contained in these packets might be utilized to monitor the position and actions of people. VPNs help safeguard your data by encrypting it. Maybe you've noticed that VPNs might be beneficial for unblocking Netflix content and circumventing internet restrictions at schools or businesses. That is correct.
Geo-blocking is a technique used by online services such as YouTube, Netflix, and BBC iPlayer to restrict access to their content to certain regions of the globe. VPNs assist in changing your IP address, hence enabling access to a variety of banned material across several Platforms that would otherwise be unavailable in your region.
Following are some of the reasons why a VPN connection should be preferred over a regular connection:
All data is encrypted at the site of generation and decoded when it enters the VPN company's server.
The VPN server's IP address masks your genuine IP address.
Your ISP is unaware of the websites you browse.
Using a VPN could cause the internet to slow down owing to the time required to encrypt and decode data, which varies depending on the VPN server's performance.
---
Top 4 VPNs for 2022
To aid you in your quest for the finest VPN service, we've produced a list of our most highly rated VPN providers.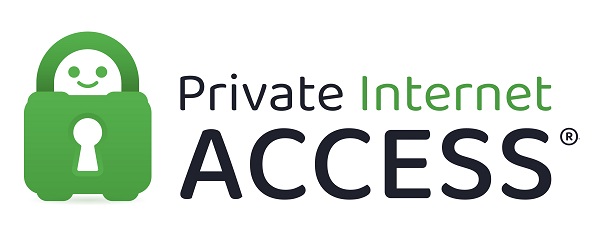 Private Internet Access is a robust, adaptable VPN that performs an excellent job of safeguarding your data and location. Its multiple simultaneous connections provide good value, it has high-speed test results, exceptionally good user interface, wide availability, and sophisticated network configurations to satisfy users of all types.
With just one Private Internet Access subscription, customers may link up to ten devices concurrently, which is twice the average across the market. Besides that, one of the primary reasons Private Internet Access is at the top of our list is its remarkably fast download speeds and minimal latency.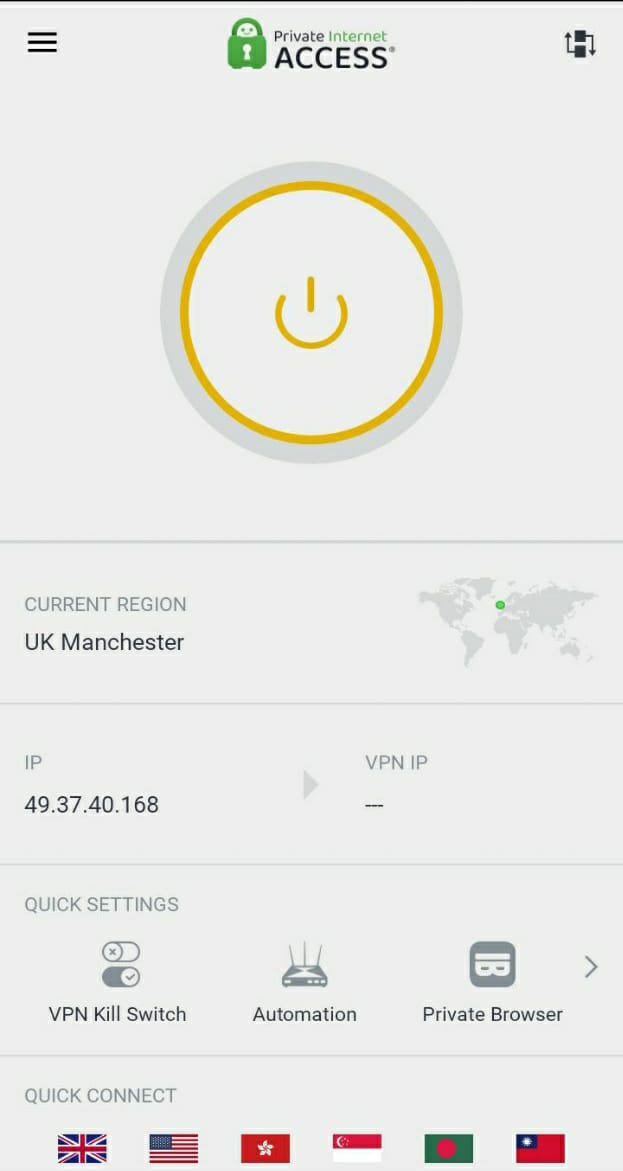 Users may easily download torrent files and games from many servers located across the globe. One of the other reasons why PIA is our most recommended VPN is because of its versatility across different platforms. PIA can be accessed throughout all platforms like Windows, iOS, Mac, and Android.
Our special readers can buy Private Internet Access on discounted price. Simply visit this link and avail the special offer right away.
Pros:
Numerous encryption options
Comprehensive security protection is offered.
PIA provides excellent data rates
With PIA, torrent downloads are lightning-fast.
High availability due to a large server farm
PIA is a very user-friendly application.
PIA allows you to connect up to ten devices.
Truly solid client service
Reasonable duration and pricing of plans
Cons:
Netflix works – although it takes a while to buffer
No app exclusion/ whitelisting
---
2. Express VPN
ExpressVPN service is among the most popular solutions in the industry for security, performance, and flexibility in surfing.
ExpressVPN is a market leader in terms of trustworthy performance, with fantastic reviews from consumers worldwide.
This VPN provides access to a proprietary protocol called Lightway, that enables the system to dynamically boost its dependability and performance.
ExpressVPN has a helpful kill switch that stops network data from leaking outside of the VPN tunnel in the case of a VPN connection failure.
Pros:
Exceptional openness about data retention
Outstanding ratings for superior high-speed service
Exceptional technology for dependability
Ideally suited for connecting to servers located around the globe
Cons:
Each subscription allows for a maximum of five concurrent connections.
There is no specified browser extension or version of Internet Explorer.
---
3. CyberGhost VPN
If you're searching for a VPN service that gives you easy accessibility to more than 90 countries, you'll adore CyberGhost.
It's simple to set up and operate, and since the firm is situated in Romania, it avoids the vexing data retention requirements.
When you purchase VPN services from CyberGhost, you often get additional freebies such as CyberGhost ID Guard – a service that protects your emails and addresses password security concerns.
Perhaps CyberGhost's most remarkable feature is its superior customer service. Numerous VPN services do not give the greatest customer support.
Pros:
Exceptional and prompt client service
Excellent value for money with several reductions
Thousands of server configurations are available
Dedicated servers optimized for streaming, torrenting, and gaming
Prompt 24/7 client service in English, French, German, and Romanian
Outside the reach of surveillance alliances
Excellent value for money with several reductions
Cons:
No split tunneling for apps
Browser extensions are only available for Chrome and Firefox
---
4. VPN Zenmate
ZenMate VPN is a hit-or-miss VPN service that caters to the typical user's demands.
It unblocks various streaming services such as Netflix, allows torrenting, and offers a low-cost long-term plan. However, it has a restricted number of tunneling protocols.
ZenMate has quite an extensive server network. They have over 2800 servers spread over 78 countries, thus covering the majority of the planet.
Pros:
Adequate server coverage
Protection against DNS leaks
Servers for live streaming
One subscription protects an unlimited number of devices
Powerful browser extensions built on blockchain technology
Trustworthy kill switch
Protection against DNS leaks
Generous 7-day free trial
Cons
Smaller server fleet compared to other VPN providers
---
Private Internet Access Review
To give you guys a better understanding of how good the best VPN of 2022 is, the following is a review of our personal experience with the Private Internet Access VPN Service. Whenever you initially launch PIA, you are immediately greeted with a large on/off button at the top, followed by an indicator for your selected location, clicking on it leads you to a new page where you may pick from among PIA's several countries choices.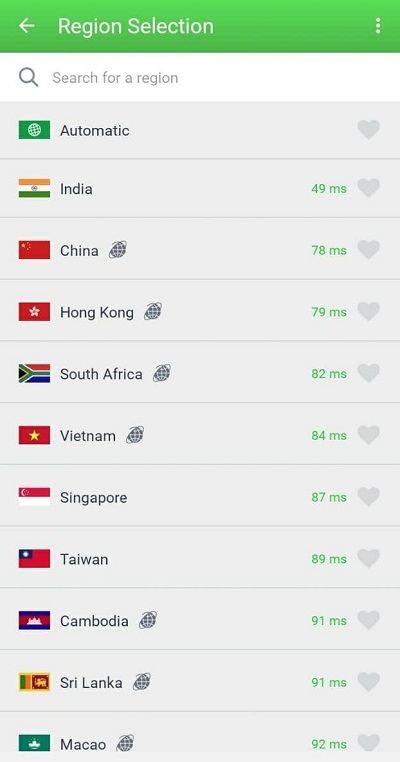 This service's exceptional flexibility is matched by its low pricing. This reality is made much more appealing by the fact that it worked admirably in certain circumstances such as torrenting. PIA has become one of our top recommendations currently if you would like something really functional and well worth the money.
PIA's Server farm is massive, and the growth seems to be never-ending. PIA boasts a massive network of servers – about 30,000 of them – spread across 77 countries.
They offer a lot of extra functions in addition to linking to a specific area. There are services that demand less data, and there are VPNs that are quicker, but PIA is a wonderful service because of the mixture of respectable speeds, a smart app, and a great price.
We enjoyed the installation and customization possibilities, but it could be wonderful to see all the automation transform into full-fledged profiles. We also enjoy that PIA provides open-source client software. PIA hides your data, the origin location, as well as the information that you've been using a VPN, at least on the surface. That's a fantastic result.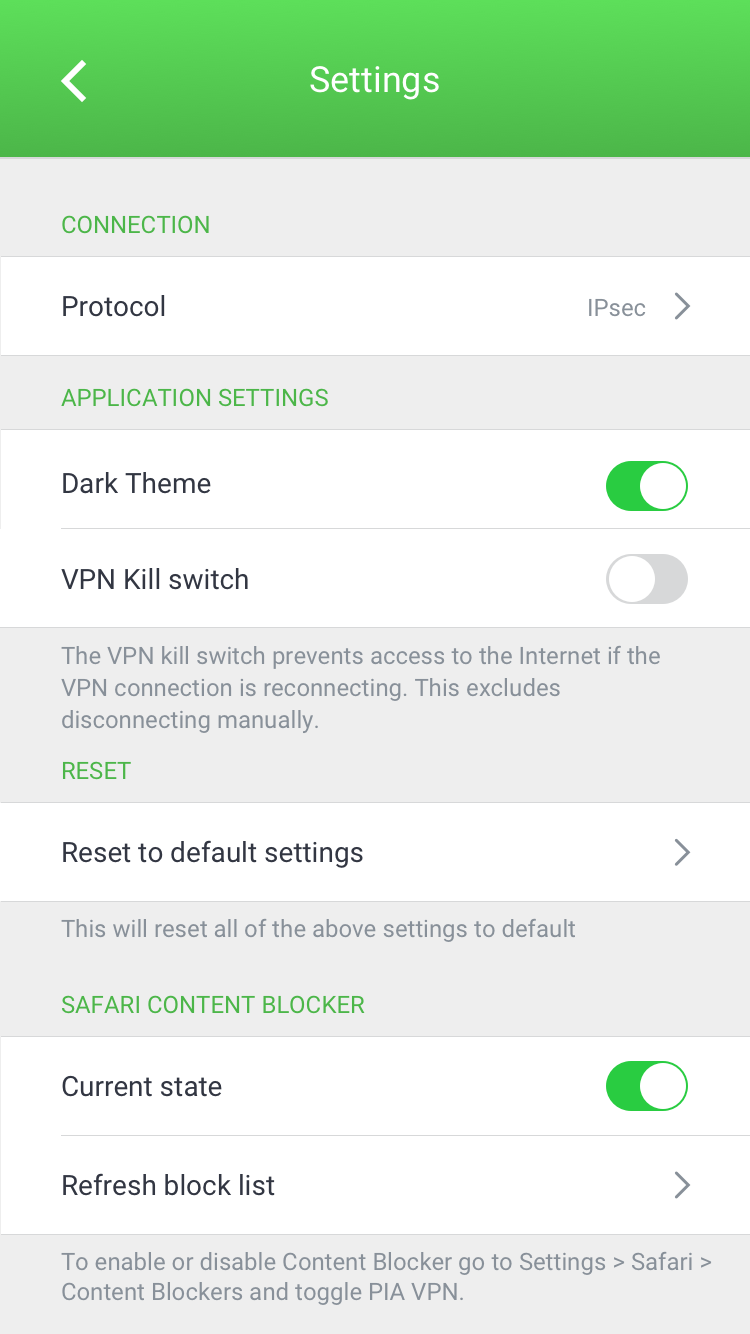 PIA provides a wide range of supplementary tools and capabilities. General preferences were simple to understand. The complete split-tunneling capability that PIA gives, is a really valuable tool.
While VPNs try to lock you into a long-term plan, the wide variety of plans offered by PIA makes it easier for you to first try and then go ahead with it. It also has an automation feature where you can set up rules such as automatically connecting to the VPN if you're on an open Wi-Fi server.
The PIA also offers a great range of payment options making it easier to process the payments in a hassle-free manner which is usually restricted in other VPNs.
Well, if you find Private Internet Access an interesting deal like us, you can buy it now for discounted prices. Visit the Official Website and enjoy the special deal.
---
Conclusion
PIA is an excellent VPN service that is amongst the most affordable solutions available while providing a high standard of service.
Additionally, it is difficult to find a combination of so many features, with such great features at this affordable price making PIA the best you can find in the market.
If you wish to know more about PIA and utilize their VPN services, here is the link to their website.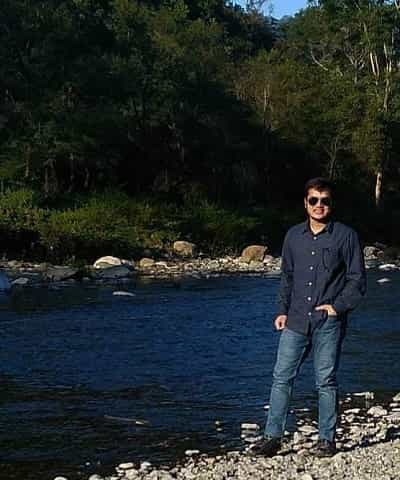 Ankit Kumar is an Engineer by profession and a blogger by passion. Over the last several years, he has written tons of articles, solving queries on Quora. He also has years of experience in investing in Cryptocurrencies, Funds, and Stocks.