Curious as to whether you can link your bank account to Cash App without a debit card? If that's the case, then you'll find all you need to know about accomplishing that right here.
Square, Inc.'s Cash App is a mobile payment application that enables users to send and receive payments from one another using a smartphone app. To make use of the service, you will need to transfer funds into your Cash app account using one of many different payment methods, including debit cards that work with Cash App.
If you are a teenager who is either unfamiliar with managing personal funds or who would prefer not to have a debit card associated with your Cash App account, you need not worry. To get the answers, read the article all the way through.
---
Can you link your bank account to Cash App without a debit card?
Short Answer: You can connect your bank account to Cash App even if you don't have a debit card. You may still use the Cash App to conduct transactions despite this.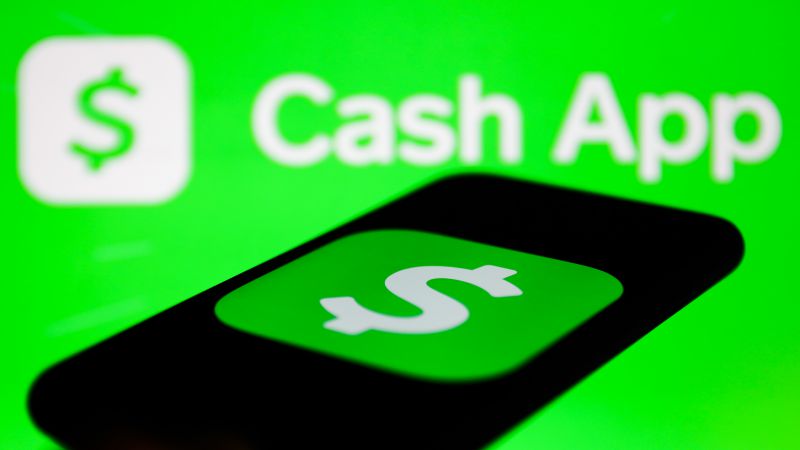 Cash App has quickly emerged to be among the most popular mobile payment systems available in the United States over the past few years. This is a result of the consistent nature of the services it offers to its consumers, one of which is the addition of a bank account to its existing accounts.
The functionality of the app relies heavily on you being able to link your bank account and any other relevant financial information to your account. Lacking such, making use of the Cash App is next to impossible. Knowing how to do it properly is, thus, quite essential.
The next section of the article will walk you through the steps required to connect your bank account even if you do not have a debit card.
---
How do I link my bank account to my Cash App without a debit card?
There is no fee associated with linking a bank account to Cash App if the user does not have a debit card. Because Cash App does not assess any kind of service fee for this activity, you are free to proceed with it by adhering to the steps that are outlined below:
Step 1: Launch the Cash App
Step 2: Select the "Banking" menu from the home screen's lower-left corner.
Step 3: Choose 'Link Bank' and then 'No Card'.
Step 4: Select the Continue option.
Step 5: Look for and pick your bank from the list of available banks.
Step 6: Input your email address and the password you use for online banking.
Step 7: Click the Submit button.
Step 8: Enter the authentication code that was supplied to your email address/phone number.
Step 9: Select Continue, followed by Done.
If you wish to replace an existing bank account with a new one (without a debit card):
Step 1: From the home screen, select the 'Banking tab.'
Step 2: Select "Linked Banks" or "Linked Accounts."
Step 3: Choose the account you want to replace.
Step 4: Select 'Remove or Replace Bank.'
Step 5: Comply with the on-screen instructions.
Repeat the procedure of adding a bank account without a debit card by following the on-screen directions.
---
How to send money on Cash App without a debit card
This app can still be used even if you own a bank account but haven't ordered a debit card (or have misplaced your debit card).
The first step is to have it downloaded into your phone and then launch it. To access the "Home" area, go to the bottom left of the screen and choose the symbol that resembles a little home.
Step 2: Look for and choose Link Bank
Once you have arrived at this screen, you will notice that it instructs you to "Add a bank using your debit card." However, considering you do not possess a debit card, you are required to select the icon in the bottom left corner that reads "No Card?" Following this procedure, you will be presented with the Terms & Conditions, which you must always review carefully.
When you are ready, you may proceed by clicking the "Continue" button. It will display on the page all of the accessible financial institutions that are compatible with the Cash App; look for your institution, and then choose it.
The application will then request that you provide your user ID and password before continuing. After you have entered them and clicked the "Submit" button, you will have successfully connected your bank account to the app.
Step 3: Load Money into the App
You are practically through with the procedure now that you have reached this phase. Next, to transfer money to someone, navigate to the "Home" tab and tap on the "Add Cash" option. Through this process, money will be transferred from your bank account into the Cash App. Just stick to the directions and you may send as much money as you want.
Step 4: Transfer funds to the intended recipient
After completing Step 2, choose the dollar sign-shaped button in the middle of the page, input the amount you want to transfer, and press the "Pay" button. After that, you will be asked to provide some information about the recipient, and that will be all.
---
FAQs
1. Can I transfer funds from my bank account to the Cash App?
Yes, you can do so by following the steps outlined below:
Step 1: Select the 'Banking tab' from the screen.
Step 2: Click on 'Add Cash.'
Step 3: Input the desired amount and select the 'Add' option.
Step 4: Verify with your Touch ID or use your PIN.
---
Final Words
For young adults just getting their feet wet in the world of personal finance, Cash App provides a quick and simple method to transfer money to friends and family without the need for a debit card.
Therefore, we have provided the instructions necessary to connect a bank account to the Cash App without the usage of a debit card.
Cash App's encrypted financial transactions provide you peace of mind while dealing with funds and personal data. However, we advise using it exclusively with those who have verified bank accounts at other institutions and advise against sharing passwords with anybody, including friends.
---
Read more:
Can You Link Someone Else's Bank Account To Your Cash App
(Reasons) 'There Was An Error Depositing This Payment' Cash App
How To Transfer Money From Credit Karma To Cash App
Buy Now Pay Later Services That Accept Cash App
(9 Reasons) Why Does Cash App Says Transfer Failed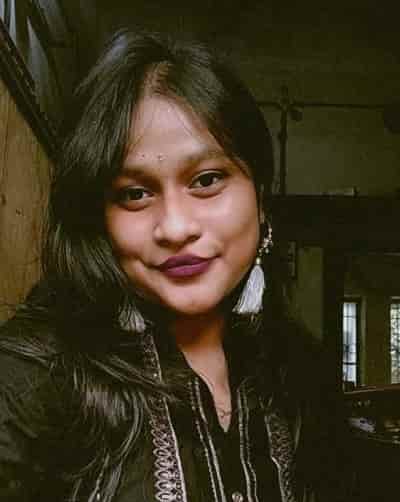 Having earned a Bachelor's degree in Commerce from Ravenshaw University, with a background in Accounting and Finance, Akshita Pattanayak contributes to UniTopTen by writing clear and concise articles based on Finance-Tech. With more than a hundred fin-tech related articles, she hopes to educate people about how banking and payment apps function.