Are you facing problems with Chase coverage services?
Do you want to know how to fix Chase debit card coverage 'not working' issue?
Well, if you are looking for answers, you would be glad to know that this is the right web page. Here, we will explain all the reasons that might be causing the issue along with methods to fix them.
So, if you are ready, let us dive right into the details now.
---
Why is my Chase debit card coverage not working
Your Chase debit card coverage is not working because you might be using it for a non-everyday transaction, or you are not eligible because of poor Chase account standing and payment history. It might be the case that your Chase account is in a negative state.
Chase provides an option to cover users' transactions who are not enrolled for Chase overdraft protection services. The service is Chase debit card coverage, which only applies if a user has not opted to use Chase overdraft services.
However, there is no option to apply for debit card coverage. Chase only spots eligible users and can pay back the borrowed amount.
---
ALSO READ: Ways to Fix Chase Debit Card Not Working
---
Fix: Chase coverage not working
A lot of users report that Chase coverage is not working for them. Well, as mentioned already, there could be many reasons why you are not given the option to avail benefits of Chase coverage.
Here, we will mention all the possible scenarios that might be triggering the problem and provide the methods to fix and avoid Chase debit card coverage not working in the future.
1. Maintain your Chase account standing
Chase debit card coverage is different from overdraft protection services. And you do not have to opt for the services; Chase makes sure to provide an option to spot you even if you have not applied for the overdraft services.
But, there are several parameters that Chase considers before any user can get the benefit of the covered services. And one of the most common reasons why Chase debit card coverage is not working for you is because you do not maintain your Chase account in good standing.
Well, we would be wrong if we say that there is a quick fix for the problem. Because if Chase did not approve your debit card coverage based on your account standing, it will take a few months to bring your account in good standing and get the approval.
So, maintain your account history, do not keep your bank account low on funds. Receive direct deposits in your Chase account to increase the chances of getting debit card coverage.
---
2. Only use for 'Everyday' transactions
Most of the users are not aware of the fact that Chase debit card coverage doesn't really cover all the transactions made through the Chase debit card. The particular Chase services can only be used to buy some of the products and services.
According to Chase, they will only allow the coverage for 'everyday transactions'. So, what does 'everyday transactions' really mean?
It means you can get the coverage to buy groceries, gasoline and enjoy dining out. You cannot use a Chase debit card to buy an expensive item, electrical appliance, or anything else.
Chase considers some transactions as 'unsafe,' 'unethical,' and 'risky.' There is no debit card coverage for those transactions.
---
3. Don't decline payment
If your Chase account is low on funds and you still need to pay for an everyday transaction, you will be given the option to opt for the Chase debit card coverage only if you are eligible for the coverage.
You have the option to proceed with the coverage transaction by selecting the 'Yes' option. But, if you choose 'No,' you won't be able to use the Chase debit card coverage.
So, while making the final payment, select 'Yes' for availing Chase debit card coverage benefits.
---
4. Pay the dues
As mentioned previously, Chase considers users' account standing and payment behavior to determine if debit card coverage service can be provided or not.
If you are someone, who has already availed of the Chase overdraft service and has not paid the dues, you will not be provided the debit card coverage.
Again, there is no quick fix available for this scenario, but you can make sure you get the debit card coverage the next time by simply clearing all the overdraft dues you might have had.
---
5. Enroll for Overdraft protection
The Chase debit card coverage service comes into action when the users do not have any backup account for overdraft protection. One doesn't even have to apply for debit card coverage. The option for coverage appears automatically if a user is eligible.
But, users can increase their chances of getting support from the Chase team by simply applying for the Overdraft protection services.
So, if there are no sufficient funds in your checking account and eligible, your transaction will be supported by Chase overdraft services. And you do not have to worry even if your Chase debit card coverage is not working.
---
6. Use different services
Chase debit card coverage is one of the services that can spot your transactions when you are in need. But, there are other services as well that can help you out.
You can pay using a Chase credit card as well. And if not Chase, there are other platforms that provide overdraft services like – Chime overdraft, Cash App overdraft, and many more.
There are buy now, pay later (BNPL) platforms like – Klarna, Afterpay, and more, that provide the options to get the support for some amount. Users can choose to pay in 4 easy installments.
Do not forget to check out our list of – Top 10 Buy Now, Pay Later apps which do not require any credit check.
---
Final Words
And that's all, ladies and gentlemen.
In this post, we first mentioned all the possible reasons why Chase debit card coverage is not working for you. And in the second part of the post, we provided the methods to fix the Chase coverage not working issue.
We have made sure to include an easy-to-understand guide, but if you need any assistance, you can let us know in the comments section below. We would be more than happy to help you out.
---
Further Reading:
[6 Reasons] Why did Chase put a hold on my Check
How to fix Chase digital wallet not working
(5 Reasons) Why Can't I Open a Chase Account Online
(5 Reasons) Chase closed my credit card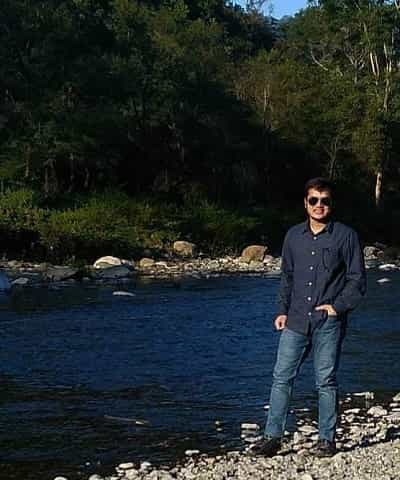 Ankit Kumar is an Engineer by profession and a blogger by passion. Over the last several years, he has written tons of articles, solving queries on Quora. He also has years of experience in investing in Cryptocurrencies, Funds, and Stocks.