Is your Chase card not working?
Are you not able to use your Chase card at ATM?
If your Chase debit card is not working, and you're wondering why then you have visited the right page. Here, we have explained all the reasons why your Chase card is not working.
So, let's get started.
---
Reasons why your Chase Debit Card is Not Working:
1. You do not have sufficient fund in your account
The first and foremost reason your Chase debit is not working or being declined is that your card or bank account does not have sufficient funds to cover your purchase.
If you do not keep track of your expenses, you may run out of cash in your account and not be aware of it.
---
2. Debit card limit reached
Another reason your Chase debit card is not working or getting declined could be that you have reached your daily withdrawal limit.
Most financial institutions have daily, weekly, or monthly withdrawal limits.
This is done to protect users' funds from fraudulent activities. Imagine the case, if someone got access to your card, and it doesn't have any set limit, then all your funds can be taken out easily.
Well, you can increase your card's daily withdrawal limit either by manually doing it by yourself through your net banking or contacting your bank.
---
3. Chase Bank servers may be down
It's always a good idea to know whether the issue lies from your end or on the server-side.
If the problem is from the server-side, you won't be able to do much rather than contacting Chase support channels.
That being said, you can use check the server status of Chase online for free.
We would recommend visiting the downdetector page for Chase. Here check the number of reports and user comments; if these are in significant numbers, then Chase server are having issues at the moment. 
In this case, you would like to use your Chase debit card or its other banking service after some time.

If there aren't many reports, it means Chase servers are working fine, and the chances are high that the problem lies from your end.
---
4. You haven't Activated the Card Yet.
Another reason why your Chase debit is not working could be that you have not activated your card yet.
If your Chase debit card is new, or you have ordered a replacement card, you must know that card will have to get activated before you can use it.
Most of the banks require their card to be activated before using them.
In most cases, you would have to either call the number provided to activate the card or visit an ATM to set the card's pin.
So, make sure to follow all the instructions provided manual you get when you receive your card.
---
5. Multiple Incorrect PIN entries
In case you have entered the incorrect pin of your card multiple times, it could lead to the blockage of the card.
PIN is a 4-digit number that is used usually added as an extra security feature. If you have sufficient balance in your card, entering the wrong pin of the card could be the reason for the card's failure.
People who own multiple cards usually enter the wrong pin or use the pin of a different card. If this happens to be your case, then make sure to enter the correct pin for your Chase debit card.
If you do not remember the pin, then rather entering multiple wrong pins, you should reset your pin by visiting an ATM or through net banking or contact the card issuer to reset it.
---
6. Card reader you are using is damaged
Moving on, if you are swiping your Chase debit card on a card reader, and it's not working, the reason could be that the merchant's card reader is itself damaged or not working.
Card reader devices require a proper network connection to get your card details and deduct the amount from your card or account.
If the card reader is not receiving the proper connection or has other issues, your Chase debit card will not work.
So, make sure to confirm with the store person that the card reader is working fine or not.
---
7. ATM do not have funds or is out of service
If you are withdrawing cash from an ATM, but you cannot withdraw cash from it, it doesn't necessarily mean that your card is faulty.
The reasons could also be that the ATM you are using is out of cash or out of service.
In this case, you should try using another ATM. If none of the ATMs works for you, then it is likely that the issue is with your card and not with the ATM.
---
8. Your Chase debit card is expired
Moving forward, Another very common reason that never strikes people when their debit card transaction gets declined or isn't accepted is the card's expiry date.
Any card, whether a prepaid card, debit card, or credit card, has an expiry date.
If you transact with an expired Chase debit card, it won't work or be rejected while making purchases or withdrawing cash from an ATM.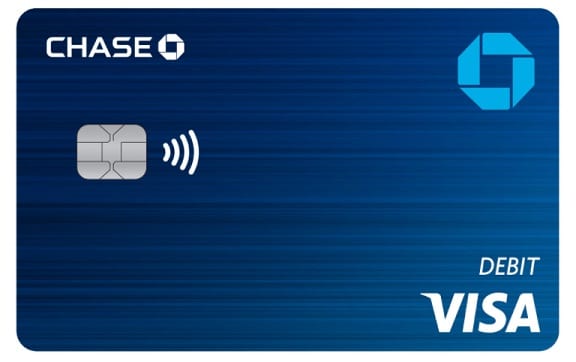 Most of the debit cards have their expiry date printed on them, either on the front or the back.
You can also check the expiry date of your card through the Chase net banking website by logging in to your account.
If your Chase debit card is expired, you can order a replacement card by contacting your banking or visiting the branch.
---
9. Your Bank was Suspicious of the Transaction
Another reason why your card is not working is Chase may have blocked your card temporarily as it might have suspected you as a potential fraudster.
In this case, the card should automatically get unblocked within a few hours or on the next day. If not, you can call Chase support and ask them to unblock the card.
---
10. You've Made an International Purchase
If you have tried to make an international transaction with your Chase debit card, and it declined that the reason could be that your card does not support international transactions or the ability to make international payment is disabled.
So, before making an international payment, make sure that you have enabled the international transactions on your card.
---
11. Card might be damaged
Debit cards come with a microchip embedded in them. These chips are the real deal. All your data is stored in it. And if it gets damaged by any means, you will have a hard time using it.
You must always keep the card safe, especially the part where the microchip is embedded. High temperature, corrosive chemicals, high magnetic fields are some of the factors that can affect the normal life of your card's microchip.
If your Chase debit card is damaged, you can order a replacement card by contacting your bank.
---
12. Other Technical Issues
Sometimes you could have some delays due to technical problems. The bank's or merchants' systems may be having issues processing the transactions even if you've done everything else right.
Nevertheless, sometimes the issues could be due to several technical problems. The banks or the merchant where you are using your card may be having issues while processing the transactions.
These issues could be slow internet connection, power failure, transaction overload, hardware failure, servers issues, etc.
In this case, when everything is right with your card, you would like to wait for some time or try out other payment methods.
---
13. The Card Type is not Acceptable
Not all checkouts and ATMs accept all types of debit cards.
If an ATM or checkout do not accept the type of Chase debit card you are having, it could get rejected.
Does your debit card have a magnetic stripe or EMV chip?
Chase Debit card declined at any point of sale or ATM could be as a result of not using the payment method that the ATM or POS is asking for. So, make sure that they accept the card that you are using, including American Express, VISA, and MasterCard.
---
How to contact Chase support
To contact Chase support, you can use any of the following methods: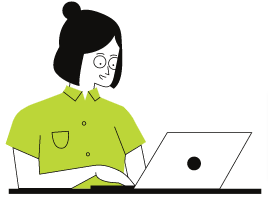 ---
Final Words
Chase is one of the largest American banks that offers a robust menu of features, services, and products. It has over 4,700 branches and 16,000 ATMs.
It offers auto loans, mortgages, the widest selection of credit cards. Its website and mobile banking app offer all the features that any online-only bank may feature.
You can use the Chase mobile check deposit feature to deposit your check with your smartphone from anywhere, without visiting the bank's branch or an ATM.
As a recap of this post, here we have discussed all the possible reasons why your Chase debit card may not work and what you can do to fix it or at least make sure the issue doesn't lie from your end.
You can visit our Chase section to read more posts like this or follow a few related stories from below.
---
Further Reading:
[Fix] Why is Chase Refer-a-Friend not working
[10 Ways to Fix] Chase Mobile Deposit Not Working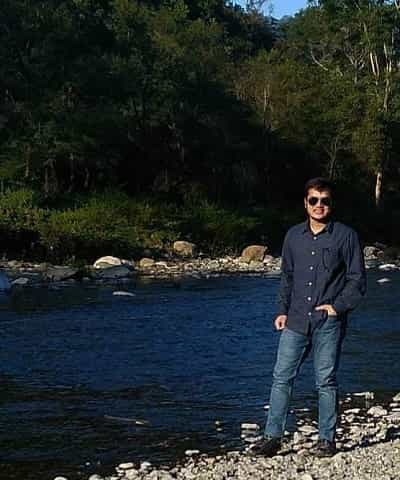 Ankit Kumar is an Engineer by profession and a blogger by passion. Over the last several years, he has written tons of articles, solving queries on Quora. He also has years of experience in investing in Cryptocurrencies, Funds, and Stocks.