Have Chase closed your credit card account?
Are you looking for the reasons why Chase closed your credit card account?
If you are looking for the reasons and the solution, you have reached the right web page.
And if you are ready to know more about it, let us start without any further ado.
---
Reasons why Chase closed my credit card
Several users made to various social media platforms and reported that Chase closed their credit card account without any relevant information. Some users confirmed that they received the notification through email and in-app notification confirming that their account was closed.
Well, there can be many reasons why Chase closed your credit card account. Here, we will discuss all the possible reasons and possible methods to avoid the situation.

1. You didn't pay credit card bills
There are many credit card issuers in the US, but the services offered by the banks are generally the most reliable. On top of that, Chase offers its user the chance to earn bonuses and rewards by sharing their referral link to a friend and using their services responsibly.
Well, credit issuers companies like Chase will be your very dear friend if you promise to pay the borrowed amount on time or with an extra late fee charge later.
But, if you do not pay the borrowed amount even after many warnings, you are most likely to lose your ownership, and Chase will definitely close your credit card account.
And this is not the only thing that is going to happen. Chase will report your credit as well, and your credit score will take a hit for you. Making it harder for you to even think about taking any loan approval from major companies.
How to avoid: While there is no particular fix, you can only avoid this situation by paying your credit card bills on time. You must make sure to pay the amount even if there is a late charge applied.
---
2.
Your account is inactive
Credit card account owners are one of the many income sources for the credit card issuers like Chase. Credit card companies earn money in many ways – by charging late fees to those who do not pay on time. There are Cash Advance fees, Balance Transfer fees, Annual fees, and more.
Not all Chase credit cards charge annual fees, but other charges are almost unavoidable if you are not careful enough.
So, what if you stop using credit cards? Well, this simply means the possibility of earning money from you, as a service-user, is very low. As you won't pay any late fees if you do not use credit card at all. And let's not talk about another type of fee.
In scenarios like these, the credit card issuers like Chase close credit card accounts without notification. And sometimes, users receive notifications for the account dismissal.
How to avoid: The good thing is, this situation can be avoided very easily. You just need to make sure that you use your issued credit card once a month. And pay the bills of the borrowed credit at the month end to maintain a credit score.
---
3. You applied for multiple Chase cards
Even if you have an active Chase credit card account and pay your bills on time, maintaining an overall good financial behaviour, your account might still get closed by Chase.
According to many reports, if you are own a different number of Chase credit cards and still try to apply for the new ones, your account might get closed by Chase without any notification.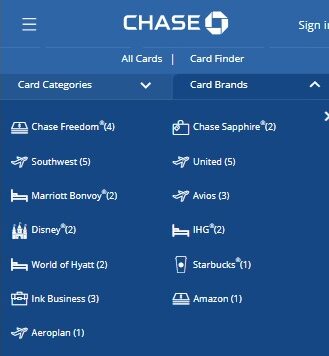 This is just a speculation as there is no mention of any official statement which states the maximum limit of credit cards that a Chase user can own. It is not sure whether Chase will take action on your next card approval request.
Well, a few credit card types, around 3 to 5, might not cause any trouble. But, if you try to approve 2-3 cards in a single week, you will definitely catch the Chase system's attention and might get flagged very soon.
How to avoid: Do not try to get an unnecessary number of cards to your collection. And especially when you try to get approval for multiple cards at the same time, you will be categorized as a suspicious user.
Well, if Chase has already closed your account, you might consider contacting the Chase support team.
---
4. You requested too much credit
Financial institution like Chase awards a LOC (Line of Credit) to their users. It is nothing but a limit of money that the user can withdraw at any time. The withdrawals can be multiple or single, which sums up the LOC limit.
Chase users can borrow a limited amount of funds with their credit cards. But, sometimes, Chase flags the account even if the amount borrowed doesn't exceed the maximum LOC limit. And this generally happens when the money borrowed is a significant amount.
Well, theoretically, the account must not be flagged just for requesting an amount to borrow, which is below their LOC limit, but it happens. The Chase system is allowed to determine if a user have been given too much credit. It's like rectifying the LOC limit even after determining it once.
How to avoid: Do not request a large amount of credit from Chase if not required. And if your account has already been flagged, you can try contacting Chase for assistance.
---
5. You spent too much, too quickly
Finance institutions and banks like Chase offer services to the users and keep a close eye on the financial behaviour of the user on the platform. The user behaviour pattern is observed carefully and is used for evaluation.
Well, if you are someone using Chase's credit card regularly and in the same way, you won't face any issues, as Chase observes it as your regular behaviour. But, sometimes, if you spend a significant amount using your credit card, Chase might observe it as abnormal behaviour.
Chase security system comes into action and might close your credit card. This is generally done to keep the account safe, as abnormal behaviour is generally observed when credit card is being used by someone else, not the owner.
How to avoid: Well, you can avoid this situation by simply maintaining your credit request with a Chase credit card. But, if you are in dire need and the situation is inevitable, you must proceed with requesting money. If Chase flags you in that case, you can contact Chase support for assistance.
And that's pretty much.
These are all the possible reasons why Chase closed your credit card account.
---
FAQs
1. Chase closed my credit card account without notification, what to do?
Chase closed your credit card account without notification because you have not paid your credit card bills or your account has been inactive for a long. You might have also requested too much credit.
---
Final Words
And that's all, ladies and gents.
Here, we first discussed all reasons for why Chase closed your credit card account. And to help you out, we have also mentioned the methods to avoid these problems in future.
We have tried our best to include details in simple easy language, if you need any further assistance, let us know in the comments section below.
---
Further Reading:
[10 Ways to Fix] Chase Mobile Deposit Not Working
[Fix] Why is Chase Refer-a-Friend not working
[13 Reasons] Chase Debit Card Not Working
[Fix] Chase coverage not working for debit card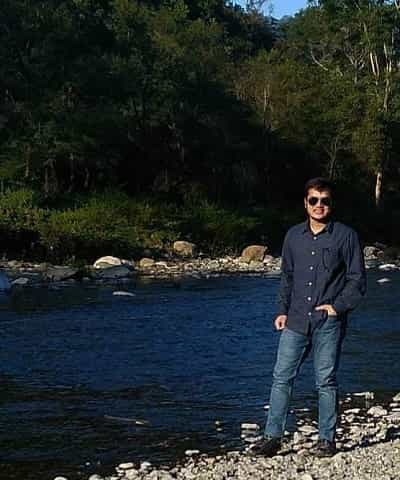 Ankit Kumar is an Engineer by profession and a blogger by passion. Over the last several years, he has written tons of articles, solving queries on Quora. He also has years of experience in investing in Cryptocurrencies, Funds, and Stocks.