Are you not able to open a Chase account online or getting the following errors?
We can't open an account for you online. We'll send more information regarding our decision in a few days to the address you provided.

We can't open an account for you based on the info you told us.

Thanks for applying we can't open an account for you based on the info you told us.
If you are wondering why won't Chase let you open an account online, you have been to the right page.
Here we have provided reasons why Chase won't allow you to open a checking or savings account online and what you can do if that happens.
So, let's get started.
As per ChexSystems, about 15 percent of bank account applicants get rejected for savings and checking accounts due to bad banking history. 
For those who aren't aware, ChexSystems is a company that maintains a database of negative information for checking accounts for millions of users. If you are on ChexSystems, this could be the main reason why you can't open a Chase bank account online.
Well, there can be other reasons Chime may not let you open a bank account. Let's discuss it in detail below.
---
Why Can't I Open a Chase Account Online
Chase won't allow you to open a bank account online because of several reasons such as you have got an outstanding debit/ unpaid obligations, history of frequent overdrafts or unpaid overdrafts, you are on Chexsystems, your credit score/history doesn't meet Chase requirements, or there is an issue with identity verification.

1. Got an outstanding debt
The first and the foremost reason Chase isn't allowing you to open an account or rejected your application could be that you have an outstanding debt.
Outstanding debt is a debt you owe to a creditor or multiple creditors.
It can be on a credit card, personal loan, car loan, student loan, or even other types of balances, including tax debt. 
Your debt is considered outstanding until the balance (the amount you owe) is fully paid off.
---
2. History of frequent overdrafts
In the past, if you used to overdraft your bank account or debit cards very frequently, then it could also be a reason for bad credit history.
Frequent overdraft becomes worse when you do not pay the amount you owe on time.
If you fall in this category, this could be the reason Chase won't allow you to open a bank account online or reject your application.
---
3. You're on Chexsystems
Moving forward, another reason Chase won't allow you to open a saving or checking account online could be that you are on Chexsystems.
ChexSystems is a consumer reporting agency governed by the Fair Credit Reporting Act. Its report examines data submitted by banks in the past five years, which contains banking irregularities such as check overdrafts, unpaid balances, depositing fraudulent checks, or suspicious account handling. 
Whenever you apply to open a new bank account in almost any bank, they check your data or get your information from Chexsystems, and if your report is negative, chances are high the bank will deny your applications.
You can download or access your Chexsystems report at ConsumerDebit.com. Chexsystems provide a free copy of your report every twelve months. 
The reports contain the details of which bank reported you and why.
You will have to pay the full debt to the bank that reported you or negotiate with them, then only your Chexsystems report will be clean. This process takes time which can range from several months to years.
In case your Chexsystems report is inaccurate, you can report it as faulty. You can also contact the bank which misreported you. You may also submit a dispute on Chexsystems website.
If the bank refuses to look into the matter, you can report it to Chexsystems, who by law is required to investigate the claim.
---
4. Your credit score doesn't meet Chase requirements.
Moving on, another reason why your Chase checking or saving account application is denied could be your credit score or credit history.
Chase might reject your online bank account opening application if your credit history is bad.
A bad credit score generally falls below 630 on a scale of 300-850 for the most common scoring models, FICO and VantageScore.
720 and above: Excellent credit
690-719: Good credit
630-689: Fair credit
300-629: Bad credit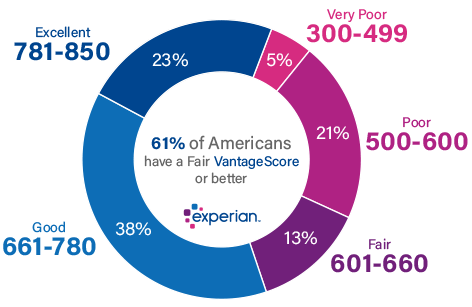 To check your credit score, you can use a number of online free services. By entering your details, you will get your credit score.
If you have a terrible credit score, this could be a potential reason Chase won't allow you to open a bank account online.
---
5. Identity verification issue
Lastly, the reason to get denied by Chase to open a checking, saving, or business bank account online could be the identity verification issue.
Chase systems or officials might not be able to verify your identity from the details you have provided via the online applications.
They might require additional information and details about you, so they can approve you to open the bank account.
In this case, Chase might put your application on hold or ask for additional information through email.
You can also visit the Chase branch to confirm your identity and finally open a bank account.
Below, is a similar experience shared by a Reddit user:
I ended up going down to the branch with all of my documentation. I guess the issue was that they pulled Transunion to verify my info, but it wasn't updated with my current address so I had to bring proof. They opened it with no problem after that. It was irritating that they couldn't just verify against the info they already had though.
---
Final Word
Chase is one of the largest American banks that offers a robust menu of features, services, and products. It has over 4,700 branches and 16,000 ATMs.
It offers auto loans, mortgages, the widest selection of credit cards. Its website and mobile banking app offer all the features that any online-only bank may feature.
You can use the Chase mobile check deposit feature to deposit your check with your smartphone from anywhere, without visiting the bank's branch or an ATM.
Anyone who is eligible to open a Chase bank account can apply online. However, all applications will not be approved and there can be several reasons why Chase won't allow you to open a bank account online as detailed above in the post.
Well, if Chase has rejected you to open a bank account, then as per Fair Credit Reporting Act, it will have to tell you why you've been denied to open the bank account.
So, that's all for now. We hope, you were able to understand why you can't open a Chase account online. For more post, you can visit our Chase section, or follow a few related posts below.
---
Further Reading: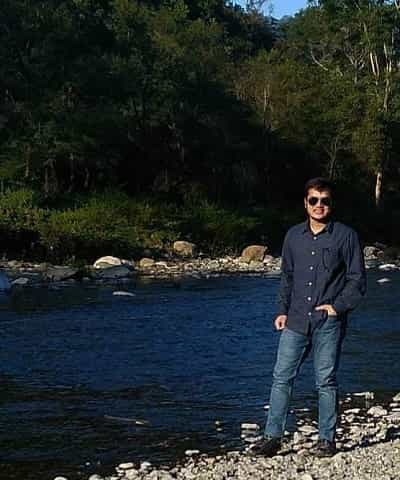 Ankit Kumar is an Engineer by profession and a blogger by passion. Over the last several years, he has written tons of articles, solving queries on Quora. He also has years of experience in investing in Cryptocurrencies, Funds, and Stocks.