Why does Cash App say your payment cannot be sent?
What to do if "your payment cannot be sent" is shown to you on Cash App?
Continue reading to know all about it.
Cash App is a payment application similar to Google Pay but better. Because it provides you with a Cash App card if you apply for it. The Cash App card can be used to withdraw money and also make payments. It works not only as a payment application but also as an application to buy, invest and track Bitcoins.
Cash App card is given to you free of cost. And the application itself does not cost any money too. Just download the application or use it in a browser, whichever way you find convenient.
---
Why does Cash App say your payment cannot be sent?
Short Answer: The main reason Cash App payment cannot be sent is because you do not have enough money in your account to complete your payment. So, check your balance before continuing with your next payment.
Although that might be the main reason, it is not always the reason your payment might not be sent.
The other reasons for this issue are saving wrong account details, a wrong pin/details entered while payment, a server error of Cash App and some other minor discrepancies.
---
Your payment cannot be sent Cash App: What to do?
Here are some of the things to do when you have issues with sending your money through Cash App.
Step 1 – Check your Cash App balance
Cash App acts a wallet for your bank account, so it needs to be filled with money from your bank account. Once it is nearing $0, make sure to add some money to the Cash App. This will make your payments easier.
---
Step 2 – Check your Cash App account details
Cash App works smoothly if the bank account you are using to add money to your Cash App balance is on your name. For the sake of security, it needs the name of the bank account and the Cash App account details match.
Also double check each every detail of your bank account or debit card that you are linking with your Cash App account.
---
Step 3 – Payment cancelled for your own protection
Cash App cancels any payments that are illegal or doesn't follow their norms and protocols. So, you know that Cash App can be trusted for your online payment needs.
Also if you are not using your bank account and adding another person's bank account details to your Cash App account, then you might not be able to send the money. Try using your bank account and see if the problem persists.
Know who you are sending your payment to and verify or double check their details before sending the money.
---
Step 4 – Cash App Limits
Cash App has limits on transfers of money between people. It has limits on adding, sending and receiving money from your account. If your account is not verified, you will not be able to send or receive more that a $1000. Fill and send required documents to verify your Cash App account.
Daily spending limit is $7000
7-Day spending limit is $10000
30-Day spending limit is $25000
If you have crossed the limits, you will not be able to continue with the payments. You will have to wait until the waiting period is over. Or you can try contacting the Cash App customer support and ask them to increase the limits.
---
Step 5 – Use Cash App card
Cash App card is the most convenient way to send money to your local retailer or you can withdraw money from your nearest ATM.
If you have trouble payments with the app, you can always trust the Cash App card. If you have not applied your Cash App card, do it now. Here is the link which gives you the steps to order your own Cash App card.
---
Step 6 – Check the status of Cash App's server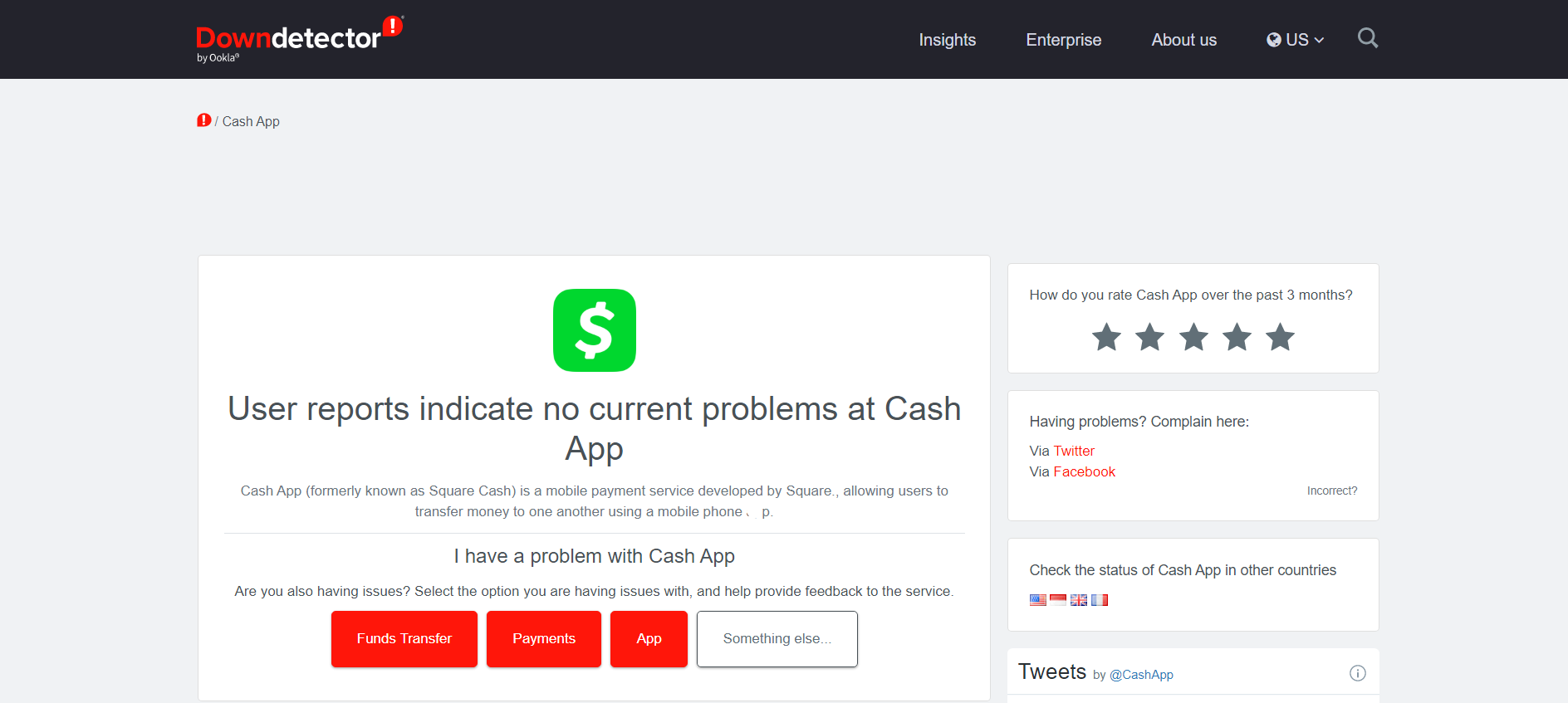 The down detector page of Cash App tells you whether the application or their service is down. You can also report that you have issue by selecting the options mentioned in the picture above. You can select the options mentioned in red or type your issue in the "Something else…" box.
---
Step 7 – Check the status of your bank
In some cases, the server that is down is not your application but your bank itself. Contact your local bank and ask them if there is any problem with online payments and such sort of online transactions. It is better to ask for information rather than worrying about it.
Do not try to add money even if it isn't working, all your energy will be in vain. Your money might get cut from the bank but your cash app will not be credited with the amount. The amount will just be floating in the air until then, so to speak. So, be careful with online transactions and do not take any unsolicited risks with your own money.
---
Step 8 – Update Cash App
Missing important application updates might also be one of the reasons your payments are having issues.
Visit the respective application stores on your device.
Search for Cash App and select it.
If it shows "Open", then you need not worry because the application is up to date. But if it shows "Update", then you have to select it and update the application.
---
Step 9 – Clear cache and data
Cache is the storage of the data by the application, to process future requests by the user faster. Also, the cache gets stacked up after each encounter with the application. It is recommended to clear cache once in a while.
Go to applications in settings
Select Cash App, go to storage settings and clear cache.
Also you can clear all the data from Cash App. This will log you out of the application. But this is not an issue, it will be like opening a newly installed application.
Go to the applications in settings.
Select Cash App, go to storage settings and select clear data. Once you click on it, it will ask you just to confirm the choice. Select Ok and the data will be cleared.
Clearing cache will remove bugs and make the application faster. Clearing data will remove all the settings, files and media and opening the app again will be like a fresh interaction. Everything should be normal after this process.
---
Step 10 –  Switch networks
Try switching from a network to another. It might be from one Wi-Fi to the other, Wi-Fi to cellular or even cellular to Wi-Fi. This will help you clear out a major doubt, is the problem caused by the network you are using or not.
Turn off Wi-Fi and turn on cellular data.
Or turn off cellular and turn on Wi-Fi.
Finally try switching to another Wi-Fi network.
Also, make sure that you are connected to a secure Wi-Fi or cellular network. If you are trying to add money while you are connected to a dangerous network, it might not let you do that task. Sometimes, Cash App payments fail for your own protection.
---
Step 11 – Clear RAM on your device
Restarting a devices frees up your RAM (Random access memory) and will leave more space for applications to run smoothly.
Restart your device by holding the power button and selecting restart option on the screen.
Once the restart is done, open Instagram and try to log into your account. If the problem is gone, well and good, If it isn't try the other methods.
---
Step 12 – Contact Cash App Support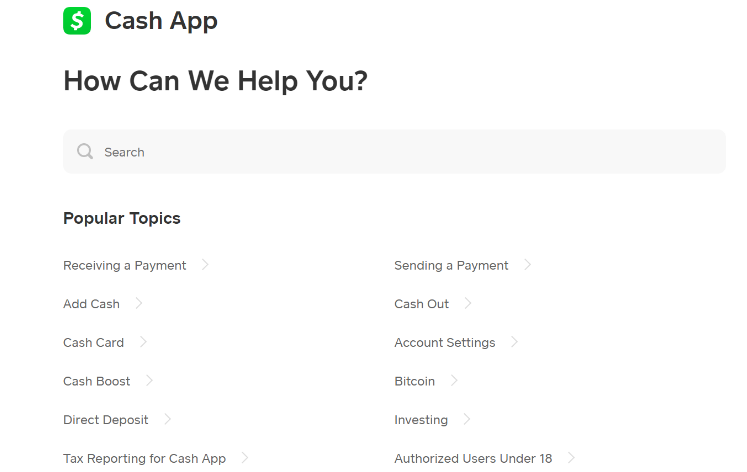 When all else fails, this is your go to. Visit the Cash App Support Page. There are various topics, guides and FAQs that will definitely answer any doubts you have. You can frame your own question to get a solution to your predicament.
---
SEE ALSO: Fix Cash App instant Deposit Not Working/showing up
---
FAQs
Q1. I have transferred money through my Cash App and the payment has been debited from my account. But it is not being displayed in my Cash App history and the receiver has not received it yet. What to do?
This is a technical glitch that occurs in digital payment application sometimes. Wait for a few moments or contact customer support.
This issue occurs very rarely, But do not worry since it has been debited from your account, it will get to the recipient once the issue has been cleared. Mostly the money will be debited to the recipient after 2-4 business days.
Q2. Will I be charged for sending money through Cash App?
No, you will not be charged for money. It is free and a peer-to-peer online transaction portal.
If you are paying at a local store for some groceries, the final bill will already include all the taxes. Cash App does not charge a single penny from it's side.
---
Final Words
This article gives you all the steps to follow in the case of a "your payment cannot be sent" error. I hope this article helps you. That is all folks!
Don't have a good day, have a great day!
---
Further Reading:
[Fix] Cash App says 'refunded but no money' (What to do)
Why is Cash App taking money without permission
If I order a new Cash App card can I still use my old one
How to link Cash App to Chime & Transfer Money (2022)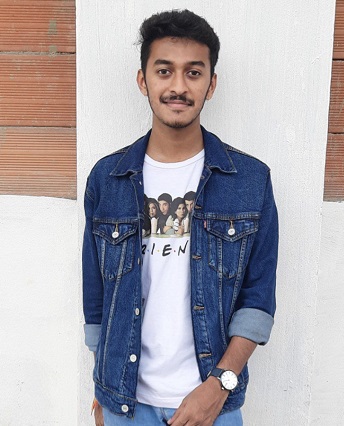 Sri Sahith is passionate and writes his articles by ensuring attention to detail. During his graduation study, he has taken elective subjects like Business Economics and Financial Analysis. These gave him the interest, knowledge and passion to write articles related to Finance-Tech. Also, he loves to read books and talk about them as long as possible.