If Cash App says 'refunded but no money has been refunded' then wait for 10 days after the initiation for the refund and if you still haven't received the refund, then get in touch with them and they will assist you with the issue.
Block, Inc. is the proprietor of the popular peer-to-peer (P2P) payment program known as Cash App.
Simply said, Cash App is a mobile application that enables users to make and receive monetary transfers.
Users may sign up for an account for free, which then gives them the ability to transfer or receive money instantaneously from other users located in the same nation.
It was originally designed as a peer-to-peer payment service, but it has since extended its capabilities to include the ability for users to receive payments by direct deposit and ACH, as well as the ability to buy bitcoin cryptocurrency and trade equities using the site.
---
Cash App says refunded but no money: What to do
If no money has been refunded, but Cash App says refunded and the refund does not appear within 10 days of the refund initiation process, it is advised you reach out to them, and they will help you dispute the transaction.
It may take up to ten business days for the Cash App to get a refund once a transaction has been reversed or cancelled by a merchant.
Your Cash App balance will be updated immediately upon Cash App receiving the reimbursement as the cash will appear instantly on your Cash App balance.
It is suggested that you get in touch with the recipient directly if you have any inquiries before the 10 days have lapsed.
And you can get in touch with Cash App support if the refund has not been issued within ten days, and they will assist you in disputing the transaction if necessary.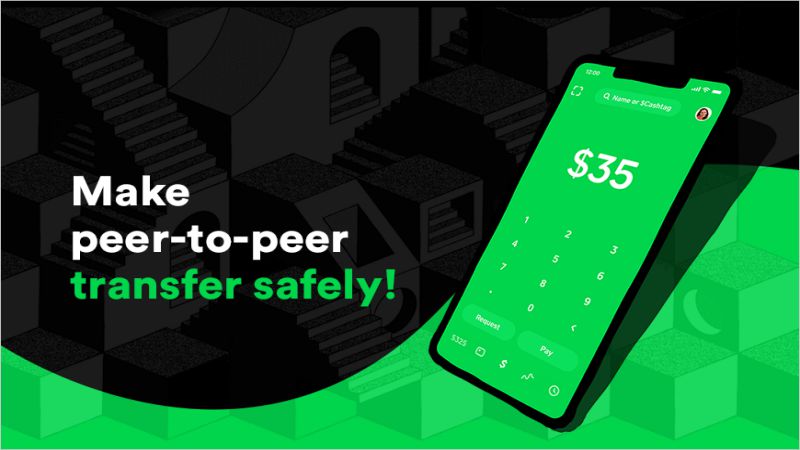 If you tried to get a refund by requesting a refund using Cash App for a payment that you had already made and it didn't work, you have the option to register a dispute on your own within the Cash App.
In order to do this, you will need to follow the steps listed below:
Step 1: Open the Cash App on your mobile.

Step 2: Tap the activities tab located on the home screen of the Cash App.

Step 3: Click on the transaction you want to mark as dispute

Step 4: Click on the three dots on the top right-hand corner

Step 5: Click on the Need Help & Cash App Support option

Step 6: Click on Dispute this Transaction.
The Cash App team will examine the claim once you have filed a dispute, and they will get in touch with the receiver.
You will get an email from the Customer Support team updating you on the status of your dispute as well as the resolution once it has been reached.
---
What happens when money is refunded on Cash App
When money is refunded on Cash App, it is returned to the original sender. When a user requests a refund using the Cash app, the money will be returned to the same location it was originally taken from.
This might be a bank account, a credit card, or the Cash app balance of the user.
When you request a refund for payment, if the funds were originally transferred from the sender's Cash App balance or debit card, the money will be immediately sent back to the sender's Cash App balance.
If the sender had sent the funds via a credit card, they will be restored to the credit card account of the sender.
If it is not possible to restore the funds to the Cash App balance of the sender, the refund may instead be sent to the sender's original card.
It takes about five business days for a refund to arrive when it is issued to a credit or debit card.
---
FAQs
1. What kinds of services does Cash App offer?
Both peer-to-peer (P2P) payments between users and invoicing enabling users to pay companies directly from inside the app are available via Cash App.
Along with equities and exchange-traded funds (ETFs), cryptocurrencies such as Bitcoin may also be purchased and transferred inside the app.
Banking services enable you to make direct deposits to your Cash App account, and your Cash App account comes equipped with a debit card (banking services are offered by Cash's bank partners, who also issue debit cards).
---
2. How to refund a payment on the Cash App?
Step 1: Open the Cash App on your iPhone or Android device.

Step 2: Tap the activities tab.
Tap the activities tab located on the home screen of the Cash App.
Step 3: Select the payment you want to be refunded.

Step 4: Click on the three dots.

Step 5: Click on "Refund."

Step 6: Click on "OK."
---
3. If I get scammed will Cash App refund my money?
Yes, Cash App will often reimburse customers who have been the victim of fraud or scams.
Users who believe they have been scammed can log in to their Cash App accounts, search for the fraudulent transaction, and report it to the Cash App support by submitting a dispute.
---
SEE ALSO: How to stop Cash App from taking a fee when receiving money
---
Final Words
There are certain methods for you to seek a Cash App refund if you find yourself in a situation in which you need to get your money back (perhaps before you terminate your Cash App account).
Regrettably, there is no way to know for certain whether or not your request will be granted.
As a result, it is imperative that you constantly double check the particulars of the payment before you transmit it.
You have the option to dispute the payment in certain circumstances if you feel that you have been cheated. The Cash App customer service team will be the one to make the ultimate decision.
---
Further Reading:
Why is Cash App taking money without permission
What happens if someone doesn't accept your Cash App payment
Can Someone Hack Cash App with just Username, Email, Cashtag, or phone
[10 Ways] Fix Cash App payment failed for my protection (2022)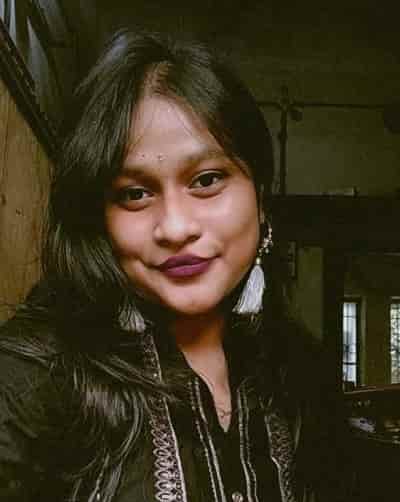 Having earned a Bachelor's degree in Commerce from Ravenshaw University, with a background in Accounting and Finance, Akshita Pattanayak contributes to UniTopTen by writing clear and concise articles based on Finance-Tech. With more than a hundred fin-tech related articles, she hopes to educate people about how banking and payment apps function.