Yes, Cash App is legit and safe. The app's several layers of protection will keep your finances confidential and secure from hackers.
The Cash App is a mobile application that enables users to make direct payments to one another using their mobile devices.
Users of Cash App have the option of obtaining a Visa debit card linked to their Cash App account, which enables them to access the monies in their Cash App account and even withdraw cash from an ATM.
In order to send or receive money using Cash App, you need a valid bank account that is linked to your Cash App profile.
---
What is Cash App and how does it work
Cash App is a peer-to-peer payment application that enables its customers to make and receive payments, get a debit card, and arrange for direct transfers. Customers may start trading in the stock market with as little as one dollar. Pieces of stock, also known as fractional shares, are what are used to do this. The program also facilitates the exchange and transfer of Bitcoin between users.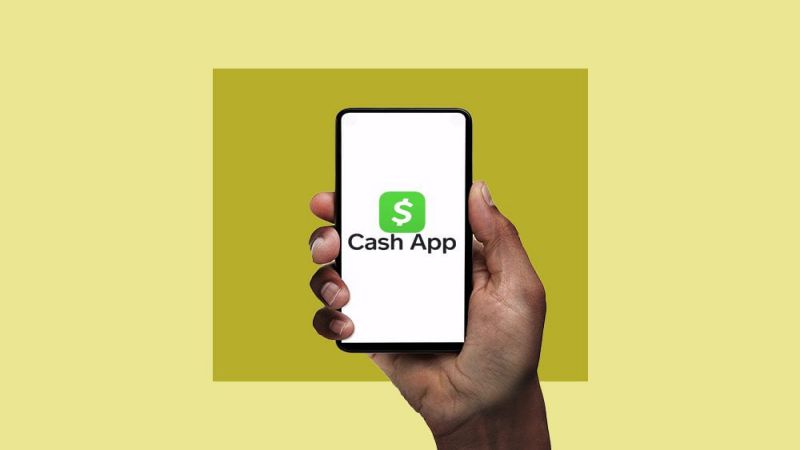 The software was first released in 2013 by Block, Inc., that was formerly known as Square, Inc.
Cash App is not a bank, but rather a financial platform. Through its partnerships with other banks, it is able to provide banking services including debit cards.
Your remaining amount is protected by the Federal Deposit Insurance Corporation (FDIC), which works with partner institutions to provide this service.
Cash App Investing LLC is a broker-dealer that is a member of the Financial Industry Regulatory Authority (FINRA) and is registered with the Securities and Exchange Commission (SEC) as a member in good standing.
Cash App as a company offers investment services.
Users are able to obtain a debit card, make direct deposits, send and receive money, and set up direct deposits with the Cash App.
Users are able to invest as little as one dollar in the stock market using the investing option. This may be accomplished by purchasing portions of stock, which are referred to as fractional shares.
Customers may now buy and sell Bitcoins as well as transfer Bitcoins using the app.
To begin using Cash App, you will first need to download the mobile application, which is compatible with both iOS and Android.
You may also create an account by registering for it online.
The app has multiple tabs that users may navigate between to access its different services. Some of these sections include banking, debit card, payment, investment, and Bitcoin.
Sending and Receiving Money on Cash App
Once you have downloaded and installed Cash App, you may connect your current bank account to it. Once a user has linked a payment method, they may use the mobile app to send and receive funds.
From the green payment page, users may input a monetary amount and then choose either "Request" or "Pay" to initiate a payment.
A $Cashtag is the user identifier that is created by each Cash App user.
By browsing for their $Cashtag, you may locate people or companies to whom you can send or receive cash. Name, phone number, and email address searches are all supported.
Transfers may be made either from your available balance in the Cash App or from one of your associated funding sources.
Transferring Money on Cash App
When you are paid, the money will remain in the balance of your Cash App account. It is up to you to decide whether you want to take the money out of the account or keep it there.
Cash App's standard transfers take one to three business days to complete and are free of charge, but Cash App's rapid transfers cost between 0.5 percent and 1.75 percent of the transfer amount, with a minimum fee of $0.25.
Standard transfers also take one to three business days to complete.
Adding Money on Cash App
You may add money to your Cash App account by clicking the "Add Cash" button in the "Banking" section of the app.
To complete the transaction, enter the agreed upon amount and then select "Add."
---
Is Cash App legit
Yes, Cash App is a legitimate app that employs encryption technology to safeguard customer's funds and info which is ultimately transferred to the app's server via Wi-Fi.
Even if the program may be relied on, users should nonetheless practice utmost care whenever they work with it.
Since scammers have found ways to utilise the application, you should only send and receive money from people you know and trust. Transfer and collect money only from such persons.
---
Is Cash App safe
Cash App is a safe and secure app. This programme does a lot to keep your data private, so long as you use it properly and take other common-sense steps, it shouldn't pose any security risks.
The app's many safety mechanisms ensure that your financial data and transactions remain confidential at all times.
Cash App encrypts all of your data and has fraud protection in place to shield you from financial loss due to fraudulent transactions.
Users have complete authority over their own accounts thanks to a variety of customizable settings.
Cash App provides many levels of encryption for your financial data.
Depending on the kind of device they have, users may either use a PIN number or a biometric identifier like Touch ID or Face ID.
If you lose your phone or if someone else learns your device's login information, your account will be safer thanks to these safeguards.
Through alerts, consumers are always aware of what's happening with their accounts.
At least one of these notifications—whether it be through push, email, or text—will reach your inbox.
If you ever become aware of any questionable behavior, you may easily deactivate or cancel your account to prevent unauthorized use of your app or card.
---
Is Cash App safe to link bank account
Yes, Cash App is safe to link Bank account as its encryption technology protects its customers from scams. 
Linking your bank account to the Cash App is safe and risk-free as Cash App claims to use cutting-edge fraud prevention and encryption technologies to safeguard its customers.
The app's login process includes sending you a one-time use code for further security.
---
Is Cash App safe to use with strangers
Cash App is safe to use with strangers provided you follow the safety precautions laid down by the app. 
Assuming you  app's intended function and other pervasive security measures, Cash App is a risk-free and secure financial tool.
However, you should never transfer money to random people you meet online.
Keep your passwords secret and never give them out to anybody.
Due to the high value of financial data to hackers, users often fall prey to frauds.
---
Is buying stock on Cash App legit
Yes, buying stock on Cash App legit so you may go ahead and invest without any concerns. 
Investors may purchase and sell stocks with the Cash App Investing, but the app does not support mutual funds, stock options, or bonds.
Putting your money to work with Cash App couldn't be simpler.
Simply launch the Cash App, choose the stock you want to buy, and enter the amount you wish to invest.
Legally essential information, like your Social Security number, needs to be collected by the app, but doing so is simple and fast.
Cash App Investing, like many other brokerages, does not levy commissions on stock trades.
---
Is bitcoin on Cash App safe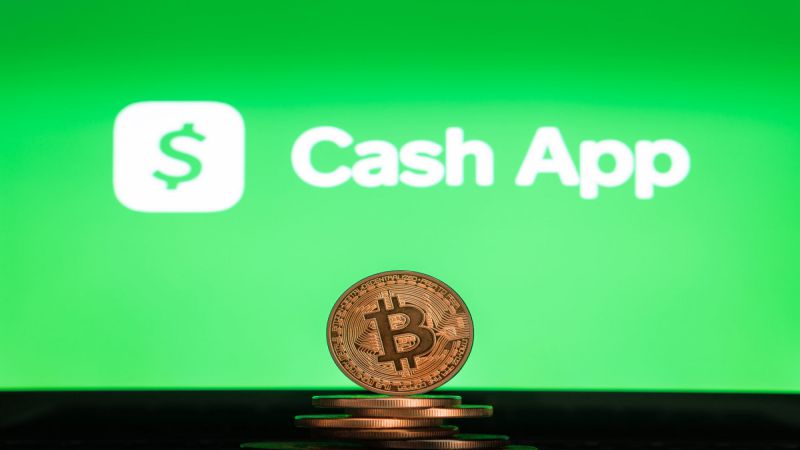 Yes, bitcoin on Cash App is safe as Cash App complies with PCI-DSS Level 1 requirements.
Whether you are connected over a public or private Wi-Fi network, or a mobile data network like 3G, 4G, or EDGE, your transaction data are encrypted and sent to their servers in a safe and secure manner.
---
SEE ALSO:
---
FAQs
1. What is the maximum amount that can be sent using Cash App?
You are permitted to send up to $1,000 in any given thirty-day period; however, you may need to engage in some careful planning if you want to avoid exceeding this limit.
If you give information regarding yourself, like your name, date of birth, and the last four digits of your Social Security number, you will be able to raise this restriction.
---
2. What are the steps involved in withdrawing money out of Cash App?
In order to make withdrawals from your Cash App account, click on your Cash App balance and then choose the "Cash Out" option from the menu that appears.
After that you have to inform the Cash App on how much money you want to take out of your Cash App balance as well as after how much time you want to get the money after making the withdrawal.
---
Final words
Nobody enjoys being the one responsible for dividing up the check after everyone else has added their credit card. It has the potential to cause mayhem on your personal finances.
Pay using your credit cards, earn the points, and have everyone else give you money via Cash App; this predicament can now be navigated with more ease thanks to the invention of Cash App.
Cash App also provides a banking product and an investing product, which together make it possible for users to make risk-free online stock investments.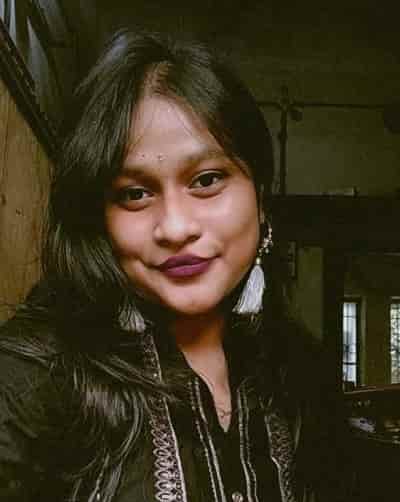 Having earned a Bachelor's degree in Commerce from Ravenshaw University, with a background in Accounting and Finance, Akshita Pattanayak contributes to UniTopTen by writing clear and concise articles based on Finance-Tech. With more than a hundred fin-tech related articles, she hopes to educate people about how banking and payment apps function.