Cash App may be taking money without permission if you have a business account. Cash App charges business accounts to generate revenue. An additional price might be imposed on those customers who also have personal accounts, if they wish to take use of certain additional features.
Cash App is a well-known peer-to-peer payment service that is owned and operated by Block, Inc.
Customers are able to use their mobile phones in conjunction with such peer-to-peer payment platforms in order to make payments for products and services, settle debts, and send money to friends and family.
The functionality of Cash App has been increased beyond that of a simple peer-to-peer payment service.
Users may now receive payments by direct deposit and ACH, in addition to being able to buy cryptocurrencies via the platform itself.
---
Why is Cash App taking money without permission
Cash App could be taking money without permission as service charges if you have a business account set up. If its customers who also have personal accounts want to make use of some of the extra benefits, the company could charge those customers an extra fee.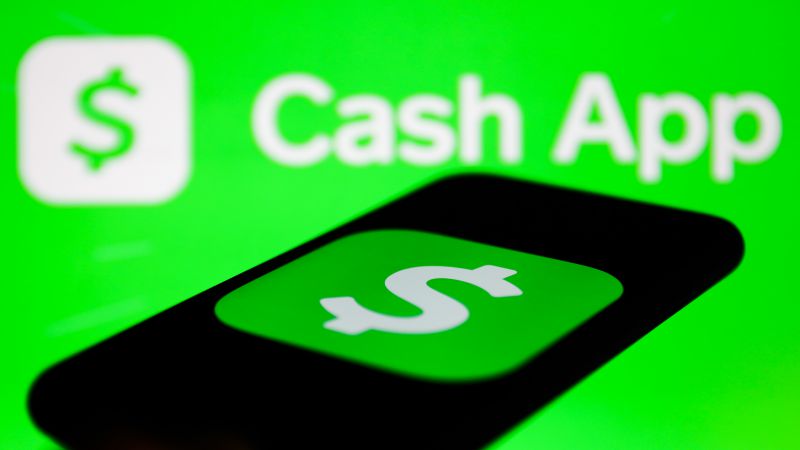 All of the following factors have been discussed below in brief:
1. Payments accepted by Business accounts
Depending on your needs, Cash App gives you the option to set up either a personal or a business account.
Both these accounts come with their own varying features and capabilities that might differ from one another.
The Cash App account for businesses is intended for the sole purpose of people who own businesses.
The business account of Cash App provides numerous advantages over the personal account in comparison to the personal Cash App account.
These advantages include the ability to receive an unlimited number of payments, the capability to create a personalized $Cashtag, the availability of a cool icon next to your profile, and a number of other advantages.
These benefits are not available via the personal Cash App account.
However, a Cash App account for a business does come with a small cost in order to keep the account active which the business owner has to pay.
---
2. Withdrawing money from ATM
Cash Cards may be used at any ATM, but Cash App will charge you a fee that ranges from $2 to $2.50 for using them.
When using a card that is issued by a different bank, the majority of the ATMs will charge an extra cost.
After you have received eligible direct deposits totaling $300 (or more), Cash App will refund your costs for up to three ATM withdrawals each month, at a maximum of $7 per withdrawal.
This policy applies after you have reached the minimum threshold. The fee for any future withdrawals made during the period of 31 days will be $2.00.
SEE ALSO: What ATMs are Free for Cash App
---
3. Sending money through a Credit Card
As a form of payment, Cash App is compatible with credit cards issued by the majority of the industry's most prominent networks, such as Visa, Mastercard, American Express, and Discover.
Cash App does provide this service; however, there will be a price associated with using it.
If you wish to transfer money using Cash App using a credit card instead of a connected bank account or debit card, you will be required to pay a fee equal to three percent of the entire amount sent.
---
4. Instant Transfers
When users choose to make quick transfers from the Cash App to their bank accounts, they will be subject to an additional fee that is often in the form of a commission that is calculated as a set percentage of the transfer amount.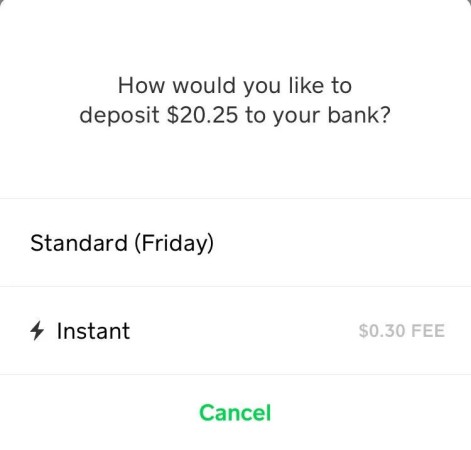 Users have the option of moving their cash into a bank account instantly rather than waiting the regular deposit period of two to three days; however, there will be a fee for using this function.
On the other hand, one may easily avoid paying this cost by selecting a normal transfer instead, which will take between two and three days.
---
How much money does Cash App take 
Cash App deducts a predetermined amount of the total amount transferred from your account, depending upon the kind of transaction that is being done. 
The percentage that is assessed to payments that are accepted by business accounts is distinct from the fee that is assessed to payments made with credit cards or withdrawals made from ATMs, or the cost that is assessed to immediate transfers.
When a business account on Cash App gets a payment from their customers or clients, there is a fee that will be charged on the amount that is equal to 2.75 % amount paid.
Cash App customers who use their Cash App card to withdraw money from an ATM are subject to a fee that ranges from $2.50 to $3.00.
When individuals make personal payments using a credit card rather than their Cash App balance or a debit card, they will be subject to a transaction fee that is equal to 3% of the amount paid.
There is a fee ranging from 0.5 % to 1.75%, that customers must pay in order to make expedite transfers from their Cash App accounts to their bank accounts.
SEE ALSO: How to stop Cash App from taking a fee when receiving money
---
Can someone take money from your Cash App
No, no one can take from your Cash App account unless you have sent it to them. On the other hand, if you are not vigilant about who you are making payments to, you run the risk of falling victim to a scam that will cause you to give money to a fraudster.
People who use Cash App as a bank or who are prepared to send money to strangers are common targets for scammers.
Scammers pretending to be Cash App personnel have taken advantage of many unsuspecting customers by sending SMS, calling, or messaging them directly on social media.
You should be on the lookout for anybody who asks for sensitive information like your PIN or sign-in code from the Cash App, so be wary of anyone who asks for this information.
Fraudsters use a variety of tactics, including posing as charitable organizations, distributing fake raffles, and soliciting personal information in exchange for the opportunity to win.
No matter how much money or personal information a user sends, they will never get anything in exchange for their efforts.
Scammers may persuade their victims to pay for counterfeit goods using Cash App since the app does not provide buyer protection.
Once the costs are paid, the scammers would vanish without delivering the goods to the victims.
SEE ALSO: Can Someone Hack Cash App with just Username, Email, Cashtag, or phone
---
FAQs
Q1. What do I do if I've been scammed?
According to the information provided on the Cash App website, if you have any reason to believe that you have fallen prey to a Cash App scam, you should get in touch with Cash Support right once and discontinue any communication with the fraudster.
If you have suffered a financial loss, it is recommended that you file a report with the Federal Trade Commission (FTC) and the Internet Crime Complaint Center (IC3).
You should also take measures to reset the password for your Cash App account and secure your other accounts by taking the appropriate procedures.
Q2. How do you avoid fees on Cash App?
Don't use a credit card to transfer or receive money on Cash App, and don't utilize the fast deposit option when cashing out your balance to avoid costs.
Amounts of $300 or more in direct transfers to your Cash App account qualify for ATM fee refunds, so you may save certain ATM costs. Every 31 days, you are entitled to three refunds, each worth a maximum of $7.
Q3. How much can you send on Cash App?
With a Cash App basic account, you have a seven-day window in which you may send up to $250, and a thirty day window in which you can receive up to $1,000.
However, after you have validated your Cash App account, you will be able to receive an unlimited amount of money and send up to $7,500 every week.
---
Final words
Cash App is a well-liked method for making and receiving monetary transfers, and it has also established a foothold in the realms of cryptocurrencies and investment.
Cash App is not a real bank, despite the fact that it markets itself as a "mobile banking" app. It's a financial platform that works with banks to deliver a variety of services, and it collaborates with those institutions.
This includes the ability to transfer and receive money, purchase bitcoin, make financial investments, get wages through direct deposit, and withdraw money from ATMs.
Although the majority of transactions made between users of the Cash App are free of charge, there are certain cases in which you may be required to pay a little fee for a transaction.
There are relatively few circumstances in which you might be subject to costs while using Cash App.
But, with the added convenience of being able to send, receive, and transfer money effortlessly using your mobile phone, it's likely that you won't even mind paying the additional fees.
---
Further Reading:
If I order a new Cash App card can I still use my old one
How to stop Cash App from taking a fee when receiving money
What happens if someone doesn't accept your Cash App payment
[10 Ways] Fix Cash App payment failed for my protection (2022)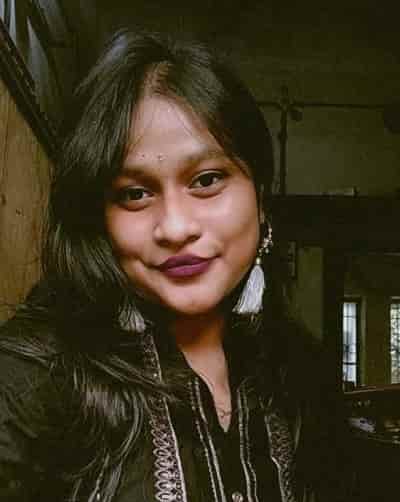 Having earned a Bachelor's degree in Commerce from Ravenshaw University, with a background in Accounting and Finance, Akshita Pattanayak contributes to UniTopTen by writing clear and concise articles based on Finance-Tech. With more than a hundred fin-tech related articles, she hopes to educate people about how banking and payment apps function.