Are you someone looking for ways to get a Chime metal card?
Do you need help in applying for a metallic credit card?
Well, if you need and are looking for assistance, Google brought you to the right web page.
We will be helping you get a metal Chime card. Proceed with our detailed guide where we have included not only a step guide but details of all terms and conditions.
So, let us dive right into the details without any further delay.
---
What is Chime Metal Card?
Chime is a popular USA-based fintech firm that provides services, including free mobile banking. The services can be used on both mobile apps and the website to pay family members and friends.
The special features of Chime include Chime SpotMe, which lets users overdraft the account for emergency usage. And there is a Chime Visa Debit card service, which can be used to pay any offline store without needing an active internet connection, just like your regular debit card.
Chime also offers a credit card, which is also known as a Chime credit builder card. Well, that's similar to any credit card but with some additional features.

Chime credit card helps users build a good credit score by ensuring that the payment made is an on-time payment. Chime does that by moving funds from the spending account to the credit builder card in advance.
And if you want one, you can order it for free, and there is no hidden or annual charge for that.
Chime credit card is a beautiful metal card, which feels very sturdy to hold. With a metallic build, the user doesn't have to be afraid of scratches or wear-outs. But, still, the card should be kept safe.
If you need a guide on how you can get a metal Chime card, you can let us know in the comments' section below.

---
How to get Metal Chime Card
If you are a Chime user, you can easily get a metal Chime card. You do not have to pay any charges to get one. And the best part is, there are no annual charges to get a metal Chime credit card.
And before we start, we would like to clarify that Chime metal card is a credit card. Chime doesn't offer a metal debit card. There is no customization option for Chime cards like we have seen in Cash App and Venmo.
You can only get a limited edition metal Chime card if you fulfill the company's conditions. And here, we will be discussing the entire terms and conditions along with a proper guide to get a new shiny metal Chime card.

Step 1 – Become a Chime member
First and the most fundamental part. You need to have a Chime account before you can apply for a Chime metal card.
Simply download the app and enter your personal details and choose a password. You can easily signup using your email address or mobile number.
---
Step 2 – Apply for Chime Credit Builder card
Before you can apply for a metal Chime credit card, you need to own a standard Chime credit card. Skip to the next part if you already have a credit card by Chime.
If you do not have one, you can follow the link to apply now.
Simply enter all the details, and you will be good to proceed with the next step.
---
Step 3 – Check promotional email by Chime
As mentioned above, the Chime metal card is a limited-time deal. And to promote the Metal Card Challenge, the company sends emails to the potential Chime members.
You have to check once if you got the email. The announcement mail by Chime will be having a subject line – [Credit Builder] want a Metal credit card? Look inside ("Email") regarding the Metal Card Challenge ("email").
---
Step 4 – Qualify Transaction with Chime Credit Card
To qualify for the Metal Card Challenge, you will need to make more than forty transactions, with a limitation of 5 transactions a day, using your Chime credit builder card within 60 days of receiving the promotion email.
And wait, there is more.
A transaction will be considered qualified for the challenge if it debits at least $1.00 to your Credit Builder Account using your credit card number. And be advised, this excludes transactions through services such as Venmo, Cash App, PayPal, Facebook Pay, Google Pay, or Apple Pay.
Moreover, payment of the user's Credit Builder balance, credits, refunds, or transactions will not be considered qualified for the challenge.
---
Step 5 – Check confirmation mail
After making the qualified transactions, you will now have to wait for a confirmation email. The team at Chime will contact you as soon as you qualify for the metal card challenge.
If you didn't get a qualification email from Chime, you would have to make more transactions before the 60 days period is over.
---
Step 6 – Enter mailing address and wait
After getting a confirmation from the team about your qualification in the metal card challenge, you will be asked for more details.
You will need to include your mailing address and other details.
And finally, you will have to wait, according to the statement in the official blog post. Your metal Chime card might take around two weeks to get delivered to the mailing address.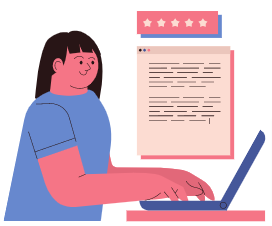 Make sure to keep it with the utmost care, as if lost, you won't be getting a new metal card; the standard plastic credit card will be your forever companion.
And that's it.
That was the entire procedure to apply for a Chime metal card.
The steps involved were simple. But if you need any assistance, you can let me know in the comments' section below.
---
SEE ALSO: How to apply for Chime credit builder card replacement
---
FAQs
1. How to get a new Chime Credit Builder Card?
To get a new Chime credit builder card. You need to call Chime support at 1-844-244-6363 and press 3 on your mobile device. Let the operator know that you lost your card. And enter your nine digit SSN (social security number). Finally, press 1. This will signal a confirmation that you want a new card delivered to registered addresses.
2. How to get Chime Metal Card?
You can only get Chime Metal Card by qualifying for the metal card challenge, which is still live. You just need to qualify for 40 transactions using your Chime credit builder card. And you will be good to go. Check more about the terms and conditions here.
---
Final Words
The procedure to apply for a Chime metal card is pretty easy. And technically, you do not have to apply for it.
You just need to qualify the number of transactions with your Chime credit card, and the shiny Chime card will be delivered to you.
In our opinion, the metallic Chime card is just a gimmick, as you will have to do at least $40 worth of 40 transactions in under 60 days.
It is not a problem if you are buying essentials, but what if you don't have to?
Well, we leave that up to you. Make wise decisions.
---
Further Reading:
How to Unsuspend my Chime account (Reopen Now)
How to link Cash App to Chime & Transfer Money
How to check Chime Pending Deposits 
How to get Chime Bank Statement (Mobile/Pc)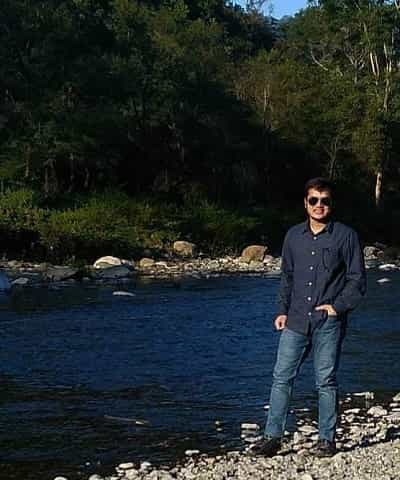 Ankit Kumar is an Engineer by profession and a blogger by passion. Over the last several years, he has written tons of articles, solving queries on Quora. He also has years of experience in investing in Cryptocurrencies, Funds, and Stocks.