So, your Chime account has been closed or suspended, and you don't have any idea why did it happen?
If your Chime account is closed, the chances are high that you have your money stuck in the account and don't know what to do now.
Well, if you are in this situation and need answers, you are in the right place.
In this post, we have explained why your Chime account might have been closed or suspended and what you can do to unsuspend your account or reopen a closed chime account.
We have also mentioned what you can do to get your funds that might have been stuck in your suspended Chime account.
So, let's get started.

---
Why was my Chime Account closed or suspended
Short answer: There can be multiple reasons why your Chime account is suspended or closed, such as you violated certain Chime terms and conditions, used savings account for the business, used the account for some illegal activity, tried opening multiple accounts for signup bonuses, and more.
Below, we have listed all the possible reasons why your Chime account might have been suspended or closed.
1. You Violated Chime Policies
When signing up or creating an account with a service or company, there are several policies, terms, and guidelines that you need to follow to use their service.
Similar is the case with the Chime. You need to follow tons of terms and conditions while you use Chime as your bank account.
So, in case you have not followed or unknowingly violated any policies of Chime, then it could lead to your account closure with or without prior notice.
You can go through Prohibited Conduct of use Chime and check if you have violated any guidelines or not.
---
2. Used Savings account for business
Chime is designed solely for personal use, so in case you have been using your Chime savings or spending account for your business, then it might be the reason why your Chime account was closed or suspended.
According to Chime:
"The Spending Account is not designed for business use, and we may close the Spending Account if we determine it is being used for business purposes."
---
3. You opened multiple Chime accounts
If you have tried to open multiple Chime accounts to take advantage of the signup bonuses or for any other reason, Chime can close or suspend your account.
So, if you have done something like this, this could be a reason why your account was closed.
---
4. You're involved in fraud/spam
If you are involved in any fraud, spam, or other illegal activity and tried to manipulate the Chime systems for anything, it's a very obvious reason why your Chime account was closed.
---
5. You made too many unsuccessful login attempts
Suppose you have forgotten your Chime account password, and you are attempting to log in using multiple guesses.
In these scenarios, Chime systems may close or suspend your account to protect your account as some fraudsters might also try to gain access to your account.
So, if you ever forget your password, then rather than entering multiple passwords, you should reset your password by tapping on the forget password link.
---
6. Someone is trying to access your account
If someone is trying to log in to your account or hack your account, Chime can close your account to protect your money.
Well, this should be temporary, but sometimes might remain close until you contact Chime support to prove your identity.
---
7. Your Account is closed due to an error
Lastly, your Chime account might have been suspended due to an error. As all the processes of Chime are controlled by auto-systems, sometimes these systems might flag your account as a suspicious one, resulting in account closure.
Recently due to government relief payments, Chime closed hundreds of accounts due to suspected fraudulent activities. 
"The past year has seen an extraordinary surge in activity by those seeking to illicitly obtain pandemic-related government funds and defraud US taxpayers," Chime said in an official statement. "By some credible estimates, $400 billion worth of unemployment fraud alone may have transpired. We are proud of Chime's robust anti-fraud efforts, which have returned hundreds of millions of dollars to state and federal agencies during the pandemic. While it's important for us to fight fraud, our top focus will always be to take care of our members."
And in doing so, Chime accounts were also closed by mistake.
Chime admitted in their official statement that some closures happened in error; they have apologized and "made efforts to make things right with these members." 
Similar, story is also reported by Arstechnica, where it reports that over 920 complaints at the Consumer Financial Protection Bureau and thousands at the Better Business Bureau, were filed against Chime.
---
How to unsuspend my Chime account
So, by now, you should have known why your Chime account was suspended, and your next question would be how do I unsuspend my Chime account or reopen it.
If your Chime account is suspended or closed, the best way to get it unsuspended or get it back is to contact Chime.
To get in touch with Chime support, you can use one of the following methods.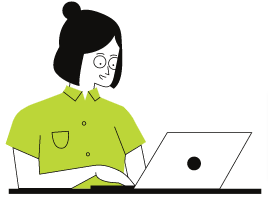 You can also ping them on Twitter support.
Useful thread (Reddit): 
---
Chime closed my account and took my money: Here is how to get your money
Recently, Chime users, on different forums and groups, complained that their Chime account has been closed or suspended without any prior notice, and they have some amount of money stuck in their account.
So, how can you get your money back when Chime suspends your account?
Short answer: Firstly, You can try contacting Chime's customer service and see if they can help you. Secondly, if Chime support isn't able to help, you should try contacting their parent company Bancorp Bank or Stride.
Some users reported that contacting Bancorp Bank helped them get their funds back after reviewing their case when Chime support didn't help. So, it might also work for you if you haven't done anything wrong.
---
How to prevent future Chime account closure
Money and banking-related issues or problems are no fun, especially if you have a lot of money stored inside an account. So, it is always best to keep your money in different places or accounts, so in case any account is closed or blocked, you have other options to pay for your bills.
Well, to prevent the closure or suspension of your account, you can follow the below-mentioned tips:
1. Set up notifications
If you haven't turned on the notification of the activity for your account, turn it on to keep a close look at what is happening with your account.
---
2. Respond to notices immediately
If you ever receive any warning or notice regarding the closure of your account, then you should take it seriously and take action immediately.
Also, always keep your information and other documents updated with your account to comply with the banks' policies.
---
3. Keep your business separate
As already stated above, Chime is made only for personal use, and using the savings or spending account for business violates its terms of use.
So, always keep your business-related transactions separate from Chime to prevent the suspension of the account.
---
4. Outdated contact information
Most services and banks contact users if there are any issues or problems with their accounts. So, if your contact information is not updated, they will not be able to contact you, which may result in the closure of the account.
So, always keep your contact information such as your phone number, email address, etc., updated with Chime or other banks.
---
5. Have a backup
Don't make Chime or any other service or bank your only source to keep your money. If your account gets blocked or closed, you should have other options to spend money and pay your bills.
So, always use multiple bank accounts and different banking services to deal with such situations.
---
Final Words
Chime is a renowned financial technology company that offers free mobile banking services. It is owned by The Bancorp Bank or Central National Bank and serves millions of users per month. As of February 2020, Chime had 8 million account holders.
Well, like any other service, it is prone to issues and problems like what we have discussed in this post. So, even if you haven't done anything wrong or illegal, your Chime account can be closed or suspended due to several errors.
So, that's all for now; we hope after reading this post, you have got an idea why your Chime account was closed and what you can do to unsuspended it or get back funds.
---
Further Reading:
How to link Cash App to Chime & Transfer Money
How to apply for Chime credit builder card replacement
How to check Chime Pending Deposits (2021)
How to get Chime Bank Statement (Mobile/Pc)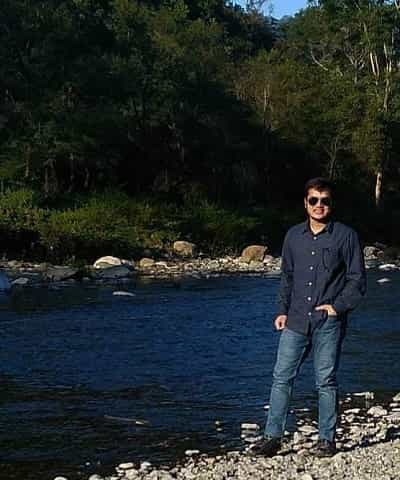 Ankit Kumar is an Engineer by profession and a blogger by passion. Over the last several years, he has written tons of articles, solving queries on Quora. He also has years of experience in investing in Cryptocurrencies, Funds, and Stocks.