Do you want to know, does Cleo work with Chime?
Can you cash advance from Cleo to your Chime account?
If these are your questions, you are on the very right page. Here, we have explained all you need to know about cash advance with Cleo and can you use Cleo with Chime or not.
So, let's find it out.
Although Chime offers a cash advance of up to $200 with its feature known as SpotMe, but it starts with only $20 for most users. 
Also, it works a bit differently; if you want to learn more about Chime Spotme, you can read our post – How does Chime SpoteMe work?
So, whenever you run out of your funds and do not want to borrow money from your friends or family members, Cash advance apps seem to be the best option.
Several cash advance apps like Affirm, MoneyLion,  Klarna, FloatMe, Albert, and more can help you get out of unexpected situations such as sudden car breakdown, a last-minute dinner party, or anything else.
Well, today we are going to talk about Cleo and especially Does Cleo work with Chime?
Let's find it out.
---
Does Cleo work with Chime?
Yes, Cleo works with Chime. Once you are a Cleo plus member and get approved for a cash advance that can go up to $100, you can easily get it to your Chime account.
Cleo is a fintech company based in London, founded in 2016. The app, also known as Meet Cleo, is available on Android and iOS devices and currently has over 3 million users.
Cleo incorporates an AI-powered chatbot to analyze spending your spending and help you to set up a budget.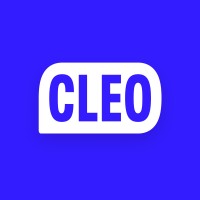 The free version of Cleo is great and useful to those who want to control and analyze their spending and want to create a budget. However, Cleo does offer a premium service, known as Cleo Plus.
Cleo Plus is a paid service that costs you $5.99 per month, or about $72 per year.
Once you are a Cleo plus member, set up your Cleo wallet, and connect a debit card or your Chime account, you can get a Cash advance of up to $100.
Well, the amount varies from user to user, depending upon their spending and banking habits. And for first-time users, it is limited from $20-$70. Once you repay the amount, you can unlock a $100 overdraft.
SEE ALSO: How to get Metal Chime Card (2021)
---
Cleo supported banks in UK
American Express

Barclays

Capital One

First Direct

Halifax

HSBC

Lloyds Bank

Metro Bank

Nationwide

Natwest

Royal Bank of Scotland

Santander

TSB Bank

Bank of Scotland
If your bank is not yet supported you can help us by requesting your bank be added here.
Monzo and Starling support is coming soon 👀
---
Banks supported by Cleo in USA
 In the US, Cleo supports over 3000 providers – here are the top 10 
Chase

Wells Fargo

Bank of America

Navy Federal Credit Union

PNC

Capitol One

Chime Bank

USAA

US Bank

RBC

Royal Bank
If your bank isn't in the top 10 you can search the list of banks we support via the app on sign up, just search for your bank in the search bar on sign up.
If you can't see your bank there, it isn't supported by Cleo just yet.
---
Final Words
Chime is a financial technology company whose banking services are managed by the Bancorp bank or the Central bank.
It provides fee-free mobile and internet banking services, allows you to send and receive money to friends and family, and helps you get your paycheck up to 2 days early. Using Chime, you can also overdraft up to $200 without paying any fee.
On the other hand, Cleo is an independent service that allows users to cash advance up to $100 and offers additional spending and budgeting services.
As a recap of this post, Yes, Cleo works with Chime. You can easily use your Chime account to receive a cash advance from Cleo.
---
Further Reading:
Does Albert work with Chime (2021)
Does Float Me work with Chime?
Does Klarna work with Chime (2021)
Does MoneyLion work with Chime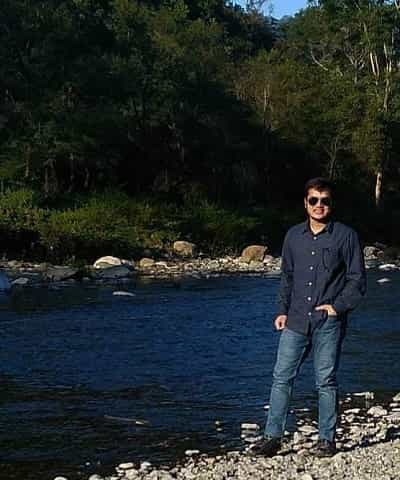 Ankit Kumar is an Engineer by profession and a blogger by passion. Over the last several years, he has written tons of articles, solving queries on Quora. He also has years of experience in investing in Cryptocurrencies, Funds, and Stocks.