Chime Spot me not working?
Why did my spot me go away on Chime?
Is Chime Spotme feature not available for you?
Chime spot me with negative balance?
Are you already a user of the Chime Spotme feature, and it is not working for you?
If you are curious and looking for answers, you are at the right place.
In this post, we have discussed why Chime Spotme is not working for you and other details you need to know about it.
So, let's get started.
---
How does Spotme on Chime work
Chime SpotMe is an optional, no-fee service that allows you to overdraw your account. Once you fulfill the minimum requirement, Chime will send you an invitation via email to enroll for SpotMe.
Once you sign up for Chime Spotme, you will receive a Spotme limit, which is usually $20 for new users. However, it can be increased up to $200 based on your account history, direct deposit frequency and amount, spending activity, and other risk-based factors.
So, once Spotme is enabled on your account, and you purchase an item that goes over the limit of funds in your account, Spotme will kick in and cover up the transaction for you.
Let's say you are enrolled and were approved for $20 SpotMe fund. Now, if you go to a store with $100 in your Chime account and want to buy anything worth more than $100, say- $110, you don't have to worry about the rest of the money.
You can swipe your Chime debit card, the SpotMe will cover up the $10 from the allowed SpotMe fund.

Your Chime balance will be -$10, and when your next check gets deposited, $10 will be deducted from it automatically. This cycle can continue as long as you are enrolled in Chime's overdraft program.
The best part of using the Chime SpotMe is that it doesn't charge you any fee for over-drafting your account like other services or banks, which may charge you up to $34 for over drafting the account.
---
Why is my Chime Spot Me not working
There can be several reasons why Chime SpotMe is not working for you such as you do not meet the basic requirements, you haven't turned on the Spotme feature, you are using it to pay friends, your account stopped receiving Qualifying Direct Deposits, or your SpotMe is suspended, etc.
Below, we have listed all the possible reasons why Chime Spotme may not work for you.
1. You are not eligible for SpotMe
If you are new to Chime and looking to use its SpotMe service, you should know that there are many requirements for eligibility to enroll for it.
You must be 18 years of age or older;
You must have a Chime-managed demand deposit account in your name in good standing.
You have downloaded the Chime Application from either the App Store or Google Play Store.
You must have received a single deposit of $200 or more in Qualifying Direct Deposits into your Chime Spending Account over the preceding 34-day period.
For more Chime Spot me requirements, you can visit official terms and conditions here.
---
2. Make sure SpotMe is turned on
If Spotme is not working even you are eligible and have also enrolled in, it is possible you haven't turned it on yet.
So, before Spotme can work for you, make sure you have allowed the transactions for it on your Chime debit card in the Chime App.
---
3. You are using Chime SpotMe at ATM
If you use Chime Spotme to withdraw cash at ATM, it will not work as Chime does not allow you to withdraw more cash than in your account.
Update: Chime SpotMe now works at ATMs.
Chime announced that you can now withdraw Cash from ATMs.
Spot me now includes ATM withdraws and cash back! from chimebank
---
4. SpotMe only covers debit card purchases
SpotMe only covers debit card purchases and cash withdrawals. It does not cover Pay Friends transfers, ACH transfers (including direct debits), or Chime Checkbook transactions.
So, if you are using Spotme for any other type of purchase, it will not work and your payment will be declined, if you have overdrafted your account.
---
5. You are using Chime SpotMe to pay your friends
As stated above, Chime Spotme does not cover Pay Friends transfers. So, if you want to use it to send money to your friends, it will not work.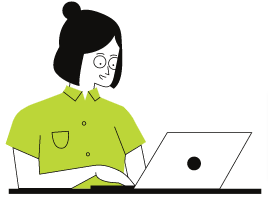 ---
6. Your Chime account stopped receiving Qualifying Direct Deposits
Chime requires your account to receive at least $200 direct deposits in order to remain eligible and use the Spotme service.
If your account stops receiving the minimum direct deposits, your Chime SpotMe enrollment will be suspended or terminated.
Official statements:
If your Chime Spending Account does not receive $200 in cumulative qualifying direct deposits within a 34-day period, Bancorp or Chime will terminate your enrollment in Chime SpotMe

If your enrollment in Chime SpotMe is terminated, Chime will not approve any debit card transactions that result in a negative balance on your Chime Spending Account until you re-enroll in Chime SpotMe.
---
SEE ALSO: Does Chime work with Zelle in 2022
---
Final Words
Chime is a renowned financial technology company that offers free mobile banking services. It is owned by The Bancorp Bank or Central National Bank and serves millions of users per month. As of February 2020, Chime had 8 million account holders.
Spotme on Chime is an excellent option to overdraw your account from $20 to $200, and the best is that it doesn't charge you any overdraft fee like other services and banks which charge overdraft fees up to $34.
Well, before you start using the Spotme on Chime, you must meet some requirements as detailed above in this post.
So, that's all for now. After reading this post, we hope you were able to know why Chime SpotMe was not working for you. In case everything is correct from your end, you may contact Chime support.
To get in touch with Chime support, you can use one of the following methods.
You can also ping them on Twitter support.
---
Further Reading:
How to link Cash App to Chime & Transfer Money
How to Unsuspend my Chime account (Reopen Now)
How to check Chime Pending Deposits 
How to apply for Chime credit builder card replacement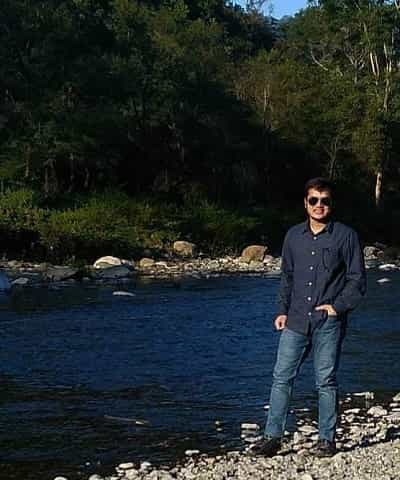 Ankit Kumar is an Engineer by profession and a blogger by passion. Over the last several years, he has written tons of articles, solving queries on Quora. He also has years of experience in investing in Cryptocurrencies, Funds, and Stocks.