In this post, we will be providing you Best Discord Plugins. To install Plugins in Discord, first, you need to Download BetterDiscord and then install themes and plugins to customize your Discord server.
We will be going step by step in this post with the introduction to the Better Discord app then talking about its safety and then its installation process, and then we will be providing the best plugins for Betterdiscord.
In case you are a user of BD, and you are just looking for Discord Plugins then you skip to the 20 best Discord Plugins section from the table of contents below.
So, without any further due, let's get started.
---
Discord
Discord is a free instant messaging app. Users on the platform can communicate with each other via voice calls, video calls, text messaging.
You can share media and file in private channels or in different communities called "Servers'.
Discord is available to download for almost any platform such as Windows, macOS, Android, iOS, iPad OS, Linux, and web browsers.
There are thousands of different servers on Discord. As the app is mostly used by Gamers all over the world. It has thousands of Gaming servers. You can join the server of your favourite game and connect with people with similar interest.
---
What is BetterDiscord?
Better Discord is a modified version of Discord. As the name suggests, BetterDiscord is better than Discord as it adds extra features and more customizable options to the original Discord application.
BetterDiscord comes with dozens of features that aren't available in Discord. It comes with different emotes and emojis.
Using Better-Discord you can install different themes and change the look of your Discord app. You can even make Discord Transparent.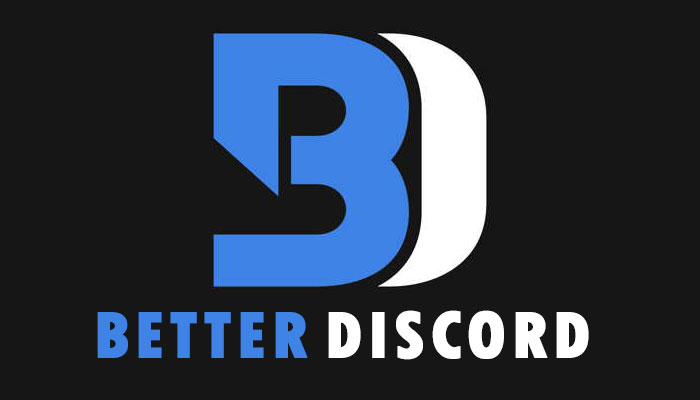 Moreover, you can also install plugins on Discord by using Better Discord to do a number of things are per your desire. In this post, we have listed 20 Best Discord Plugins that can make your Discord experience better.
Note: BetterDiscord still requires the Discord app to run on your system.
Well, you may have a question that is BetterDiscord Safe to Use?
You can also check out the dedicated Guide of BetterDiscord: 2021 BetterDiscord Guide: Is BetterDiscord Safe to use?
---
Is BetterDiscord Safe to Use?
When any such modified apps come into the picture, people question their credibility.
And yes, you should doubt it too. How can we install an app from any developer just for additional features? They do have a point.
Well, in this case, BetterDiscord is 100% safe to use. Indeed, Discord will not ban you to use BetterDiscord.
However, BetterDiscord violates the Discord ToS and can cause security issues when you use unknown plugins or themes not approved by the Better-Discord community.
Anyways, if you want, you can go ahead and install Better Discord on your system by following the steps below.
---
How to install the BetterDiscord app on Windows and Mac?
The main thing is how to install the app. As a matter of fact, the BetterDiscord app is available for Windows, Mac, and Linux.
Note: Before installing BetterDiscord, you must have the original Discord application installed on your system.
---
Step 1: 
First, you need to download the BetterDiscord file for your operating system from the links below.
Download Links for BetterDiscord : 
**All these links are of GitHub**
---
Step 2:
Once you have downloaded the file, open it and click on "I accept the license agreement" and click on Next. It is the license agreement that you may go through.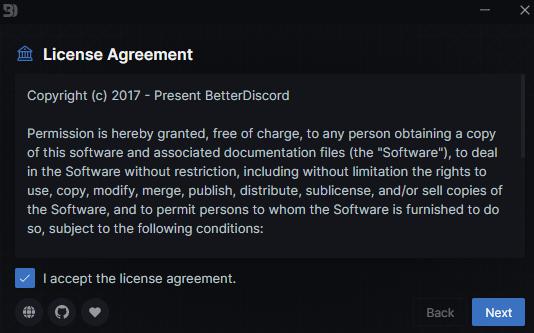 ---
Step 3: 
Now,  you will see three options. These include install, repair, and uninstall. Click on install and tick the option 'Install BetterDiscord'.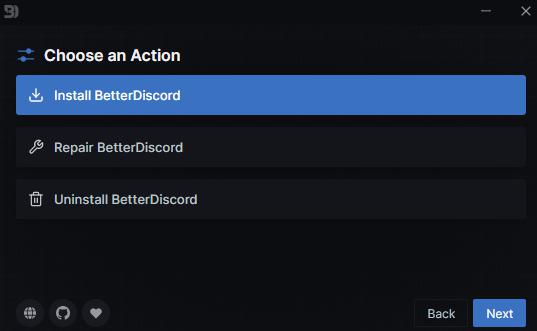 As the name says, this option will only install the latest and stable version of BetterDiscord.
---
Step 4:
Finally, click on Install. With successful installation, the Discord app will open up automatically.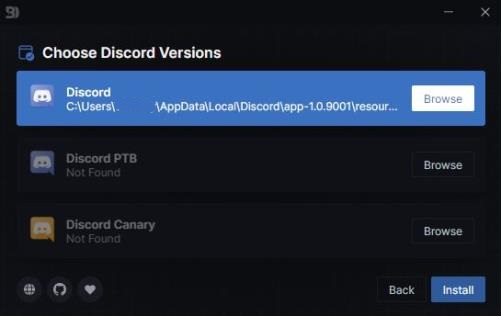 Do note that the process is similar for Mac and Linux as well.
---
20 Best Better Discord Plugins 2021 :
If you want to make your Discord server better than installing plugins to do different tasks on the server is the best thing you can do.
Below are some of the best plugin you can download and use on your Discord server.
Animated Status 
Spotify Controls 
Discord Embeds 
Display Large Messages 
Better Image Viewer
Message LoggerV2
Show Hidden Channels
Read All Notifications
Better Friend List
Hide channels
Send Large Messages
Account Switcher
Direct Download
Google Translate Option
Write Upper Case
ServerFolders
Game Activity Toggle
Typing Indicator
ImageUtilities
PermissionsViewer
Note: Some of these plugins might get you banned from Discord.
Below we have mentioned that what plugins can get your Discord account banned and which are safe to use. – So make sure to check it out.
---
Animated Status:
This Discord Plugin allows you to change your status automatically. You need to add a number of different messages that you want to display in your status and add time in which it can change.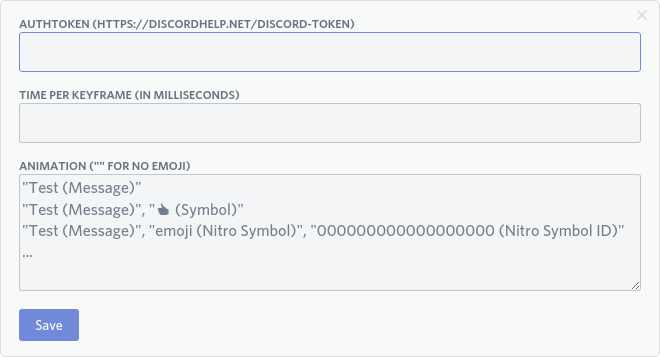 ---
Spotify Controls:
The Better-Discord Plugin adds a Control Panel while listening to Spotify on a connected Account.
---
BetterDiscord-Embeds:
A plugin for Better Discord that allows you to send fancy embed messages like this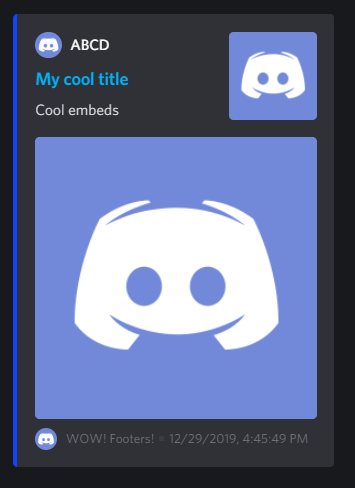 ---
Send Large Messages:
This plugin allows you to enter larger Messages, which will automatically split into several smaller messages.
---
BetterImage Viewer:
This plugin allows you to move between images in the entire channel with arrow keys, image zoom enabled by clicking and holding, scroll wheel to zoom in and out, hold shift to change lens size. Image previews will look sharper no matter what scale you have and will take up as much space as possible.
---
Message Logger V2:
Message Logger V2 saves all deleted and purged messages, as well as all edit history and ghost pings. With highly configurable ignore options, and even restoring deleted messages after restarting Discord.
---
Show Hidden Channels:
Displays all hidden Channels, which can't be accessed due to Role Restrictions, this won't allow you to read them (impossible)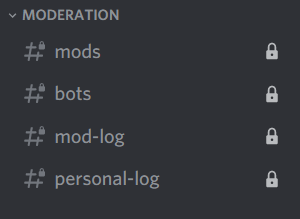 ---
Read All Notifications:
Adds a Clear Button to the Server List and the Mentions Popout.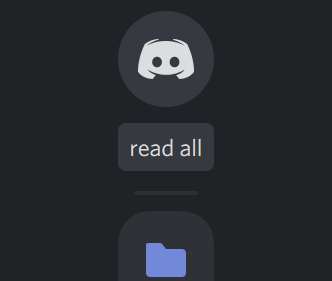 ---
Better Friend List:
Adds extra Controls to the Friends Page, for example, sort by Name/Status, Search and All/Request/Blocked Amount.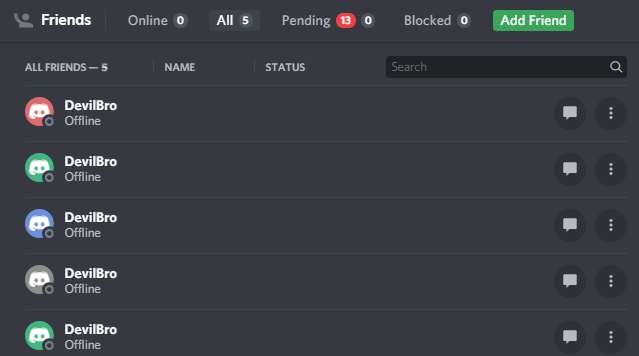 ---
Hide channels:
Allows you to hide the channels list in servers and DMs
---
Send Large Messages
Allows you to enter larger Messages, which will automatically split into several smaller Messages
---
Account Switcher
This plugin allows you to switch between multiple accounts.
To switch between account you only need to press the AltLeft key and a number key (NOT NUMPAD!). With 1 you will switch to the account labelled as Account 1 in the settings. 2 is Account 2 etc. 0 is Account 10. You can also change the key binds in the settings if you don't like the default keybinds.
---
Direct Download
This plugin allows you to directly download attached files within Discord.
---
Google Translate Option
Google translate plugin allows you to translate messages and your outgoing Message within Discord.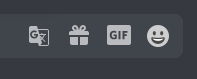 ---
Write Upper Case
Changes the first letter of each Sentence in Message Inputs to Uppercase.
---
Server Folders
Changes Discord's Folders, Servers open in a new Container, also adds extra features to more easily organize, customize and manage your Folders.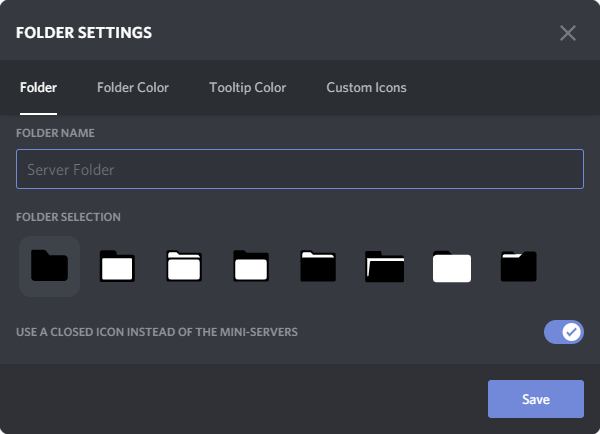 ---
Typing Indicator
Adds an indicator to the channel and guild list when someone is typing there.
---
Image Utilities
Adds several Utilities for Images/Videos (Gallery, Download, Reverse Search, Zoom, Copy, etc.
---
Permissions Viewer
Allows you to view a user's permissions.
Features
Popouts: See a list of all the server permissions a user has in their popout.
Breakdown: Clicking the details button in the popout or using the context menu will bring up a modal that has a role-by-role breakdown of which roles give what permissions.
Coming Soon: Option to view channel overrides in the modal.
---
Some other Discord Plugins:
These are some other plugins that most used :
Patreon Integration
Metro for Discord – This makes Discord's desktop client look like a native UWP application.
Discordyst – This enables you to send card features in a friendly format.
Discord Easy Share Free – This to share your current tab page with any previously configured Discord chat.
Dank memer – it pulls ups the best memes in any conversation.
IdleRPG – It allows you to indulge in the fun of text-based role play.
ChatFilter – It blocks and censors certain words to maintain decorum in the Discord server.
Tip.cc –  This plugins let's send cryptocurrency on Discord.
Apollo – This is schedule-creating and reminder plugin.
Xenon – This plugin helps you to back up your server.
---
How to Install BetterDiscord Plugins : 
Download Better Discord Plugins from the links we have provided above.
You can also check this website for more Discord Plugins: https://discordsource.com/plugins and download your favourite plugin.
Once you have downloaded the better discord plugins, navigate to the following directory: C:UsersUSERNAMEAppDataRoamingBetterDiscordplugins.
Unzip the downloaded Plugins and paste them into that directory.
Now open the Discord app and select your server and go to Settings.
Click on plugins by scrolling down a bit.
Use the toggle button to enable the downloaded plugin that you want.
That's it. The process is similar for Windows, Mac, and Linux devices.
Additionally, you can follow the same procedure to install themes in Discord.
---
Plugins that Will get you banned eventually from Discord:
1. Animated Status – This plugin Abuses Discord API which they really don't like. So, using this plugin you get banned sooner or later.
2. BetterDiscord-Embeds – This plugin abuses Discord's Bot API, and they really don't like this. So if you use this you may get banned either quickly or within a few months.
3. Message LoggerV2  – This plugin is borderline illegal as it allows you to see messages that weren't meant for you to see as the sender deleted the message, this could in unlikely chances contain personal information that wasn't for you to see which was the reason for deletion, or could just be a grammar mistake.
Either way, this Plugin violates Discord ToS, Discord's API's, and it also violates Discord Privacy Policy. So, this plugin will get you banned 100%  from Discord as soon as Discord catches it.
4. Read All Notifications – This plugin abuses Discord API and may get you banned.
---
Plugins that won't get you banned from Discord:
1. Spotify Controls – This doesn't abuse any of Discord's built-in API's. It is safe to use for users and for Discord servers.
2. Display Large Messages – This doesn't abuse any of Discord's built-in API's etc., It works like a file viewer and is not considered harmful to either for the user or Discord server.
3. Better Image Viewer –  This plugin gives you the ability to zoom into images, save them, view Discord server icons and user avatars. So, it is also completely safe to use and it doesn't violate and discord API.
4. Show Hidden Channels – People might think this plugin could get theme banned, but this is relatively harmless, it allows access to hidden channels but lets you see the channel name. Because you are only able to view the channel names and not join/see the contents of the channels, this one is also fine and harmless.
5. Better Friends List – This is harmless too, it doesn't abuse any Discord API's etc. and just adds a few buttons and quality-of-life features.
6. Hide Channels – This only changes the CSS/Stylesheet of Discord to allow you to hide the channels list, completely harmless to both the user and Discord servers.
---
Conclusion: Discord Plugins
Discord is itself a great app, but to enhance its features you can download BetterDiscord and install plugins and themes on it to customize Discord as per your desire.
So, Hope you liked the Discord Plugins we have provided above. In case you use any plugin that you think we have missed then feel free to mention it in the comments. We would love it to add to our list.
Check out our other Discord guides :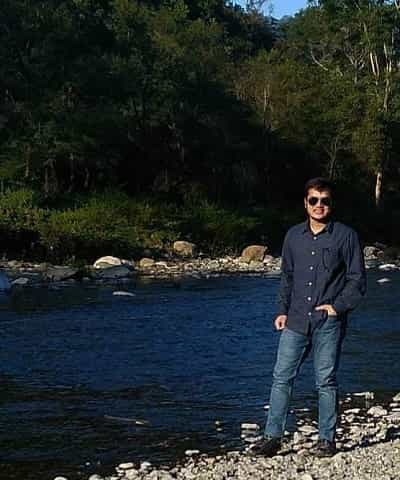 Ankit Kumar is an Engineer by profession and a blogger by passion. Over the last several years, he has written tons of articles, solving queries on Quora. He also has years of experience in investing in Cryptocurrencies, Funds, and Stocks.