BetterDiscord. Yes, that's the name of the app. True to its name, this app aims to make your Discord app even better.
Also, we can consider it as an extension to the original app instead of the mod version. As we know, the mod version has nothing to do with the original app. At times, you even have to uninstall the app to use this mod app.
But BetterDiscord is a little different. In the case of extensions or mod apks for Discord, it is one of the best.
The advantage of BetterDiscord is its plugins and themes. You can find a ton of them. There is at least one match for every search.
It includes both the BetterDiscord version and the community version. Everyone likes personalization and customizability. So, BetterDiscord delivers this in the best possible way. That being the case, here is everything that you need to know about Better Discord. Also, we will have a word on the safety of BetterDiscord. On that note, let's get started.
---
What is Discord?
In the first place, you need to have a basic idea about Discord. For those who do not know, Discord is a place to talk. It is as simple as it is. In other words, Discord lets you create a server and client-side communication. For instance, you want to have a group of your college batch mates, you can create a Discord.
One can make a server while others can join it. The best part is that the number of members is limitless.
Apart from that, you can also divide the group into different sections such as group study, project, assignments, exam solutions, and more. There can be level users depending on the rights and permissions for the server, such as creator, moderator, coach, attendees.
To explain, we took an example of the college batch. In reality, you can have a Discord server for anything. It includes gaming, software, apps, music, and a lot more. Thus, it is up to you.
If you want it, then you can make a Discord server for it. Apart from chatting, you can also send various files, documents, images, videos, etc. Not to mention, you can have a video or audio call with selected participants on the server.
---
How is BetterDiscord different from Discord?
Now that you understood Discord, here is how BetterDiscord makes it even better.
As mentioned earlier, BetterDiscord requires the Discord app on your device.
BetterDiscord standalone cannot do anything on your Windows or Mac device. But what it can help you do is install different themes and plugins.
Themes are the best way to customize your Discord homepage. It works in the same way like the themes for your Windows or Mac device or on our smartphones.
If you look across the library, there are a ton of options available. Also, the installation process is simple. You can select from the list to match your mood and liking. Plugins provide extra functionality to your Discord app.
For an analogy, you can consider plugins for BetterDiscord as add-ons for Kodi. We have covered in the latter part of this article how to install themes and plugins for BetterDiscord on Windows and Mac.
---
How to install the BetterDiscord app on Windows and Mac?
The main thing is how to install the app. As a matter of fact, the BetterDiscord app is available for Windows, Mac, and Linux.
Step 1: First, you need to download the file for your operating system from the links below.
Download Links for BetterDiscord :
---
Step 2: After you downloaded the file, open it and click on accept. It is the license agreement that you may go through.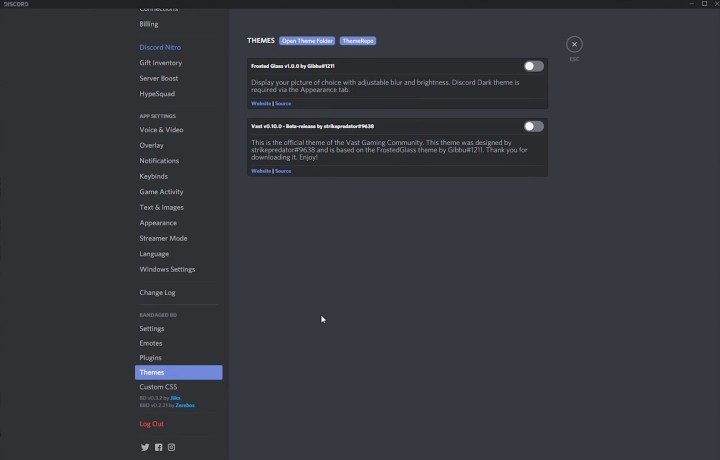 Step 3: Now,  you will see three options. These include install, repair, and uninstall. Click on install and tick the option

'Install to Stable'. 
As the name says, this option will only install the latest and stable version of BetterDiscord.
Also, make sure to uncheck other options if ticked already. Not to mention, tick the option 'Restart all Discord Instances'. 
Step 4: Finally, click on Install. With successful installation, the Discord app will open up automatically.
Step 5: Now, you can sign in to your account and use it as before.
Do note that the process is similar for Mac and Linux as well.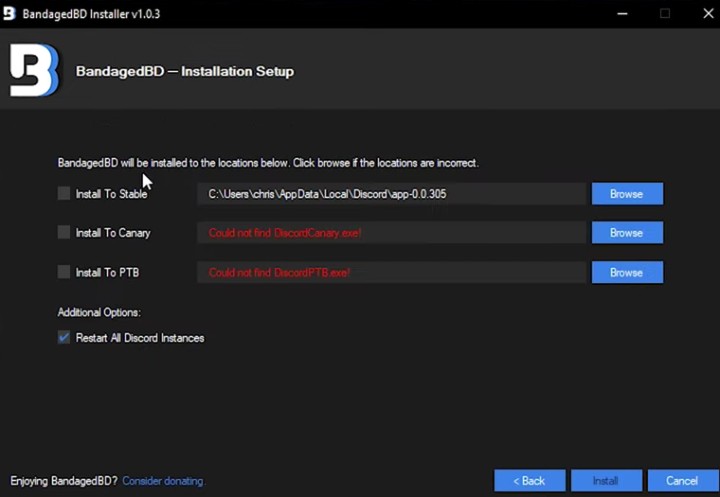 ---
Is BetterDisocrd safe to use?
Here comes the question of many users. In any case, when such a mod or better app comes into the picture, people doubt its safety.
Well, it is understood. How can we go ahead and install an app from any developer just for additional features? They do have a point.
But the answer in the case of BetterDiscord is yes. The app is 100% safe to install and use. Indeed, Discord will not harm your account if you install this app.
That being, beware of using plugins and themes not approved by the BetterDiscord community. Such themes and plugins may lead to harm, modify, or even ban your account.
---
How to install themes and plugins on the BetterDiscord app?
Step 1: First, you need to download the theme. At the time of writing this article, the themes library

 is not working.
As another option, you can check out this community themes Discord server and download any theme of your choice.
Step 2: If you observe, the themes file is in the .css extension. After you have downloaded the theme, open the Discord app.
Step 3: Now, navigate to

Settings -> Themes -> Open Themes Folder. 

This folder will open a window with all the themes files. 

Step 4: Now, Open the file location of the theme that you have downloaded earlier and drop this theme file into the Discord themes folder. And close the window.
Step 5: Finally, toggle ON the theme.
That's it. The process is similar for Windows, Mac, and Linux devices.
Additionally, you can follow the same procedure to install plugins.
The only change is that now you need to navigate through Settings -> Plugins -> Open Plugins Folder. Check these links for the plugins library and community plugins Discord server.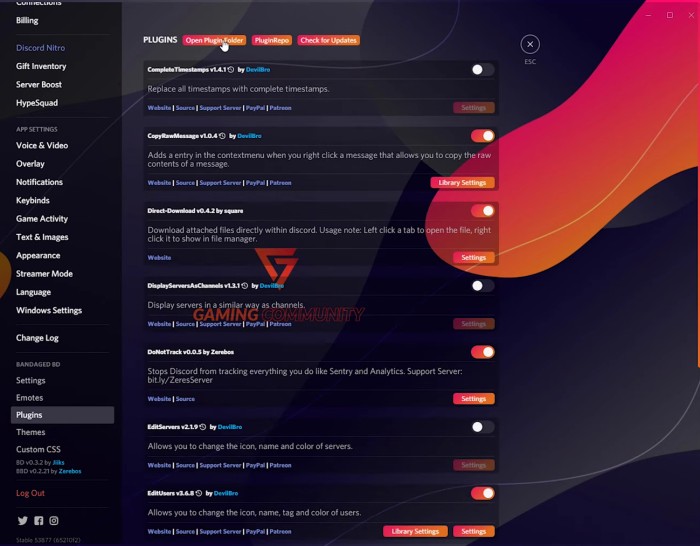 Conclusion: 
Long story short, BetterDiscord is definitely better when it comes to features, tools, plugins, and other customization options. So, make sure to download the app and install your set of themes and plugins.
Also, you can welcome your Discord friends on board with their set of theme options. On a side note, a quick shoutout to the Vast YouTube channel for the images used in this article.  Lastly, consider sharing this article with your friends and squad on the Discord server.
For More Discord Guides visit our dedicated Discord Section.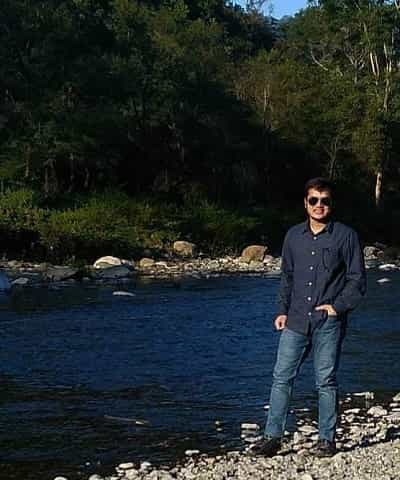 Ankit Kumar is an Engineer by profession and a blogger by passion. Over the last several years, he has written tons of articles, solving queries on Quora. He also has years of experience in investing in Cryptocurrencies, Funds, and Stocks.