Your Chime direct deposit is late because there is a technical issue, your employer hasn't processed it yet, or your direct deposit is processed on a weekend or holiday.
Are you waiting for your direct deposit to arrive in your Chime bank account?
Are your Chime direct deposits late, and you are wondering why and what you can do now?
If you are having such issues, you are at the right place. This post has discussed why your Chime direct deposit is late or delayed and what to do now.
So, let's get started.
Why is my Chime Direct Deposit Late
There can be multiple reasons why your Chime direct deposit is late, such as your employer hasn't sent it, it's a weekend or a holiday, there is a technical issue with Chime servers, or you are just getting impatient.
1. Your employer hasn't sent it
The first and most obvious reason your Chime Direct Deposit is late is that your employer or benefit provide hasn't deposited your paycheck or delayed it.
---
2. It is Weekend or National Holiday
Chime is backed up by the Bancorp Bank or Central National Bank. And most of the banks do not work on weekends and National holidays. Chime also observes all national holidays and does not deposit on weekends.
So, if your deposit was going to arrive on Friday, but it didn't arrived, then it will probably be deposited on Monday or whenever the next business day is.
Also, if it's a national holiday, your deposit will get delayed to the next working day. Below are all the National holidays of 2021 that Chime observes.

Chime Bank Holidays 2021
| | |
| --- | --- |
| Date | Holiday |
| Friday, January 1 | New Year's Day |
| Monday, January 18 | Birthday of Martin Luther King, Jr. (MLK Day) |
| Monday, February 15 | Washington's Birthday (President's Day) |
| Monday, May 31 | Memorial Day |
| Monday, July 5 | Independence Day |
| Monday, September 6 | Labor Day |
| Monday, October 11 | Indigenous Peoples' Day |
| Thursday, November 11 | Veterans Day |
| Thursday, November 25 | Thanksgiving Day |
| Friday, December 24 | Christmas Day |
---
3. There is a technical issue
If your Employer has deposited your paycheck on time, and it is not a holiday or a weekend, then it might be a technical issue from the Chime's side or with the bank with whom Chime works.
As per Chime, it doesn't hold the payment and deposit them to the accounts as soon as they arrive at Chime.
Well, your Chime direct deposit might be pending, you can easily check pending direct deposits in the Chime app and website.
---
How Long Does Chime Direct Deposit Take?
Chime does not hold any payments and deposit them all instantly as soon they are received at the Chime system. However, when your employer direct deposits your paycheck, it can take 2-3 days before it reaches Chime from the employer's bank.
So, your paycheck should arrive within 2-3 days after your benefit provider has submitted your paycheck to the bank.
---
SEE ALSO: How to check Chime balance & Chime card balance
---
What to do when your Chime Direct Deposit is Late or haven't arrived
1. Wait for a day
Sometimes when your direct deposit gets delayed or doesn't show up on time, it means it might take just a few extra days to process. Again, there can be multiple reasons why it is delayed, like there may be a holiday or bank servers are having a tough time.
Well, if your deposit has not arrived as planned, we would suggest you wait for at least 24 hours before you take any other action.
In the meantime, you can collect all your account details or other documents that you might need the next day to resolve the issue.
---
2. Contact your employer payroll
If it's been more than a day and still your deposit hasn't arrived, you can contact your payroll department or whoever cuts your check. It might be that there is a problem from their end, but avoid being accusatory.
If you have changed your account, or you are new to the company, it might also be why your deposit is late. It may take a few pay cycles for the changes to take effect.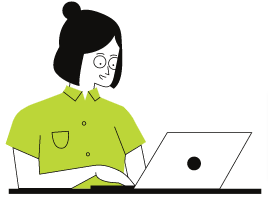 ---
3. Contact Chime
To get in touch with Chime support, you can use one of the following methods.
You can also ping them on Twitter support.
---
4. Talk to your Employer
It can be a good move to discuss the issues with your boss or manager. He/she can help you to accelerate things if it's an issue from the company.
---
SEE ALSO: Can I overdraft my Chime Card at Atm or for Gas?
---
Final Words
Chime is a renowned financial technology company that offers free mobile banking services. It is owned by The Bancorp Bank or Central National Bank and serves millions of users per month. As of February 2020, Chime had 8 million account holders.
Well, like any other service, it is prone to issues and problems like what we have discussed in this post. 
So, that's all for now; we hope after reading this post, you have got an idea why your Chime deposit was late and what you can do if it doesn't arrive.
---
Further Reading:
Is it Possible to Increase Chime Spending Limit (2021)
How to transfer money from Netspend to Chime
[Fixed] Why is my Chime card being declined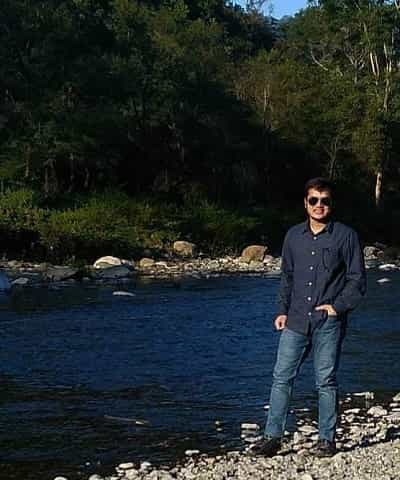 Ankit Kumar is an Engineer by profession and a blogger by passion. Over the last several years, he has written tons of articles, solving queries on Quora. He also has years of experience in investing in Cryptocurrencies, Funds, and Stocks.