Has Chase closed your bank account for suspicious activity?
Are you finding ways to open your Chase bank account again?
You will be glad to know that your search ends here. This post will discuss the steps you must follow to re-open your closed Chase account.
Before you start, you must know that this guide won't be able to help you out if you have done something wrong for real. But, you have been a victim of someone else's mistake, you will be able to get the best help from this guide.
---
[Reopen] Chase bank closed my account for suspicious activity
Banks like Chase have great responsibility when it comes to providing the best services to customers, keeping them safe from any possible frauds, and monitoring their behavior for any suspicious activity.
Chase is bound by several federal laws that require them to report any suspicious activity to the Treasury Department. These actions are taken to prevent any money laundering and terrorism.
Not every account flagged by Chase is involved in 'terrorism,' but there are many other reasons that might trigger Chase's security systems.
Money transactions associated with gambling, bad checks, crimes, and 'risky' business are generally flagged by Chase systems and are eventually close by banks.
If your account has been closed, there is nothing much that you can do. But, if your bank account is essential to you, which we really think it is, you should start by figuring out where things went wrong.
Below, we have mentioned a step-by-step guide using which you might be able to reopen your Chase account and get the ownership back again.

1. Check your bank statement
The very first thing that one should do is to check your bank statement. Here, you have to check if there is any transaction to and from your Chase bank account that you do not recognize.
Checking the bank statement on a regular basis is a great practice. This is done to monitor the transaction made or received using the same bank account.
And if you find some transaction that you do not recognize by yourself, you need to report it to your bank. It can be an issue of bank account hack, but there is nothing to worry about it; the Chase support team will help you out.
If you are very sure you have not manipulated the Chase system, haven't used it for any unethical money transfer, not withdrawing money from unknown sources, you should carefully check your bank statement. Contact the Chase support team if you find anything strange.
To check bank statement of your Chase bank account, you can follow the quick guide below –
Step 1 – Open Chase app and log in with your details.
Step 2 – Now, select the more options or menu icon. There you will see a lot of options, select "Account management" to continue.
Step 3 – In the 'Account management,' select the options – "Paperless" to proceed with the step.
Step 4 – Select the "See statements" option to check bank statement of your Chase account easily.
Now that you have checked your Chase account bank statement and couldn't find anything strange, proceed with the next step.
---
ALSO READ: (5 Reasons) Chase closed my credit card
---
2. Contact the joint account holder
The majority of accounts that are closed by Chase are joint accounts. Sometimes, your partner, with whom you are running the joint account, could have done something that is considered suspicious by the Chase security systems.
And now, as a co-owner of the bank account, it is your responsibility to contact your partner and enquire about the activities that might have triggered the Chase security systems.
To give you an idea, if an account's co-owner used the bank account for money transactions for online gambling, recreational marijuana, fireworks, ammunition, or any unethical activities, Chase will close the bank account right away.
Sometimes, activities like payday lending and check cashing also raise the red flag on an account. And if your account is found suspicious because it is related to a business considered highly risky, your account will be closed by Chase.
Only after confirming that co-owner of the account didn't use it for unethical activities should you move forward.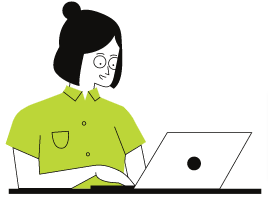 ---
3. Contact your bank
As we mentioned previously, you need to be very sure that you, or the person with whom you have the Chase joint account, are not using Chase bank services for anything illegal and unsafe as far as Chase's terms of usage are concerned.
If you have checked your bank statement and you see nothing wrong there, we suggest you contact the Chase support team for further assistance.
Well, we hate to break it to you, but the probability of re-opening the already closed account is pretty low. But, if you haven't done anything wrong, you should try your best to get back the ownership.
You simply need to contact the support team and show them that all of your transactions are ethical and legitimate. And if Chase can understand your situation and if you are a victim of fraud or account hack, there are chances of getting back the account ownership.
To contact Chase, you can call at customer service: 1-800-935-9935
If you cannot get the required help, you can also reach out to your near Chase branch. We suggest going to the Chase branch and asking for assistance.
---
READ NOW: (5 Reasons) Why Can't I Open a Chase Account Online
---
4. Get Legal Advice
There is nothing to worry about if you haven't done anything wrong. And in this case, the bank should have helped you without any issues.
But what happens if you still cannot get the ownership of your bank account back?
Well, the only thing that can be done now is to get legal advice. You must dispute the details with ChexSystems. You are required to share details with ChexSystems because when your account is closed, it is filed as Reported Information to ChexSystems.
And if you cannot get your report evaluation right, there are chances that your other accounts can take the hit as well. And the worse part is, you will find it very hard to open a bank account anywhere else.
---
5. Get remaining funds from closed account
If did not involve in any suspicious activity, there are high chances you will get your account ownership back even if it was closed earlier.
But, just in case, if things do not go as intended, you will get back the remaining funds if your account is closed permanently.
Chase or any bank does not hold your funds even if they permanently decide to close the account. You will be getting the remaining amount back. Chase will send the check to your mailing address.
---
Chase closed my account when will I get my money
Chase will send the check to the mailing address, and you will get your money in a week. And then you are free to cash your check anywhere.
Chase takes around 5 to 7 days to send the check to your mailing address. The address mentioned in your Chase account will be considered to mail the check. And right after, you can cash the check.
---
Final Words
And that's it ladies and gentlemen.
Hope this quick guide helped you out in figuring the things that might have gone wrong.
We have tried our best to make this guide easy to understand, but if you still have any queries, you can let us know in the comments section below.
---
Further Reading:
[6 Reasons] Why did Chase put a hold on my Check
[Fix] Chase coverage not working for debit card
How to add Chase card to Digital Wallet without card
How to fix Chase digital wallet not working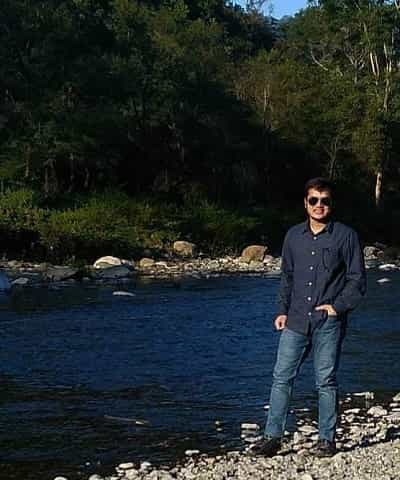 Ankit Kumar is an Engineer by profession and a blogger by passion. Over the last several years, he has written tons of articles, solving queries on Quora. He also has years of experience in investing in Cryptocurrencies, Funds, and Stocks.