What is the Chase debit card spending limit and daily ATM withdrawal limit? How to change Chase debit card spending limit? When does the Chase ATM withdrawal reset? What is the Chase international withdrawal limit?
JPMorgan Chase Bank is an American multinational banking and financial company. Like all banks, you will be provided with a debit card when you sign up for their account. Credits cards though, will only be available if you apply for it. And both of these cards have a limit on how much you can spend daily, monthly or yearly.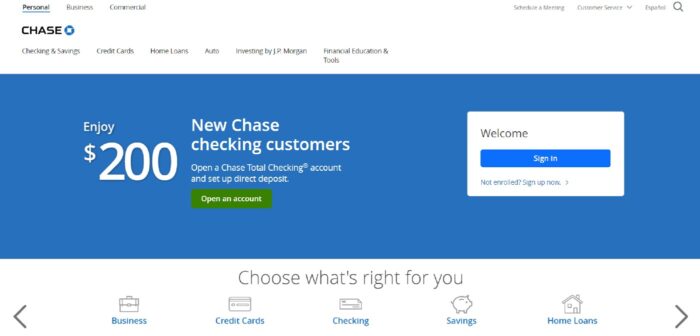 This article sheds light on some frequently asked questions related to the spending and withdrawal limits of the Chase Debit card.
---
Chase debit card spending limit
Short Answer: $3000 is the purchase and spending limit for a chase debit card (daily).
When you purchase or spend $3000 one day, you will not be able to spend more than that on that particular day. You might be wondering why such kind of limits exist for your own debit card, for your own money.
This is done in case your debit card is lost or someone has stolen it, they will not be able to purchase any highly-priced items. If such attempts are made, the debit card and your account will be locked due to suspicious activity.
For example, you have spent until the limit to purchase something online using your debit card. If you are planning to purchase something again in a store or online again, your payment will most definitely be declined.
If you need to make purchases that cross your withdrawal limit, try to apply for a Chase credit card. Make sure that you have got a good credit score before applying for a credit card and pay your dues on time. So that your credit history will be good.
---
Chase daily ATM withdraw limit
Short Answer: Chase daily ATM withdrawal limit is the same as the spending limit, $3000.
Keep in mind that these limits are set based on the type of branch you withdraw from and the account you possess.
Let us say you have a basic debit card, you can withdraw $3000 from your branch's ATM. But if you try to withdraw money from Chase ATM outside of your branch, you can only get $1000 per day. And finally if you try to withdraw from ATMs that are not Chase, then you can only withdraw $500.
If you have premium cards such as Private Client, your withdrawal limit will be increased to $2000 for ATMs not related with Chase.
---
How to change Chase debit card spending limit
Short Answer: To change your Chase debit card spending limit, contact your bank and request them to increase or decrease the limit depending on your necessity.
As you now know, every debit card has a spending and withdrawal limit. Depending on the card and area, your spending limits vary. Contact your bank and specify the reason you need your limit to be increased.
You can contact your branch and ask them to increase the limit for just a day or for a couple of days, depending on your necessity. Also you can request a permanent increase in the spending limit if you think you are going to indulge in some purchasing everyday.
Once you ask for an increase in the limit for one day, you can only spend some additional dollars. This will not affect your daily withdrawal limit, it will only change for one day.
If you want to decrease your spending limit, that can also be done. Let us say you have opened an account for your kid and want to control his purchases. You can set the limits lower than what is normally given to all debit card holders.
Increasing rapport with your local branch will improve your chances of getting approved for increasing or decreasing limits. Also being a good customer of the bank will also boost your application.
---
When does the Chase ATM withdraw limit reset?
Short Answer: The withdraw limits reset every day at midnight Eastern Standard Time (EST).
Every 24 hours, the withdrawal limits for debit cards are reset. So any purchases you want to make that are larger than your debit card limit, you need to do in consecutive days. Or you can ask them to increase the daily withdrawal limits.
So if you try and withdraw more than the limit for your card and that particular ATM, your withdrawal will be declined even if you have sufficient funds in your account.
---
What is the Chase International withdrawal limit?
Short Answer: The Chase International withdrawal  limit is same as the withdrawal limit for local U.S withdrawals.
Chase has not set any different rules and limits for international transactions. Same as local U.S withdrawals, premium account holders can withdraw a tad bit more than the regular account holders.
International withdrawal limits might be the same, but you will have to pay some extra charges or fees for their service outside of the U.S for every withdrawal. Although, you might not be charged if it is your first International withdrawal.
---
FAQs
Q1. Are there limits on the withdrawal you can do in branch with a teller?
No. There are no limits if you withdraw from a bank teller.
As previously stated in the article, withdrawal limits are only set to prevent fraudulent or suspicious activity. But since you are going to present in-person, in front of the teller, they know your identity and can give you the amount you desire from your account.
Q2. Will I be asked to pay service charges for international online payments?
Yes. Any international payments will have service charges.
As you probably know, domestic service charges and international service charges are things to be noted down. Let us say you are trying to order something from abroad, you will pay for that commodity but you will also pay for some shipping charges and some other taxes. These taxes will include some international service charges.
---
Final Words
Chase Bank has daily limits on your purchases or spending and withdrawals. Also, these depend on your account type, card type and location of spending and withdrawal too. So, be informed and use your debit card wisely.
I hope this article has given you some insight into the pressing questions about the limits and limitations of Chase Bank.
Hope this helps. That's all folks.
---
Further Reading:
[5 Ways] How to order checks from Chase app
Chase Zelle not working (Reasons & Solutions)
[6 Ways to Fix] Chase mobile app not compatible with device
[Fixed] Chase App Features Temporarily Limited
(Reasons + Fix) Chase locked my account to protect it from suspicious activity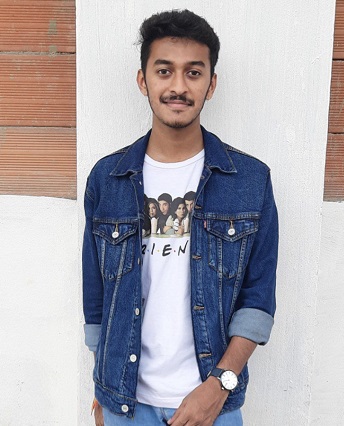 Sri Sahith is passionate and writes his articles by ensuring attention to detail. During his graduation study, he has taken elective subjects like Business Economics and Financial Analysis. These gave him the interest, knowledge and passion to write articles related to Finance-Tech. Also, he loves to read books and talk about them as long as possible.