Better Discord for Android: In this article, we will be talking about how you can use Better Discord on your Android Mobile.
As you might know, BetterDiscord is a modified Discord app with better and more features. It is only available for PC. But there are millions of people, like you and us, who use Discord on their mobiles and want to upgrade to BetterDiscord to get extra features.
BetterDiscord apk is not available for mobile, but another modded version of Discord known as Bluecord is available for Android smartphones.
So, today we will discuss how you can download and use Better Discord (Bluecord) on your Android mobiles.
We will also be talking about the safety of the app.
So let's get started.
Discord :
Discord is a free instant messaging app. Users on the platform can communicate via voice calls, video calls, and text messaging.
You can also share media and files in private channels or in different communities called 'Servers.'
Discord is available to download for almost any platform such as Windows, macOS, Android, iOS, iPad OS, Linux, and web browsers.
In Discord, you can set up bots to perform certain tasks. If you want to install your first bot in Discord, you can check out our guide to create a Welcome channel in Discord. Make sure to enable developer options in Discord first.
---
What is Better Discord?
Better Discord is a modified version of Discord. As the name suggests, BetterDiscord is better than Discord as it adds extra features and more customizable options to the original Discord application.
BetterDiscord comes with dozens of features that aren't available in Discord. It comes with different emotes and emojis.
Using Better-Discord, you can install different themes and change the look of your Discord app. You can even make Discord Transparent.
You can also install plugins on Discord from the library of hundreds of plugins available in the community to perform different tasks.
If you are a user of BetterDiscord PC, then check our best plugins of Discord from the link given below.
---
Related:Discord Plugins: 20 Best BetterDiscord Plugins 
---
BetterDiscord for Android Mobile: Bluecord Mod Discord Mobile
As aforementioned, BetterDiscord mod is not available for Android devices, but another app known as Bluecord comes with many features to customize your Discord on mobile.
What is Bluecord?
Bluecord is an Android-only mod Apk of Discord that brings many new custom features/mods to your Discord Android app.
As per the developer, Bluecord is written in Java / Smali (android bytecode).
Tools like Android Studio, IntelliJ, Notepad++, ADB, and GrepWin were used to develop the app.
There are thousands of people who use Bluecord on their smartphones.
Well, iPhone users will not be able to use this BetterDiscord mod (aka Bluecord) because iOS doesn't allow installing external apks on the devices.
---
BetterDiscord (BlueCord) Mobile features :
Bluecord comes with dozens of features that aren't available in the original Discord app.
Using the BetterDiscord Mobile (Bluecord), you can set custom backgrounds on your chat.
You can choose different font styles and change their size and color as per your desire.
Using Bluecord, you can even use custom emoji in Discord without having a Nitro subscription.
You can hide the blocked messages, check out the usernames of others and their nicknames and whatnot.
Below are all the features of the Bluecord :
Theme
Choose Chat Background Image: This allows you to set custom chat background images in your chats.
Custom Font: Set the font inside the conversation screen
Square Pictures: If enabled, guild and profile icons will be squares
Marquee Names: If enabled, channel names and usernames will scroll if they are too long to display
High-Quality Icons: If enabled, guild and profile icons will appear in higher quality (do not use on low-end phones)
Remove Animated Icons: If enabled, guild and profile icons will no longer animate
Remove Nitro Gift Button: If enabled, it will remove the Nitro Gift button from the message area
Remove Call Button: If enabled, it will remove the voice and video call options to prevent accidental outgoing
Colors
Text Color Mode: This allows you to customize text colors for messages.
Incoming Text Color: Select the message text color representing other people.
Outgoing Text Color: Select the color of your message text.
Deleted Message Color: Select the color of deleted messages (Note that Anti Message Delete must be enabled).
Custom Message Name Colors: If enabled, the name color of the message author can be customized.
Incoming Name Color: Select the name color representing other people.
Outgoing Name Color: Select the name color of your message.
Rainbow Colors: This allows you to animate text and typing box colors. NOTE: This will override your other color settings if enabled.
Chat
Anti Message Delete: Deleted messages will stay in your chat log until you switch chats or refresh the app. Logged messages are saved to storage/Bluecord/Deleted Messages.
Anti Message Edit: Edited messages will stay in your chat log until you switch chats or refresh the app. Edited messages are saved to storage/Bluecord/Edited Messages.
Anti Reaction Delete: When someone else removes a message reaction, their reaction will stay visible.
Disable Typing: Others will not see you typing. Discord can possibly detect this, use at your own risk!
Show Account Age: Shows account creation time when viewing any profile. Note: for exact creation time, you can use the "Timestamp Format" option below to customize it.
Hide Blocked Messages : Blocked messages will be completely hidden.
Show Username: The senders' username and tag will be shown next to their nickname if they have set one in the server.
Media Spoilers: Media you send will automatically be turned into spoilers.
Always Show Embed Links: Always show the URL link on messages with embeds
Always Disable Reply Mentions: When enabled, the mention option when replying to another message is always off by default.
Reveal Hidden Channels: Hidden channels in guilds will be shown with the name and include "(HIDDEN)" NOTE: YOU CANNOT, AND NEVER WILL BE ABLE TO READ OR SEND MESSAGES IN HIDDEN CHANNELS!
Reveal Spoiler Messages: Messages containing spoilers will automatically be revealed (including spoilers you send)
Exact Timestamps: Shows exact date and time on every message.
Timestamp Format: Choose what format to display timestamps in.
---
How to use themes in Discord on Mobile
Using the BetterDiscord for Mobile, you can apply custom chat background in the Discord app.
Follow the steps below to set themes in Discord Mobile:
Step 1: First, download the Bluecord Apk on your Android smartphone from the links given below.
Download Bluecord (Modded Discord)
Download Latest APK 2023 (Direct)
Step 2: Now, you have to install the Bluecord apk as you would normally do for any other app.
Note: Make sure to allow "install apps from unknown sources" in the settings of your Android phone.
Step 3: Once, you have installed the Bluecord, open it. Now, Bluecord will check automatically if any new updates are available or not. If it finds an update, just download it.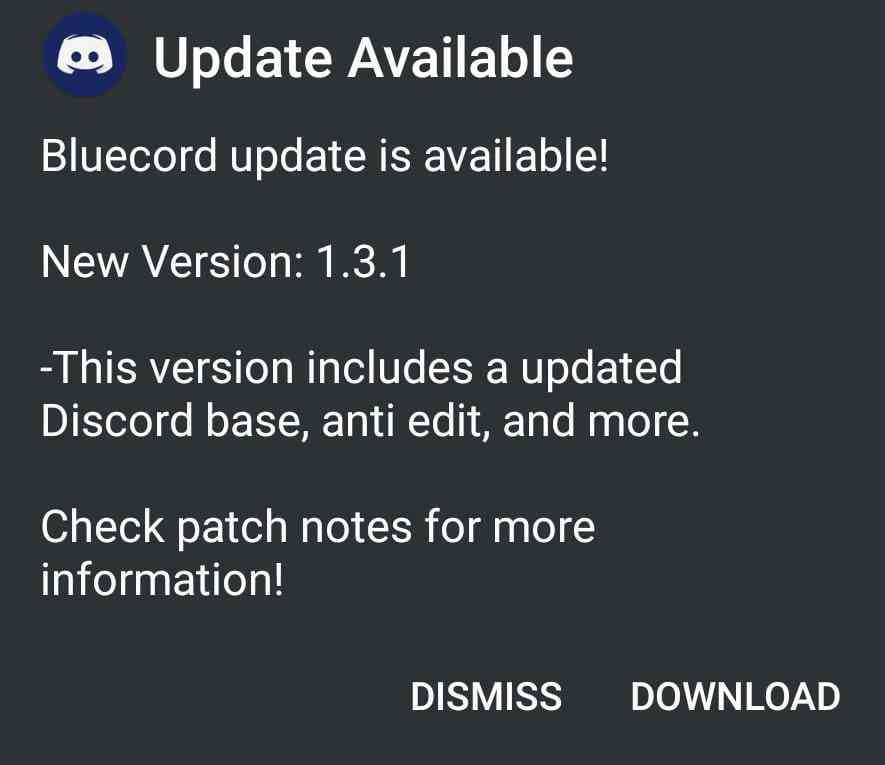 Step 4: Now, sign in to Bluecord app using your Discord details. You can also log in with Token or you can register a new account.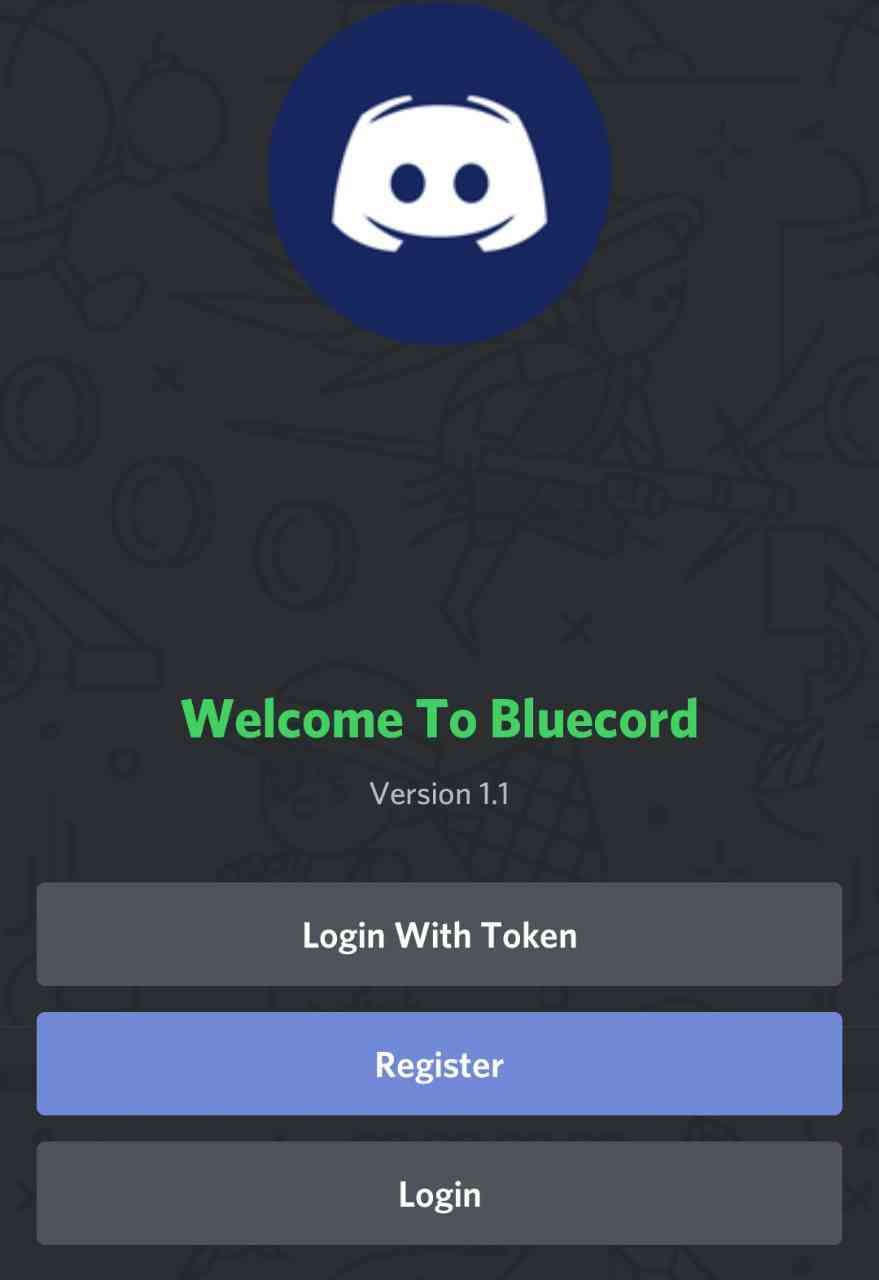 Note: You can also use the original Discord app along with the Bluecord Discord Mod on your mobile.
Step 5: Once you are signed in. Click on your profile icon present in the bottom left corner of the display.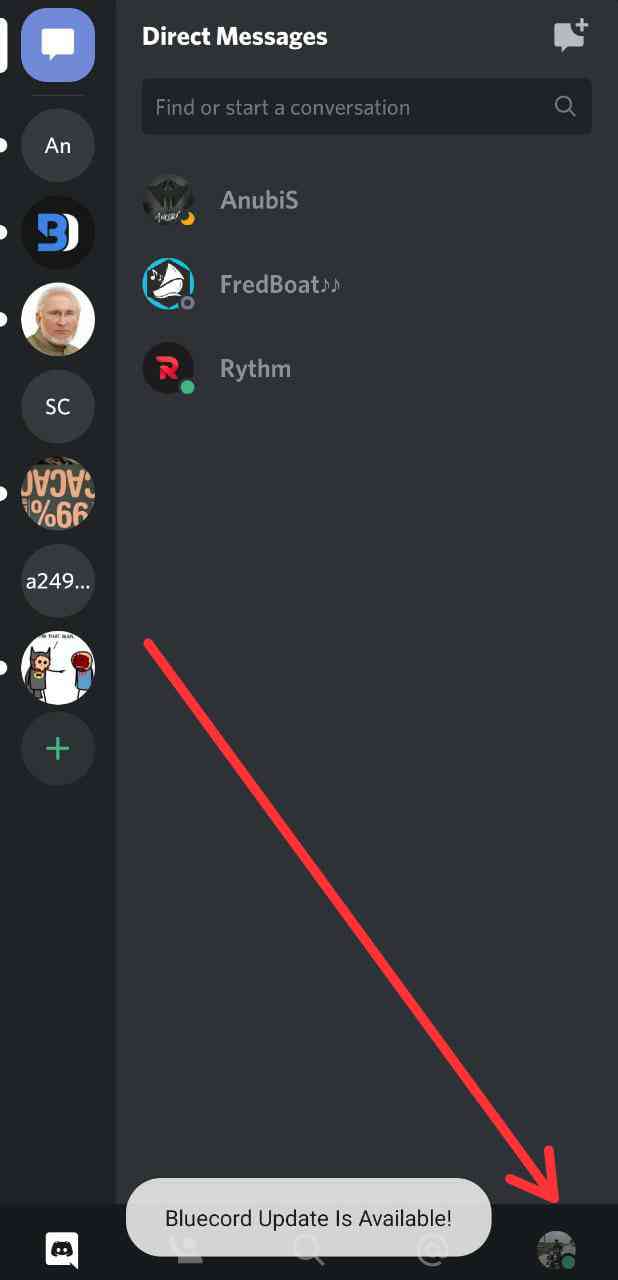 Step 6: Now, click on the "Blue Mods" under user settings.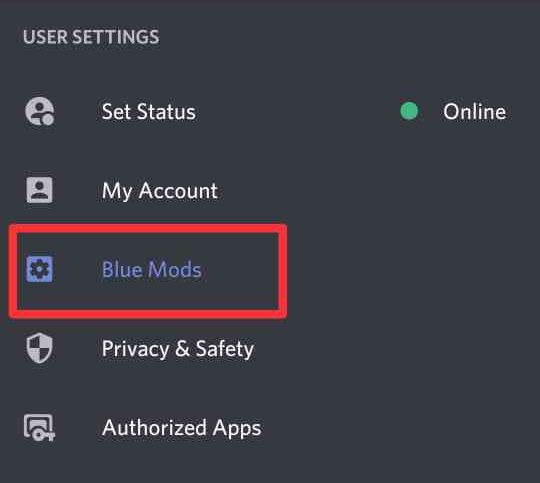 Step 7: Here, you will see two options, one is "Chat" and the other one is 'Theme'. To use the custom background images in your Discord, you have to choose "Theme".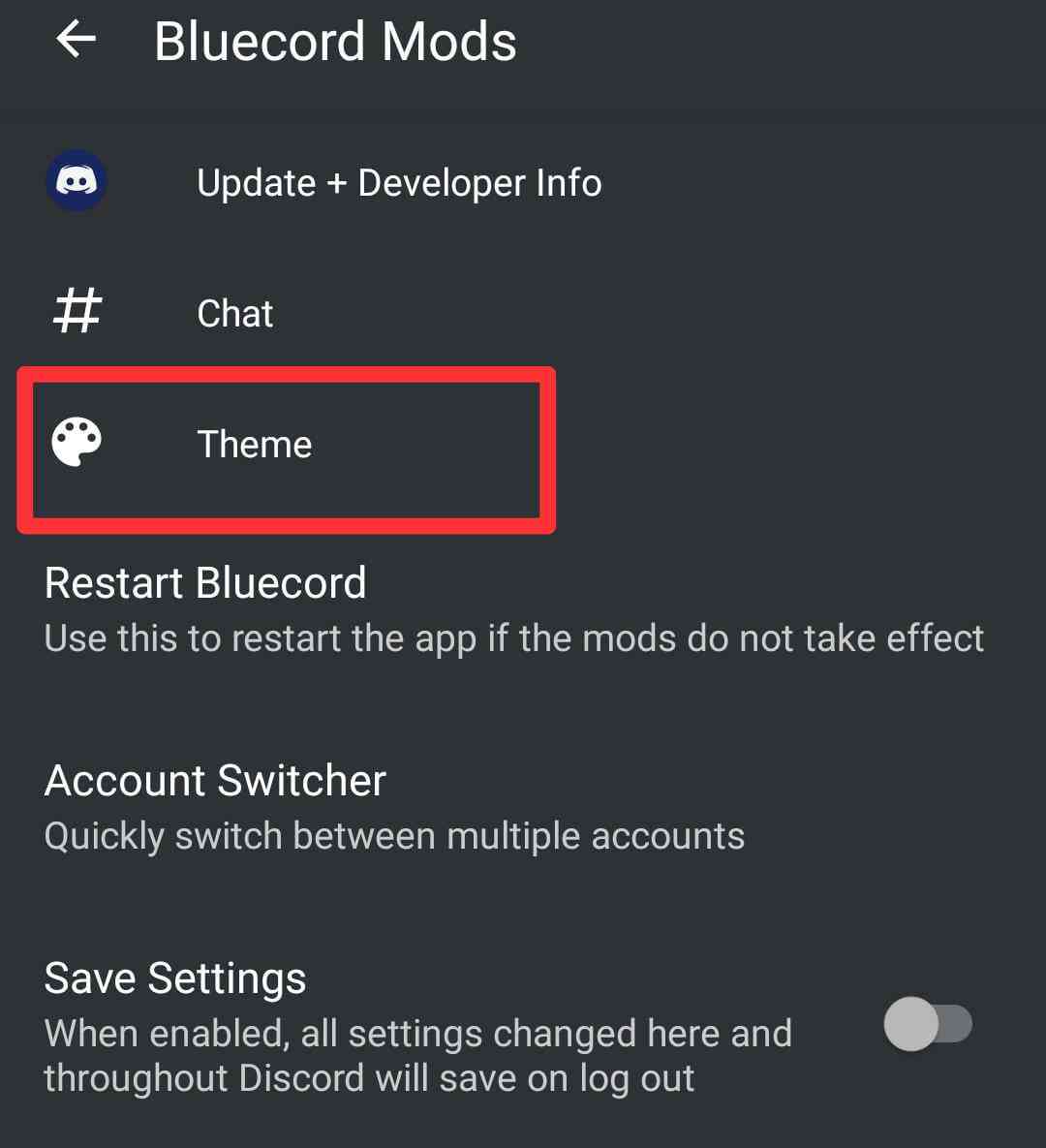 Step 8: Now, Enable the Custom Background option and click on "Choose Chat Background image."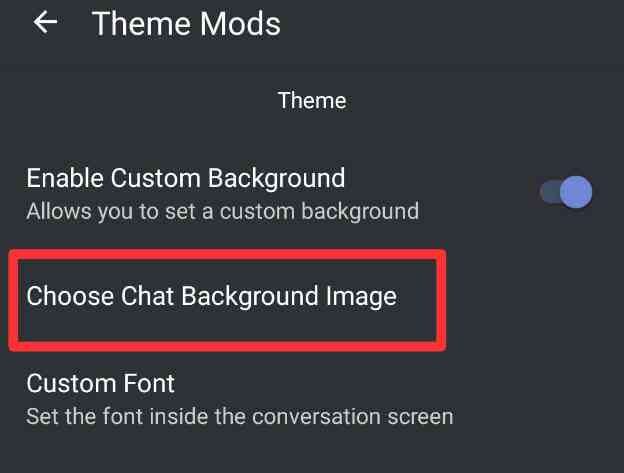 Step 9: Here you choose any image from your gallery that you want to apply as a background image on your Discord chats.
So, that's all folks, this is how you can apply custom background n your Discord using your mobile phone via the Bluecord app.
---
How to use custom Emoji without Nitro in Discord Mobile :
Step 1: First of all, Install Bluecord using the steps mentioned above and sign in to the app.
Step 2: Now, click on your profile icon and choose "Blue Mods" in the next menu.
Step 3: Here choose "Chat" option.
Step 4: Now click on Emote Mode and Choose Nitro Spoof.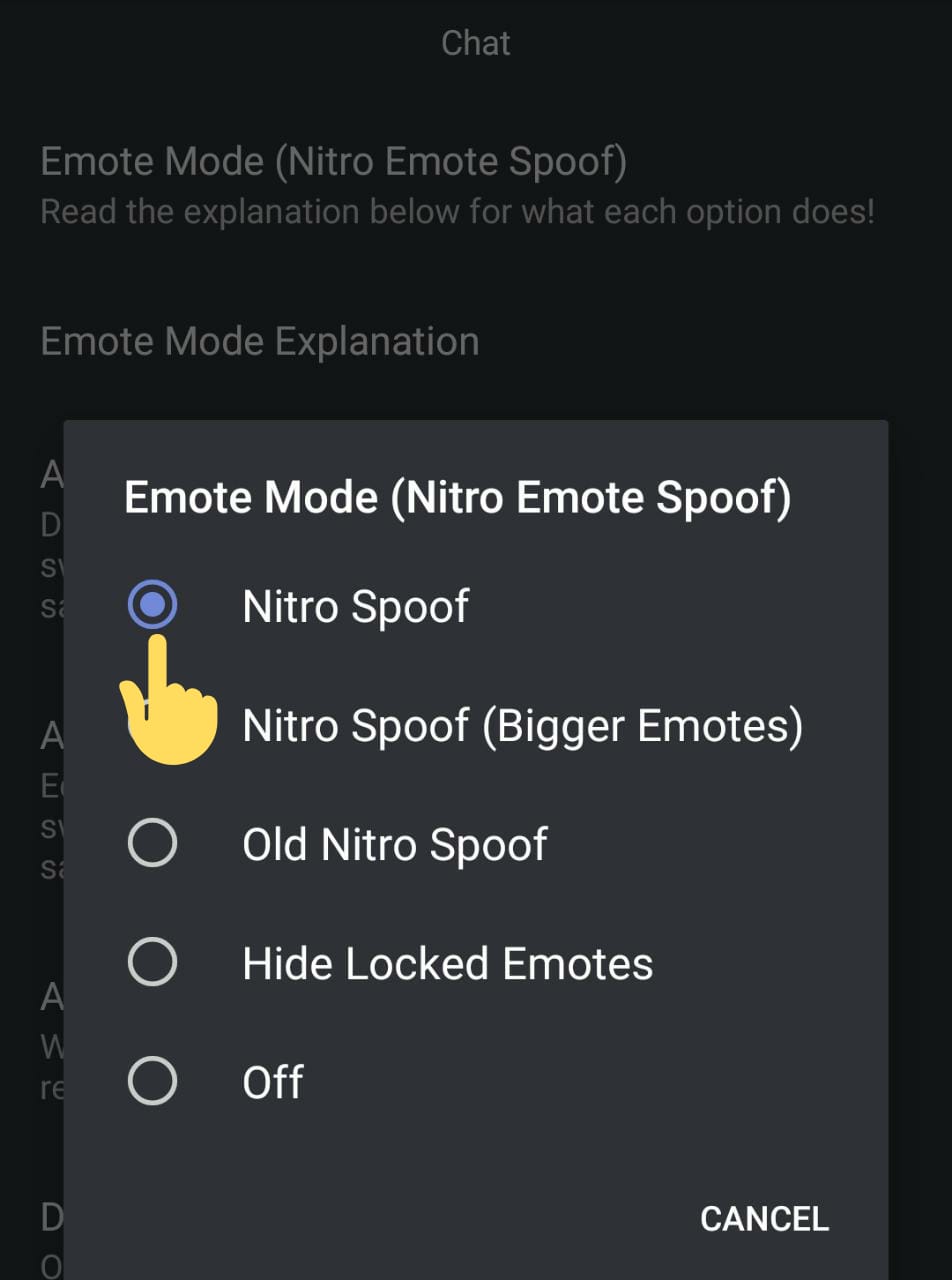 Nitro Spoof - Turns the emotes into PNG and GIF urls, which every client can see. Doesn't work well with sending multiple emotes in the same message, but it's the best we've got.

Nitro Spoof (Big) same as above but the emote size is 64px instead of 40px

Old Nitro Spoof - Encodes the emotes into a format that only other Bluecord and Cut The Cord users can see. All other users *CANNOT* see the emotes!

Hide Locked Emotes - All emotes you don't have will not be shown as an option when choosing emotes to send or react with

Off - Behaves as normal Discord does. Leave this option selected if you own Nitro.

NOTE: You cannot use spoofed emotes to add new reactions, it will result in an error.
Step 5: You can now go to the your chats and when you click on emoji icon, you can see the custom emoji are enabled and you can send them your friends.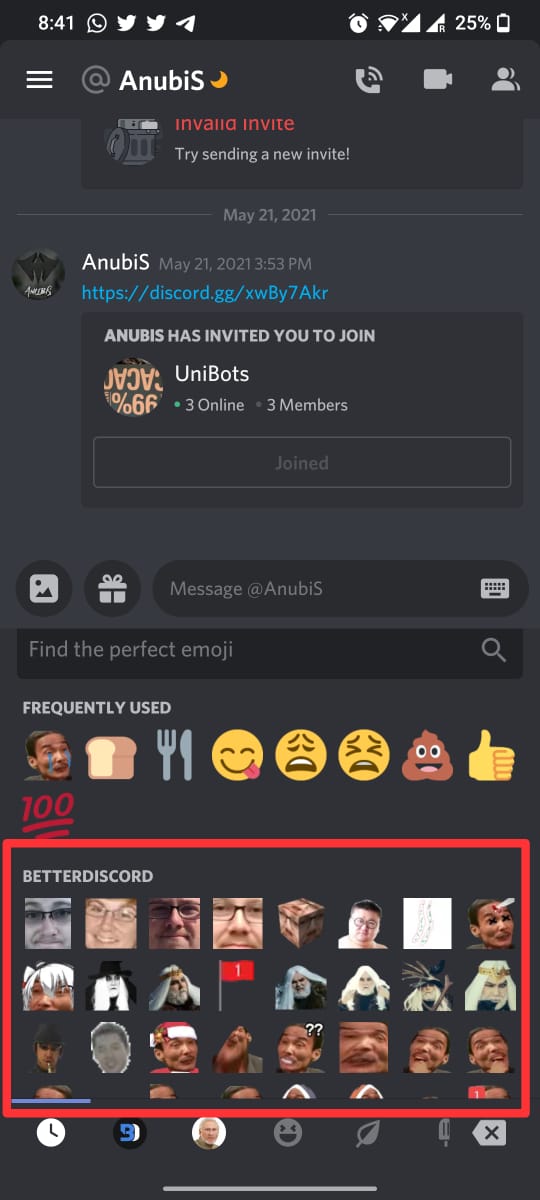 So, that's all how you can use Bluecord Disocrd mobile to send custom emoji with Nitro.
---
Is Bluecord Safe?
Much like any other Discord mod, it is against TOS (Terms of Service). Discord, however, does not really go after people who use them. They only really start to care if it's a self botting tool or abuses API calls, and Bluecord doesn't include any of them. So, it's 100% safe to use.
The best practice is to not share screenshots of it with people you don't know or brag to a server or discord staff about how you can see their deleted messages.
Common sense is required here. Don't make it your mission to tell the world about how you're using it, and you'll have no issues.
Bluecord on VirusTotal complains about a debug signature
Unfortunately, re-signing the app is required to modify it, which causes a false positive.
A signature is not coded, though, so it's not malicious at all.
Join Bluecord official Discord server:
You can click this link or check it out in the Blue Mods -> Update + Developer Info tab to join the official Bluecord discord server.
---
Conclusion: Better Discord Android Mobile
Better Discord is a modified version of Discord with more customization features and tons of other options. Well, it is only available for PC, but people want it on their smartphones as well.
So, there comes a Discord Mod called Bluecord which doesn't sport as many features as BetterDiscord, but yes, it gets the job done. It features tons of themes and customizations options including dozens of other chat features. Also, it is completely safe to use.
So, that's all folks for BetterDiscord for Mobile aka Bluecord Discord mod Apk. Hope you liked the guide and were able to install Bluecord on your Android smartphone and were able to apply custom chat background on Discord Mobile App.
---
Further Reading:
Discord Emotes Download: [3 Simple Steps]
Discord Hide Game Activity on PC & Mobile
How to get Someone's Discord ID, Copy Message ID & Find Server ID
How to use animated emojis on Discord without Nitro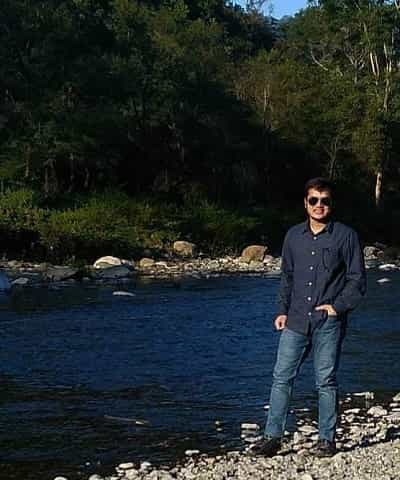 Ankit Kumar is an Engineer by profession and a blogger by passion. Over the last several years, he has written tons of articles, solving queries on Quora. He also has years of experience in investing in Cryptocurrencies, Funds, and Stocks.