Is Zelle not working for you?
Are you having issues with the Zelle service on your Wells Fargo banking app?
Are you getting an error, "This service is temporarily unavailable. Please try again later". On Zelle?
If you are experiencing such issues with Zelle on your mobile banking app, you have landed on the right page. This post explains why you are getting the error this service is temporarily unavailable on Zelle and what you can do to fix it.
So, let's get started.
First of all, don't fret if you're having such issues with Zelle, as you are not alone who is getting this error. There are many like you.
Note: The below-mentioned reasons and solutions are valid for all banking apps that work with Zelle, such as Wells Fargo, PNC, Bank of America, Chase, BB&T, Capital One, etc.
---
Why am I getting Zelle Service Temporarily Unavailable error
Zelle shows 'This service is temporarily unavailable' because there are internet connection issues, or there could be issues from the company's end. So, if bank's or Zelle's server are down, you will see the temporarily unavailable error.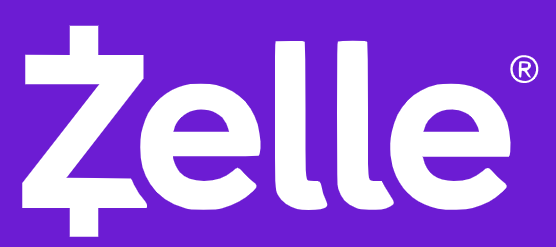 ---
[Fix] Zelle service temporarily unavailable Wells Fargo, PNC, etc
1. Troubleshoot your Internet connection
The first and the most basic step you need to perform is to test your internet connection. If your internet connection is not working fine or having issues, you may get the service unavailable error with Zelle.
If you are subscribed to high-speed internet, it doesn't mean you will always have high-speed internet. In contrast, the internet speed delivered may vary depending on the weather, the number of users and other factors.
So, it is highly recommended to perform an internet speed test. You can perform the test on Fast.com or speed test by OoKla.
Switch from Wi-Fi to Mobile data:
If you are using your Wi-Fi, and it's not working fine or having issues while you are using Zelle, you can try to switch your internet to your Mobile data.
On the other hand, if you were already using your mobile data, connect it to Wi-Fi and try using the Zelle again.
Note: Be safe or do not connect to any free public Wi-Fi while using the Zelle or any other payment app for privacy and security reasons.
---
2. Disable your VPN
If you are using a VPN (Virtual private network) then it can also cause issues with Zelle or any other banking service.
A VPN service hide your identity and disguises your location, and the banking app and service need to know your locations and identity to securely transfer your money.
So, if you're having an active VPN, disbale it and then try using the Zelle on your mobile banking app. It should work now, if not follow the other methods below.
---
3. Check Zelle server status
If you are getting the error "This service is temporarily unavailable. Please try again later" on Zelle, chances are high that the servers of the Zelle are currently down or having issues.
So, before you move on, it's better to know whether the issue lies on the client-side or the servers side.
If the problem lies on the server-side, there isn't much you can do on your end. In that case, the only way left would be to either wait till the issue gets resolved or report it via Zelle and your bank's support channels.
That being said, there are a few services online that will help you check the server status of Zelle for free.
We would recommend checking Downdetector's page for Zelle. Here, you can check the live map and comments section to see if other users in your area are reporting similar issues.
---
4. Check your bank server status
Similarly, if the servers of the Zelle are fine, it might be the servers of your bank are having issues.
You can search online to check the server status of your bank.
---
5. Update your Bank's mobile banking app
Mobile users encountering issues when accessing the Zelle App, need to check for pending app updates. Perhaps, there's an app bug affecting the Zelle or your bank's app and resulting in not loading up or generally working properly.
Thus, with the latest updates being installed on your device, you can be sure the Zelle or your bank's mobile banking app is running its latest version along with the most up-to-date bug fixes.
That being said, follow the steps below to update the Zelle App on your smartphone.
Open Google Play Store on Android devices or App Store on iOS devices.
From there, search and locate your Bank's App or Zelle App.
Now, check if there are updates available, the Update button will be visible.
Finally, tap the Update button if available.
Once you have updated the app, you would like to restart your device and open the Zelle App or your bank's app freshly. Now it should load and work properly; if not, follow other solutions below.
---
6. Contact Zelle support
If you have tried everything and nothing is working for you, and still you are getting the same error on Zelle, then the only way left is to contact Zelle support.
Explain to them your issues, and they should be able to help you.
---
7. Contact your Bank
Lastly, if Zelle support isn't available or cannot help you out, you can reach out to your bank's support.
---
MUST SEE: Zelle Not Working: Here are 6 Ways to Fix it
---
FAQs
1. Why is Zelle temporarily unavailable?
Zelle is temporarily unavailable because there are issues with Zelle's or bank's server, or there could be issues with user's internet connection.
---
Final Words
Zelle is a United States–based digital payments network owned by Early Warning Services, LLC, a private financial services company owned by the banks Bank of America, BB&T, Capital One, JPMorgan Chase, PNC Bank, U.S. Bank and Wells Fargo.
Zelle is a payment network or gateway that allow user to send and receive money directly to their bank accounts. Zelle is integrated inside over a thousand banks in US. The best part of sending money through Zelle is that money there is no middle man in-between, the money goes directly in the bank account of users.
Like any other service or app, Zelle is prone to issues and problems like what we discussed in the post today. Whatever be the case, there are always a few things you can try out on your end to fix the problems, hence making sure that the issues aren't from your end.
So that all for now guys. We hope you were able to know why you are getting the error Zelle this service temporarily unavailable and what you can do to fix it after reading this post.
For more post like this, you can visit our Zelle section, or follow a few related posts from below.
---
Further Reading:
Fix: Zelle payment processing (With Reasons)
(9 ways) Fix Zelle Not Sending Verification Code
Why is my Zelle Account Suspended (5 Reasons)
Why did my Zelle payment fail? What happens next?
[Fix] Zelle payment not showing up (8 Reasons)
Why is my Zelle payment pending [Fix Guide]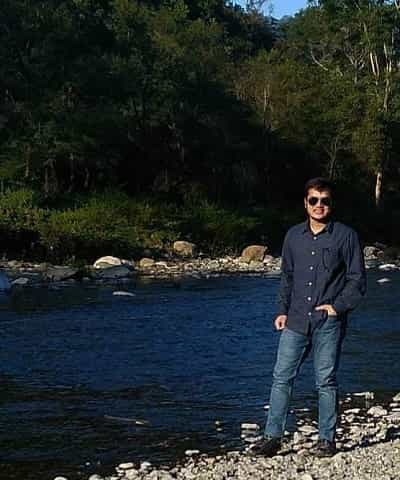 Ankit Kumar is an Engineer by profession and a blogger by passion. Over the last several years, he has written tons of articles, solving queries on Quora. He also has years of experience in investing in Cryptocurrencies, Funds, and Stocks.