Is your Zelle app not working?
Are you getting Zelle 'uh oh there was a problem' error?
Are you finding it hard to use Zelle on your bank app? Or Zelle says no internet connection?
If you cannot use Zelle and having issues with Zelle like the app crashing, or payment not processing, and are finding solutions, you are at the right web page.
In this post, we have explained why Zelle is not working on your device.
You should note that the reasons and fixes provided in this post are relevant to banking apps by Chase, Wells Fargo, Bank of America, Capital One, PNC, etc.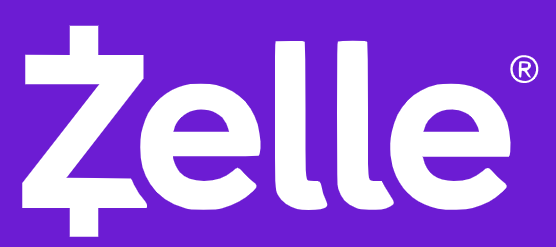 ---
About Zelle –
Zelle is the simplest way to send money to someone in the US. To transfer money to someone using Zelle, you don't even require their bank account details. Money can be sent using just a phone number or email.
Unlike the Cash App or Venmo, Zelle doesn't hold money. Transferred funds go directly into the bank account.
The best part of using Zelle is that you don't even require to install the Zelle App separately, as most of the bank's apps house all Zelle features inside their apps.
Zelle is really one of the easiest, fastest, and safest money transfer services.
But sometimes you might face issues while using the app, logging into your account, or while transferring money.
Whatever the case, below, we have listed all the potential reasons why Zelle is not working for you.
We have also provided a few methods that you can perform to fix issues with Zelle.
So, let's get started.
---
Why is Zelle not working
Zelle is not working due to several reasons such as no internet connection, you are using a VPN, you are using an outdated version of the App, servers of Zelle are down, servers of your bank are down, the input recipient's email is invalid or your Zelle account has been blocked.
Let us check out each reason in detail.
1. No Internet Connection
The most common reason why Zelle is not working is your internet connection is not working or is not stable.
You can check your internet speed on the speed test by Ookla here.
So, before doing anything else, make sure your internet is working fine. You can try switching your internet from your Wi-Fi to mobile data and vice-versa.
---
2. Zelle/ Bank App Outdated
Another reason Zelle is not working for you or with your bank app is that you are using an outdated version of the app.
If you are using the standalone Zelle app, you can check if there is any update available for it or not by going to the App Store on iOS devices and to the Play Store on Android devices.
If you are using Zelle through your bank app, then it might be that your bank app is also not updated.
Banking and money-transferring apps get new updates frequently due to security reasons, so it is essential to update them and always use their latest version.
---
3. Zelle/ Bank servers are down
If the Zelle service is not working, or you cannot send or transfer money from your bank app using Zelle, it might be the case that Zelle servers are down.
But, if the servers of the Zelle are working fine and still you cannot use them, there is a possibility that the servers of your bank are down.
---
4. You are connected to proxy network
If you are using a VPN (Virtual Private Network) service, then it is likely that your banking and money-transferring apps like Zelle will not work.
Zelle and other payment apps and services require your location to send or transfer money. And as a VPN hides your location and makes you anonymous, so payment apps like your Bank's app or Zelle do not recognize your location and won't work.
---
5. Your Zelle Account is Blocked
Another potential reason why you are not able to use Zelle is that your Zelle account might have been disabled due to fraud or suspicious activities, or due to other security reasons.
---
6. Recipient's email address or mobile number might be invalid
If you are sending money to someone via Zelle and an error occurred: then it might be that the email address or the mobile number of the recipient is invalid.
So, double-check the details of the recipient before sending the money with Zelle.
---
Why is my Zelle payment pending/processing
If you are having issues with your payment on Zelle then it could due to several reasons as listed below.
---
Zelle problem enrolling my mobile number
Your number is already enrolled with Zelle at a different bank or credit union. Or it is already enrolled with clearxchange.com
---
Zelle no internet connection
Zelle shows a 'No internet connection' issue because the app hasn't been connected to a stable internet connection. There could be an issue with your Wifi router or the mobile data plan.
Try the methods to fix below and fix the problem.
---
SEE ALSO: [Fix] Zelle payment not showing up (Reasons)
---
Fix: Zelle app not working
1. Check your internet connection
If Zelle is not working for you, the first step to take is to make sure that your internet is working fine.
Check your internet speed on fast.com or on other such services.
Switch off your Wi-Fi router and turn it on after five minutes.
You can also try switching your internet from your Wi-Fi to mobile data and vice-versa, and then you use Zelle.
---
2. Clear App Cache
App and services we use on our mobile devices store some data to save login details and user profiles. This data is known as a cache.
However, this data can pile up with time and might cause issues with the app's functioning.
So, you can try clearing the cache of the Zelle App or your Bank's app.
To clear the cache of the app –
Open settings
Tap on Application, or Apps
Search for Zelle, or your Bank App
Tap on clear cache
Note: These settings will differ slightly from device to device.
---
3. Update Zelle app
As stated above, using an outdated version of the App often causes issues and problems. So, it is always recommended to use the latest version of the App.
You can download or update the latest version of Zelle or your Bank App from the Play Store or App Store.
---
4. Reboot your device
Another method of basic troubleshooting is to restart your device once.
Rebooting your device refreshes the RAM and you will be able to start the Zelle app as intended. If this method doesn't work, you might have to try other methods as well.
---
5. Check server status
If the servers are down, it is best not to use the service for a while and wait to get everything sorted.
You can check the server status of Zelle thought. Just visit the Downdetector page here.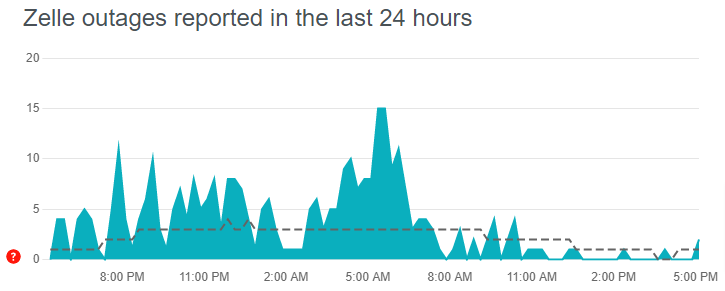 If the servers of your bank are down, then wait till the servers are restored. It may take a few minutes or hours, or even a few days in rare cases, to get the servers of your bank fixed.
To check the status of your bank, you can simply search your bank server status on the web and follow websites like Downdetector,
---
6. Disable your VPN
As mentioned above, using a VPN service hides your location, but the banking and payment apps require your location to work.
So, if you are using a VPN, disable it right away.
And before you try sending money using Zelle, it is suggested that you refresh the network once. To do this, disable your Wifi or mobile data and enable them again after a few seconds.
---
7. Contact your Bank
If nothing is working for you, then it is best to contact your bank. They will be able to understand your problem better and assist you accordingly.
---
8. Contact Zelle
If everything is fine with your bank, and still Zelle is not working for you, then the last step that remains is to contact Zelle support.
Contact Zelle Support at  1-844-428-8542 or get in touch through the support page at zellepay.com/support/contact.
---
SEE ALSO: Why is my Zelle payment pending [Fix Guide]
---
Zelle Error Code C201: What is it and how to fix it
Most Zelle users often complain that they get an error C201 while registering their mobile number or logging into their Zelle account.
Below is a complaint by a Reddit user –
I recently signed up for Zelle, I sent money to my mom twice, on the 3rd time I went to send her money my account was gone. When I try to register my number now I get the C201 code, I've contacted customer service, but they said they don't know why I'm getting that error.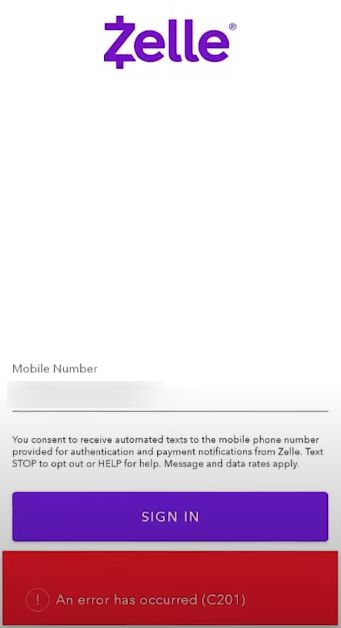 The error C201 is caused mainly because your number is blocked by Zelle due to some fraud or suspicious activity. 
How to Fix C201 error in Zelle:
Use Zelle within your Bank App
Use Zelle Web version instead of App
Contact Zelle support
---
Final Words
Zelle is one of the best, easiest, fastest, and safest money-transferring apps, but sometimes you might have trouble using it. However, most of the problems and issues can be fixed by checking your internet connection, disabling your VPN, clearing the app's cache, and updating the app.
If you have done everything from your side and still cannot use Zelle, then the best is to contact either your bank or Zelle support.
So, that's all for now. We hope you are able to know why Zelle was not working for you and have probably fixed or solved it.
---
Further Reading:
Why did my Zelle payment fail? What happens next?
What Prepaid Cards work with Zelle
Why is my Zelle Account Suspended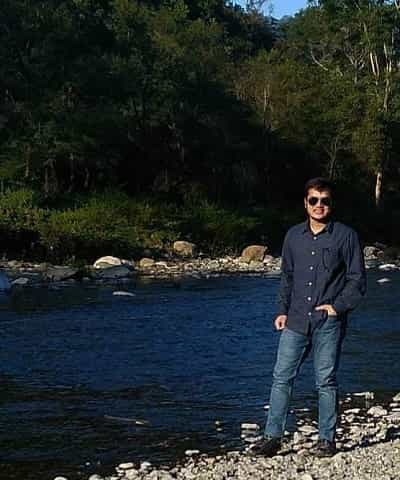 Ankit Kumar is an Engineer by profession and a blogger by passion. Over the last several years, he has written tons of articles, solving queries on Quora. He also has years of experience in investing in Cryptocurrencies, Funds, and Stocks.