If you're experiencing issues with the funds in your Zelle account or if you're facing the 'payment not showing up' problem with your Zelle transactions, you've come to the right place.
In this guide, we'll go over the possible reasons why your payment may not be showing up and provide a simple and easy-to-follow guide to help you fix the issue.
---
Why is Zelle payment not showing up
Short answer: There are several potential reasons why your Zelle payment may not be showing up. For instance, the sender's transaction might be pending, there could be issues with your bank's server, or Zelle services may be experiencing an outage in your area. Additionally, it's important to ensure that you haven't made any typing errors when entering your account details. Double-checking these details can help to rule out simple errors and ensure that your payment is processed smoothly.
Below, we will be talking about all the reasons for Zelle payment not showing up in detail.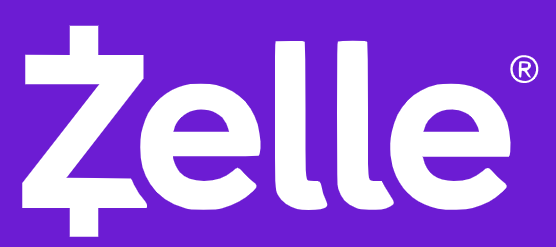 1. Transaction not Initiated by Sender
A lot of users ask about the payment issue without checking the most common issue. Most of the time, the person on the other side doesn't even initiate the transaction.
There can be any reason for that. The sender might be having technical issues in sending the payment. So, before you panic, you must check if the sender has sent the payment.
---
2. Incorrect Account Login Credentials
To create an account on Zelle, you are asked for your email address and US phone number. And the same can be used to login into the Zelle account.
What happens when you log in to a different Zelle account? That's one of the major reasons why a lot of users face Zelle money not showing up issue.
You need to use the same Zelle account, which is associated with your primary bank account. So, make sure you are using the correct Zelle account.
If the sender sends you the payment on a different Zelle account, the payment will be deposited to the banks associated with it.
---
3. Payment limit reached
Zelle has limits on the amount of money that can be sent and received in a day, week, or month.
If you have reached your payment limit, the payment may be delayed or declined. You can check your payment limits in the Zelle section of your bank's mobile app or website.
You may check the limits for Zelle at major banks listed by gobanking rates.
---
4. Account flagged by Zelle
Next, we have a rarely occurring event, that is, the account flag issue. As a payment processing app, Zelle has made some rules to protect other users from any kind of fraud or scam.
And in case the company found your account to be involved in any kind of suspicious activity, the Zelle team will flag your account.
That's the reason why your Zelle payment is not showing up even if the sender has initiated the payment on his end.
---
5. Payment on hold by Bank
Another reason why Zelle payment is not showing up is that the payment is on hold by the bank.
Most of the time, banks hold the payment to validate the transaction made to you by the other person. So, no need to worry about that. You just need to wait for the confirmation email from the bank.
In some cases, banks hold payments if they detect any suspicious activity. They might be doing a routine check; you need to be patient in that case.
---
6. Payment is pending
Moving on sometimes, the sender might be seeing a pending status on their payment app. There are many reasons why pending payments happen.
We have a dedicated post on the same, where we have mentioned all possible reasons for the issue and a guide to fix it. Follow this link for more details.
---
7. No Bank Linked
Zelle acts as an intermediate between the users and their banks. With the help of Zelle, you can send payment through your banks to anyone.
You do not have to enter the bank details of another person. You can simply use Zelle ID to make payments.
Zelle doesn't let you hold payments; actually, there is no feature to hold payments like Cash App. Venmo allows you to hold money only if you own a Venmo card.
So, make sure you have your bank account linked with your Zelle account. You can download the Zelle app or activate Zelle on your banking app.
---
8. Issues with the bank server
If you've checked the possible reasons we mentioned earlier and ruled them out as the cause of your Zelle 'transfer not showing' issue, it's possible that the problem lies with your bank's server.
Online transaction services can be impacted by downtime on bank servers, which can cause issues with transactions.
If someone sent money to you during this period, it's possible that you may experience delays or problems with the transaction appearing in your account.
---
9. Internet Issues
One of the many common reasons for the occurring of any major problem in an online transaction is the unavailability of an internet connection.
And in case you do not have access to a stable internet, you might not see the money in reflected in your bank account even if you have already received it.
---
MUST READ: Zelle Not Working: Here are 6 Ways to Fix it
---
How to fix Zelle payment not showing up
Now that you know all the possible reasons for the Zelle payment not showing up, it is time to learn how to fix the problem.
Check out the next part of this post for a step-by-step guide on how to fix Zelle 'payment not showing up' issue.
1. Wait it out
Sometimes, Zelle payments can take a little while to appear in your account. It's possible that the payment is still processing and will show up in your account shortly.
---
2. Verify with the sender
Contact the sender to confirm that the payment was sent and that they used the correct email address or phone number associated with your Zelle account.
---
3. Re-Login to your Banking App
The very first and the most basic fix for the Zelle payment issue is to re-login to the Zelle in your bank's mobile app.
Enter the details of the account carefully, and you will be able to see the payment reflected in your bank account.
---
4. Re-install the app
Sometimes, the app installed on your mobile might be causing issues. And the good thing is you can get it fixed very easily.
You just need to re-install the app on your device. This will make sure that you install the latest version of the app on your device.
Login again with your details, and you will be good to go.
---
5. Link another Bank or Card
The current bank you have added on your Zelle might be facing a service outage and technical issues. And you will be able to reaccess the bank account only when the servers come online.
And in case you need the money from the sender immediately, you will have to do one thing. Link another bank or card on your Zelle.
If everything goes well, you will be able to get the money in your bank right away.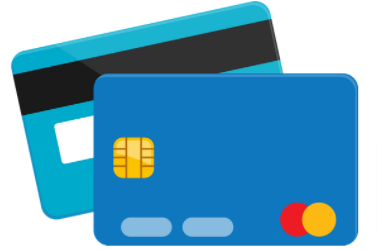 ---
6. Contact bank support
Sometimes, your bank might be causing some issues. So, first, make sure that bank services are working as intended. If the bank servers are down, you won't be able to receive funds through the online platform.
You can check the official social media handles of your bank. You might see reports by other users facing the same issues, and sometimes banks posts about the outage themselves.
In that case, you will have to wait till the servers come online. But, if the online servers are working fine, you will have to contact the bank and mention the issues you are facing. Describe the exact issue, and be ready with your account number before you ring them.
Also, users must only contact the bank using the official contact number. The number can be found on the official website. And in case you face any kind of issues, we suggest reaching out to the official Twitter account of the associated bank.
---
7. Contact Zelle support
If contacting the bank doesn't help. You must try contacting the Zelle support team.
You can either reach out to the team on their official Twitter account or use the official customer service number.
Furthermore, you can reach out to Zelle customer service on 844-428-8542.
Attention – Zelle would never call you for any kind of support or offers. You must report or ignore calls like these. You might lose your hard-earned money to online scams.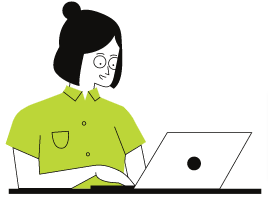 ---
8. Create new Zelle account
Well, if you tried everything and are still unable to make any payments, then you have just one last option left. But, make sure you have tried and tested everything before you move on with this last step.
If nothing works, we would suggest you make a new Zelle account. Chances are, you have been banned by Zelle, and you won't be able to make payments again with the account.
Create a new Zelle account and link it with your bank. And make sure to unlink the account from your previous Zelle account.
And we are pretty sure you will be able to make payments again, like the old days.
We have one more suggestion for you. Make your account history healthy by making frequent transactions using Zelle. Your account will be flagged for suspicious activities if you happen to make a significant transaction after months of no activity on the platform.
---
Final Words
And that's all you need to know about the Zelle 'payment not showing up' issues.
In the very first part of this post, we mentioned all the possible reasons that might be causing the payment issue in Zelle.
And in the second part, you learned how to fix Zelle 'money not showing up' issue.
We suggest contacting the bank and Zelle only after trying and implementing all the fixes we mentioned in the post.
---
Further Reading: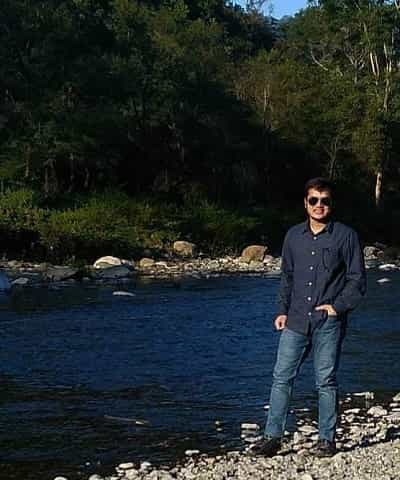 Ankit Kumar is an Engineer by profession and a blogger by passion. Over the last several years, he has written tons of articles, solving queries on Quora. He also has years of experience in investing in Cryptocurrencies, Funds, and Stocks.