Are you trying to sign up on Zelle and not receiving the verification code?
Or you have forgotten your Zelle password and trying to reset it, but Zelle is not sending the verification code or phone or email?.
If you are having issues with the verification code on Zelle, you are in the right place. In this post, we have explained all the possible reasons why you are not receiving the verification code from Zelle.
We have also provided a few fixes, using which you should be able to receive the verification code or OTP from Zelle.
So, let's get started.
---
Why is Zelle not sending verification code:
The most common reason why Zelle is not sending you the verification code is that you have blocked or opt out from receiving text messages on your mobile number. However, there can be other reasons, such as network issues with your service provider, you are using an outdated version of the Zelle app, or Zelle servers are having issues.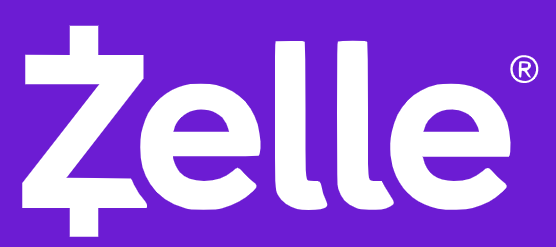 ---
How to fix Zelle not sending verification code
1. Unblock all of Zelle's short codes and text numbers
To do this, you have to text UNSTOP to each number below one at a time. This will unblock the number so that you can receive texts from them. It will text you a message back telling you so.
Text UNSTOP to each number:
1-844-445-9584
1-844-445-9384
1-855-589-7541
58189
If unblocking the short codes doesn't work, call Zelle at 1-844-428-8542 or 1-844-824-6613. They can provide further assistance or alternative solutions.
---
2. Turn On and Off Airplane Mode
If the Zelle app is not sending code to you, then it's possible that your device is not getting full signal strength.
So, if you are sitting in your room, try to get outdoors or go to the roof or in the balcony. If you are still not getting the code, turn on the Airplane of your device and turn it off after a minute.
Now, go to Zelle App and enter your mobile number and request the verification code.
Hopefully, you should receive the OTP now. If you still don't get it, follow the other fixes below.
---
3. Restart your Device
If you are done using the Airplane mode on your device and still have not received the verification code from Zelle, you can try to reboot or restart your device.
To restart your device, press and hold the power button for a few seconds and press the restart button that appears on display.
---
4. Update Zelle App
Another reason why you won't receive a verification code from Zelle is you are not using the updated version of the Zelle App.
So, it is always recommended to use the latest version of the Zelle App.
To update the Zelle App, open the Google Play Store or App Store on your smartphone and search for Zelle App and check if there is any update available or not. You can also directly visit the by clicking on the link below:
Once your app is updated, try to sign in again, and this time you should receive the verification code. If not, follow the other fixes in the guide.
---
5. Login from Another Device
If you are not receiving the OTP from Zelle, the problem might be with your device.
So, if you have multiple smartphones, insert your sim into another device and download Zelle and try to log in and this time, you should receive the verification code.
---
6. Contact your service provider
If you have tried everything and still do not get the Zelle verification code, you might like to contact your service or network provider.
You can get the customer care number of your network provider by searching on the web. Once you connect with them, explain them issues with your mobile and text messages.
If there is something wrong with your number, they will provide a solution or will fix it from their end.
In case they are not able to help you, try other methods below.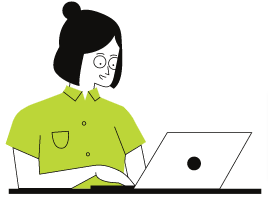 ---
7. Contact Zelle support
If nothing is working for you and your network provider has also lifted hands, your next step should be to contact Zelle support.
You can call Zelle support at 1-844-428-8542 from 10 am -10 pm ET, 7 days a week, excluding Thanksgiving, Christmas Day, and New Year's Day.
You can also contact Zelle on their Twitter support. I have seen Zelle Twitter support replying to people for their queries. For example:
Hi there, thank you for bringing to our attention that you are not receiving a verification code to your email. If you are using our Zelle App, please DM us your full name, phone #, & email. If you are using Zelle via your bank's app, we recommend reaching out to them directly.

— Zelle Support (@ZelleSupport) July 21, 2021
---
8. Try Zelle Email verification
You can enroll with Zelle with either your phone or email.
So, if you are not receiving the verification code on your phone number, you can try creating your account with your email or vice versa.
If you are already using the email verification process and still not receiving code from Zelle, make sure to check all the folders such as primary folder, all mail folder and especially the spam folder.
---
9. Use Another Number
Lastly, if nothing worked for you and even customer support didn't help you out, the last option that remains is to sign up with Zelle using a different number. You would like to use a number associated with another service provider than your previous provider.
In case you were trying to reset your password and not receiving the verification code from Zelle, you will not be able to change your number; here other methods explained above should work for you.
---
SEE ALSO: Zelle Not Working: Here are 6 Ways to Fix it
---
Final Words:
In conclusion, if you're encountering the issue of not receiving the verification code from Zelle, there are several steps you can take to resolve the problem. Start by unblocking Zelle's short codes and text numbers, try turning on and off Airplane Mode, restart your device, and make sure you have the latest version of the Zelle app.
If the issue persists, consider logging in from another device, contacting your service provider, or reaching out to Zelle support for assistance.
Additionally, you can explore alternative options such as using Zelle's email verification or signing up with a different phone number. By following these steps, you increase your chances of resolving the Zelle verification code issue and enjoying a smooth experience with the service.
So, that's all for now. I hope you were able to solve Zelle's not sending verification code issue. For more guides like this, follow a few stories from below or visit our dedicated Zelle page.
---
Further Reading:
---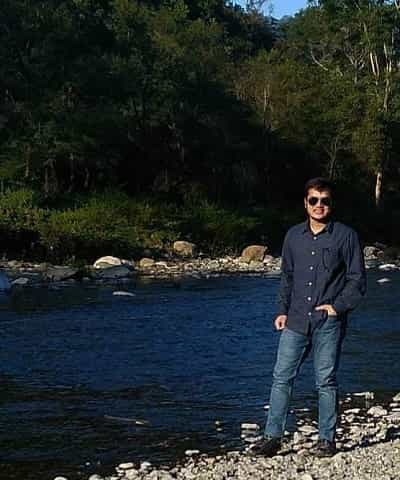 Ankit Kumar is an Engineer by profession and a blogger by passion. Over the last several years, he has written tons of articles, solving queries on Quora. He also has years of experience in investing in Cryptocurrencies, Funds, and Stocks.