Cash App closed your account because your identity is not verified or the account violated Cash App's terms of use, your account is found to be involved in scam/ fraud or the account is locked for security reasons.
Did Cash App close your account? Are you clueless?
Well, a lot of users report their account was closed without any reason or notification from Cash App.
Cash App bans hundreds of accounts regularly because most of the Cash App users violate Cash App terms unknowingly or knowingly on the app.
If you are also in the same boat and searching for an answer to the question 'Why Cash app closed my account,' then you are in the right place.
In this post, we have explained the potential reasons why your Cash App account was closed.
---
Reasons: Cash App closed my account
Cash App closed your account because there are issues with identity verification, you are not eligible to sign up, your bank account is found expired, your account is associated with scam/ fraud or there are multiple unverified login attempts.
If you are issues with Cash App, we suggest you check out the detailed reasons below.
Sometimes Cash App security systems may close or ban accounts mistakenly without any explanation. For those users, the only possible way to get the access back

1. You have not verified your Identity
Although, Cash App allows you to send up to $250 per week and receive up to $1000 without verifying your identity.
But sometimes, if you are sending money very frequently, Cash App may consider it as spam, and it can result in an account ban.
So, it is best to verify your identity even if you use Cash App to send a small amount of money.
Related: Why does Cash App need my Social Security Number (SSN)
---
2. You have not provided original documents
If you have applied for ID verification on the Cash app and provided wrong details and somehow your verification was approved.
But later, when Cash App finds out that the details you provided are wrong or don't match with your details registered with the government, then it may close your account.
(5 Ways) Fix Cash App Can't Verify My Identity 2022
---
3. You are not a citizen of the USA
Cash App is only available in the US and UK. So, if you are not a citizen of one of these two countries and still using the Cash App somehow, then your account is likely to get banned or closed.
---
4. You are underage to open a Cash App account
Cash App only allows people who are above 18 years of age to open an account.
So, if you are someone below 18 years of age and were using the Cash App before. The reason why your account was closed by Cash App is that you are underage to use the app.
Update: Now the Cash App has reduced the minimum age requirement to 13 years.
---
5. You are involved in a fraud or scam
If you are involved in some unethical activity on Cash App or tried to scam or fraud someone, Cash App can close your account.
Doing scams or fraud with someone on Cash App is equivalent to a serious crime.
Also, if you have tried to earn free money on Cash App by installing or visiting any third-party app or website, then also Cash App might close your account for violation of terms.
---
6. You used a fake/expired bank account
Another answer to the question 'Why did Cash App close my account'  is that you entered or provided the fake bank account or linked an expired debit or credit with the Cash App.
If you have provided any wrong or fake bank details, Cash App would count it as suspicious activity. It will result in an account ban or account closure.
---
7. You made too many login attempts
If  you are trying to log in to your account and don't remember your account password and have had multiple unsuccessful login attempts, then also Cash App may close your account. As the system may suppose you are an imposter trying to hack the account.
So, in this case, it is best to reset your password rather than guessing different passwords.
See Also: Fix Cash App Unable to Sign in on this Device (2022)
---
8. Someone is trying to access your account
Your account will be banned right away if the team at Cash App finds your account details are leaked or someone has got access to them.
---
My Cash app account closed with some money in it. Is there a way to get back my money from the canceled account?
You won't be able to withdraw any money, BTC, or stock if your account has been closed by Cash App. The only way to withdraw them is to get access to the account or get your account unbanned.
One thing that you can try is to use a Cash App card to withdraw money from an ATM, but chances are high it would not work as your account is banned.
So, the only way left is to get your Cash App account unbanned. But you may now ask how to do it?
There can be multiple ways to get back your banned Cash App account. Below, we have listed all the ways below.
---
How to get unbanned from Cash App
It's not easy to get unbanned from the Cash App if you have provided the wrong details or when you are involved in any unethical activity on the app.
However, if you haven't done anything wrong and still your Cash App account was closed or banned, you can get back your account by following the ways provided above.
---
How to withdraw money from closed or banned Cash App account-
To withdraw any remaining funds:
1. Link a new debit card or bank account
2. Tap the account balance on your Cash App home screen
3. Tap Cash Out
4. Select a Cash-Out speed
5. Confirm with your PIN or Touch ID
Your funds should be available within 1-3 business days. If you selected Instant Cash Out, they should already be available.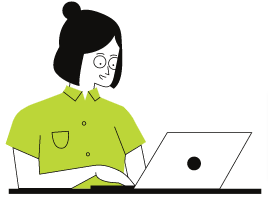 If it is not working for you, then you can contact Cash app support:
---
FAQs
Q1. What happens when Cash App closes your account?
Once, Cash App closes your account, you will not be able to access your account. Any actions like sending, receiving, or even withdrawing your money will be unavailable.
---
Q2. How do I reopen a closed cash App account?
To reopen a closed Cash App account, you can appeal to the Cash support here, or you can also contact them on Twitter.
---
Q3. Why did Cash App lock my account?
If your Cash App account was locked then the reasons might be that you're using a fake email ID or fake SSN, you haven't provided correct bank details, or you have done some illegal activity on the Cash App.
---
Q4. How do I recover my Cash App account?
To recover your old Cash app account follow the steps below-
Tap the profile icon on your Cash App home screen.
Tap Sign Out.
Then enter the phone number or email associated with the account you wish to access.
Follow the prompts.
---
SEE ALSO: 24 Cash App issues Questions and Solutions (Quick Answers)
---
Final Words
Cash App is a simple, safe, and secure app or service that allows users to send and receive money to each other.
As there are a lot of scams and frauds happening on the platform, Cash App is very strict to protect the users and often bans or closes suspicious accounts.
However, sometimes the account of people who haven't done anything wrong also gets penalized without any explanation. This can be really frustrating as users may have money, stocks, and BTC in their accounts.
If you have checked the reasons above why would Cash App close your account, you should have got the answer. If you haven't done anything wrong on your side, you should easily get your closed account and money back.
---
Further Reading:
Why Cash App Transfer Failed [Fixed]
I Reported my Cash App Card lost but i found it: What to do now ?
Fix: Cash App payment declined due to unusual activity
(9 Ways) Fix: Cash App can't Link Card at This Time
[5 Reasons] Cash App says Completed but not in Bank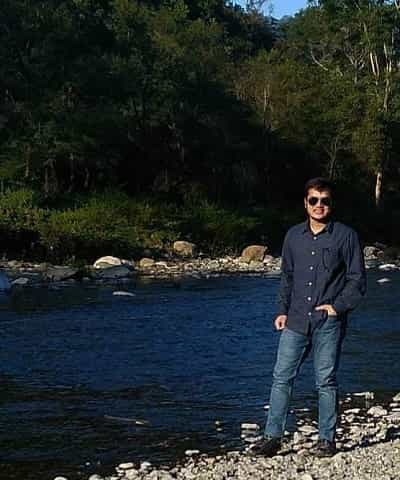 Ankit Kumar is an Engineer by profession and a blogger by passion. Over the last several years, he has written tons of articles, solving queries on Quora. He also has years of experience in investing in Cryptocurrencies, Funds, and Stocks.