So you are not able to verify your identity in Cash App and Cash App ID verification is not working for you?
If that's the case, you are at the right place. In this post, we have talked about why Cash App verify identity is not working for you and have provided a few ways to fix it.
Cash App, owned by Square Inc., is a mobile payment service that allows users to send and receive money to one another. The service is only available in the US and UK. The app is available to download on both Android and iOS devices. As of March 21, 2021, Cash app has over 36 million active users.
There are two types of users in the Cash App
Non-verified users: When you first register on the Square Cash App, you are a non-verified user of the app. A non-verified user can send up to $250 within any 7-day period and receive up to $1,000 within any 30-day period.
Verified users: If you want to increase the limit of the amount you can send or receive in the Cash App, you need to verify your identity.
To get verified on the Cash app, you need to provide your full name, date of birth, and the last four digits of your SSN, your ID, etc.
However, sometimes even after providing your details to Cash App, it may not verify your identity.

---
MUST READ: Why does Cash App need my Social Security Number 
---
Why Cash App verify identity is not working for you?
Cash App may not be able to verify identity even when you provide your details because either the information you provided doesn't match with the details in national records, or you have provided a blurry photo of your ID, or it might be a technical issue either on your end or on Cash App's.
Below are the reasons why Cash App verify identity is not working for you:
The details your are providing to the Cash App is not matching with the details from the source from where the Cash App is getting your details.
If this is the case, make sure to provide the same details you provided to your Government.
Your photo ID is not clear
The photo of your ID you are providing is not clear and blurry. So, make sure to provide a good quality photo with all numbers and details visible.
For more details, follow the ways mentioned below to fix the Cash app not able to verify identity problem.
---
Fix Cash App Can't Verify My Identity
Below, we have provided all the ways to fix Cash App Can't Verify your ID issues.
1. Take clear photo of your ID
Clean the camera lens – Before capturing the photo from your smartphone, make sure that your camera lens is clean and free from any fingerprints and dust.
Use another Smartphone with a better camera than yours – If your smartphone is old, or your camera lens is broken, then you can use someone's else photo to capture the photo of your ID.
Make sure lighting is good – If there's too much lighting there's going to be a huge glare on your state ID and if there's not enough light then there's going to be too much shadow.
Keep Your ID on a Black background – Your ID has got a white background, before capturing the image, place it on a black background (you can use a black sheet of paper or even a black T-shirt should work). Also, make sure it has enough lighting.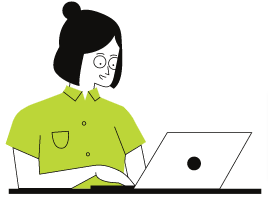 ---
Clearing the cache of the apps on your device fixes most of the crashing, freezing, or not working issues.
As you might know, our devices collect cache data for the apps and services that we use most. However, over time the data piles up, and rather than providing benefits it can cause issues.
To clear the cache of the Cash App, simply go to your device Settings ⇾ Applications ⇾ Cache app ⇾ Clear Cache.
Note: These settings will be slightly different for several devices.
---
3. Delete and Reinstall the Cash App
If still the Cash app is not accepting your ID or verifying it, then you can try deleting the app and reinstalling the latest version of the app.
So, simply delete it from your Android or iOS device and then go back into the app store and then re-download it. Now log in to your account and then go through the verification process again.
Think it like restarting your computer or phone, it's the same thing, it might not be fix issues with scanned IDs, but resets the bugs with the app.
Note: Before deleting the app, make sure that you have all the required credentials to log back into your Cash App.
Download Cash App

 -

 Google Play Store.

 


Download Cash App

 - 

App Store
---
4. Contact Cash App Support
If you have tried all the fixes mentioned above and still Cash App is not verifying your identity, then you can contact the support team, and they might help you out.
Methods to contact Cash App support:
You can contact Cash App support

 here.

You can also Contact Cash Support on Twitter.
---
5. Create a New Cash App account
If nothing is working for you and Cash App support is not able to help you. Then the last thing that can be done is creating a new account.
You will have to create a new Cash App using a new email and a new phone number.
This method works for a lot of users and might work for you as well, albeit it's quite annoying to set up the whole process again.
If Cash App is not allowing you to verify your identity, then you will have to make a new account using a new email and phone number.
---
SEE ALSO: How to use Cash App without SSN (2021)
---
FAQs
Q1. Why is Cash app telling me to verify my identity?
Cash App needs to verify your identity if you are exceeding the sending and receiving amount limit. You will be prompted to verify your account with your full name, date of birth, and address in order to keep the Cash App secure
Q2. Can I use the cash app without verifying my identity?
Yes, you can use Cash App without verifying your identity, but you will not be able to send more than $250 per week and not able to receive more than $1000 per month without verification.
Q3. What does it mean when your identity Cannot be verified in Cash App?
If your identity verification attempt was unsuccessful on Cash App, it simply means that the information you provided did not match the authoritative sources Cash App use for verification.
Q4. Why is Cash App not scanning my ID?
If the Cash app is not scanning your ID, then make sure your camera lens is clean. Also, make sure to capture the photo of ID in a well-lit area, free from glare, reflection, and darkness.
---
Final Words
So, that's all folks, We hope, you were able to verify your identity with Cash App by reading this post.
---
Further Reading:
[10 ways] Fix Cash App Unable to Sign in on this Device (2021)
(5 Reasons) Why Cash App Transfer Failed [Fixed]
Where is my Cash App Referral Code (2021)
How to Dispute Cash App Transaction (Guide)
How to avoid Cash App stealing money scams
Where is the Banking/Activity Tab on Cash App (2021)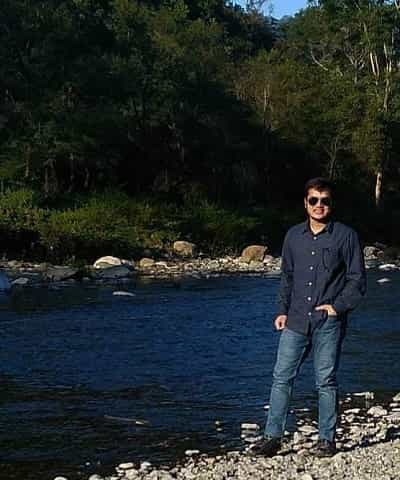 Ankit Kumar is an Engineer by profession and a blogger by passion. Over the last several years, he has written tons of articles, solving queries on Quora. He also has years of experience in investing in Cryptocurrencies, Funds, and Stocks.