Lost cash app card?
Is  your Cash App card is lost, and you are wondering what to do now?
Or you have found your lost Cash App card but already reported it lost and are wondering will it work now or not?
Whatever be the case, here in this post, we have explained all you need to know when you lose your Cash App card.
Cash App is a P2P money transferring app that allows users to send or receive money quickly in just a few clicks.
The service is not limited to only sending or receiving money. You can also invest in stock and even in bitcoins using the Cash App.
The best part is that Cash App also provides you with a Visa debit card known as Cash App card, which is like a normal debit card that can be used to withdraw cash from ATMs or pay at online/offline stores.
Sometimes, people report that their card is lost or stolen. So, in such a situation, what you should do is what we have explained in the post.
Let's get started.
---
I lost my Cash App card, What to do now
Don't worry, if your Cash App card is stolen or lost, you can easily get it disabled by reporting it, so that nobody can misuse it.
Follow the steps below to report a lost or stolen Cash App card.

---
SEE ALSO: (4 Steps) How to lock Cash App Card or Deactivate
---
How to report a lost or stolen Cash App card
Step 1: Log in to your Cash App account
To begin with, open Cash App and log in to your account if you haven't already.
Step 2: Tap on Cash card icon
From the home screen of Cash App, tap on the Cash App card icon present on the bottom bar toward the left.
Step 3: Tap on Cash App card image
In the next menu, you will be able to see an image of your card, so just tap on it.
Step 4: Tap on 'Report card lost or stolen'
Now, from the pop that arrives from the bottom of the screen, tap on the option 'Report card lost or stolen.'
Step 5: Now, choose 'card stolen' or 'card missing'
In the following menu, choose either card stolen or card missing accordingly.
If you are sure that your card has been stolen, you should choose the 'card stolen' option.
However, if you feel you have forgotten your card somewhere, then you should choose the 'card missing' option.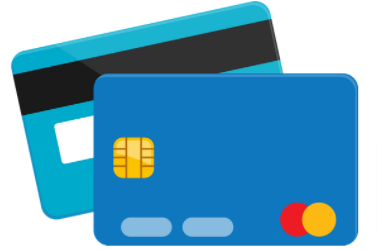 ---
How to temporarily disable Cash App card
Well, in case you know that you have missed the card somewhere, but you can find it, then you can also simply disable it temporarily and later enable it once you find it.
To temporarily disable your Cash card, follow these steps-
Tap the Cash Card tab on your Cash App home screen
Tap the image of your Cash Card
Toggle Enable Cash Card off
---
SEE ALSO: (11 Reasons) Why is My Cash App Card Not Working [Fixed]
---
I reported my Cash App card lost, but I found it
If you have reported your Cash App card lost only to find it later, will it work?
If you have reported your Cash App card as lost or stolen and later found it, it will not work again as it has been deactivated now and cannot be reactivated. You will have to order a new card for yourself.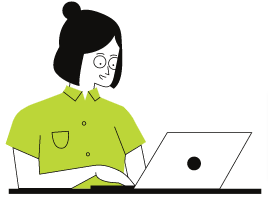 The same is confirmed by Cash App Reddit official support:
Unfortunately, once you mark your card as lost, it's automatically deactivated and cannot be reactivated again. If you attempt to swipe your old card to make a payment, it will be declined.
So, in this case, you cannot use your card again, and you will have to order a new card for yourself. If you do not know how to order a new Cash App card, follow the steps below.
---
How to order a Cash App card:
---
If I order a new cash app card can I still use my old one
No, you won't be able to use the old the Cash App card if you order a new card.
The older card will be invalid after you have ordered the new Cash App card.
---
Final words
Cash App card is a card offered by Cash App that can be used almost anywhere the debit cards are accepted.
And the best part is in case you lost it or someone steals it; you can simply report it (detailed above).
If you think you have misplaced it somewhere and can find it later , you can also temporarily disable and reactivate it later when you find it.
But, if you report your card as stolen and later find it, you won't be able to use it. And you will have to order a new Cash App card.
So, that's all for now; I hope this post helped you know what to do when you get your Cash App card lost or stolen.
You can visit our Cash App section for more guides like this or read the related posts below.
---
Further Reading:
(2021) How to Activate Cash App Card Without QR Code
Guide: Where can I load my Cash App Card (Store, Online)
(9 Ways) Fix: Cash App can't Link Card at This Time
How to Transfer Money from Visa Gift Card to Cash App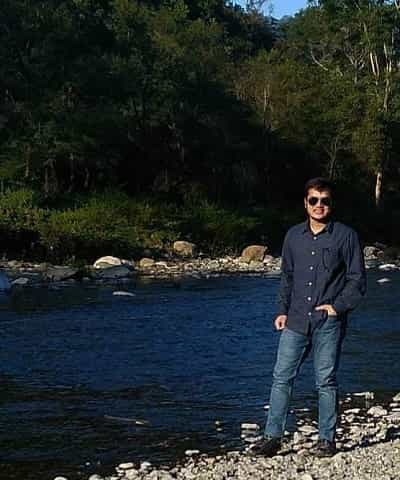 Ankit Kumar is an Engineer by profession and a blogger by passion. Over the last several years, he has written tons of articles, solving queries on Quora. He also has years of experience in investing in Cryptocurrencies, Funds, and Stocks.