If someone doesn't accept your Cash App payment within 14 days, the request will expire automatically. Your funds won't be deducted from your Cash App balance and in case they were they'll be refunded to your account.
When you make a payment, the person to whom you have sent money will have a period of 14 days to decide whether or not to accept your request to accept the payment.
In the event that they do not react within the allotted time frame of 14 days, the request will be considered abandoned.
---
What happens if someone doesn't accept your Cash App payment
If someone does not accept your Cash App payment within the allotted time frame of 14 days, the request will expire. Once completed, Cash App payments reflect in your balance immediately.

It is not always easy to determine whether or not a Cash App payment you sent has been accepted by the recipient. Since you have to wait for the transfer to finish before you can send the funds, the process of making a payment using the Cash App is sometimes delayed.
This is because you have to allow the transaction to finish before you can send the money. You have the option on the Cash App to either cancel any pending transactions or personally accept them, giving you more control over the protection of your cash.
You may check to see whether a payment has been approved by logging into your Cash App account and looking at its activity to see whether or not the transaction was successful.
If your Cash App payment request isn't accepted within 14 days, it expires.
If a payment you made using Cash App hasn't been processed yet then you can cancel it on your own. To do this you can follow the steps given below-
Step 1: Select the Activity tab
Step 2: Choose the payment that you want to cancel.
Step 3: Click ". . ."
Step 4: Select the "Cancel Payment" option.
Step 5: Click on "Yes"
---
How do I know if someone received my Cash App payment
To find out if someone received your Cash App payment, you may look them up by their $Cashtag, name, email, or phone number. You may also go to the "Activity" menu and choose the specific transaction you want to review. 
Method 1: Find the recipient's $Cashtag, name, email, or phone.
Finding the recipient's $Cashtag is one of the quickest methods to verify if a digital payment transaction has been completed using Cash App.
You may also search the app for the recipient's name, email address or phone number.
If you search for the person's account or $Cashtag on your own, the transaction history involving you and the receiver will be shown. In this manner, you will be able to learn if the user is still waiting for the transaction to go through or whether it has already been received.
Method 2: Check the Activity tab
Once you've made a payment, you may check the status of the transaction by following these steps:
Step 1: Navigate to the Home screen of the Cash App
You may navigate to the Home screen Cash App on your iOS device, such as an iPhone or iPad, or on your Android smartphone.
Step 2: Select the Activity tab
Once you have logged in, choose the 'Activity' tab. All of the purchases and payments you've done through the Cash App after creating your account will be shown here.
Step 3: Choose the transaction you wish to check
To check the status of a particular payment, click on it.
In most cases, money sent using the Cash App will become accessible right away. When a payment status changes from "pending" to "processing," it may be time to take some kind of action. If that's the case, just finish off the transaction as described in your feed's activities.
---
SEE ALSO:
---
FAQs
1. How long will it take for someone to receive money on Cash App?
Due to the rapid nature of Cash App transactions, it is important to remember that money may be sent either way in just a matter of seconds. You should pick the quickest method available for transferring funds from Cash App to your bank account.
Money may be deposited in your account in a matter of seconds for a little cost if you choose for the immediate manner.
If you want to transfer your funds via the Standard method, it will be completed successfully within three business days and there will be no charge for this service.
---
2. How to cash out from Cash App?
After you have been paid via Cash App, you will need to move the funds from Cash App to your bank account. You can do this by following the on-screen instructions.
Tap the "Banking" symbol in the bottom-left corner of the screen to withdraw money. After that, under where it says "Cash Balance," choose the "Cash Out" option.
---
3. How can I make a payment to another person using Cash App?
Launch the Cash application on your iOS or Android device by tapping the dollar sign icon located at the screen's bottom center. To transfer a certain sum of money, please enter that amount here.
To make a payment, tap the word "Pay" that's located in the bottom-right corner. You may enter the recipient's email address, mobile number, or $cashtag here.
---
Final words
Payments made using Cash App are sent immediately to the receiver; nevertheless, it is not completely impossible for a payment to be reversed.
Because it is very difficult to reverse a payment after it has been made to the incorrect recipient, you should always verify and cross-check the information that you have entered to ensure that it is accurate.
We have compiled a list of the various methods that can be utilized by you in order to determine whether or not a Cash App payment was successfully sent and received. With any luck, the information presented here will be of use to you.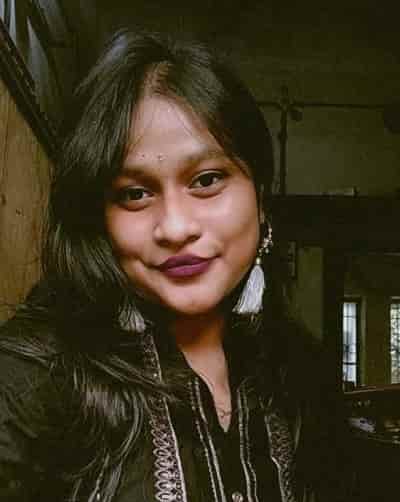 Having earned a Bachelor's degree in Commerce from Ravenshaw University, with a background in Accounting and Finance, Akshita Pattanayak contributes to UniTopTen by writing clear and concise articles based on Finance-Tech. With more than a hundred fin-tech related articles, she hopes to educate people about how banking and payment apps function.