Buy now pay later apps or services have become very popular over the past few years. BNPL apps allow users to purchase items from thousands of stores and let them split the bill into four or more installments without interest.
One of the renowned BNPL apps is Afterpay. Found in 2014, Afterpay is an Australian-based BNPL service that has gained popularity over these years and is also available in the United Kingdom, Canada, the United States, and New Zealand. It serves over 16 million users.
Anyone in these countries over 18 years old who have a valid email and phone number and has a credit/debit card can use the service.
Using the App, you can purchase items from thousands of stores and split your bill into four monthly installments; the first payment is due upfront, while the remaining three payments are over 6-8 weeks without any interest.
Afterpay does not allow everyone to order, which can be due to several reasons, as what we discussed in our post – reasons why Afterpay is not approving your order.
Apart from not approving or declining the order, Afterpay also sets limits to the user's account, so they cannot buy items worth their limit.
Now, you may wonder what the Afterpay limit is, How to increase the Afterpay limit, when my Afterpay limit will increase, and more.
If you also have all these queries in your head, you have landed on the right page. Here we have discussed all you need to know about the Afterpay limit.
So, without wasting much time, let's begin.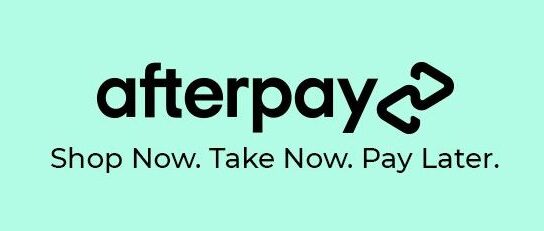 ---
Afterpay spending limit
Afterpay spending limit is pre-set to $600 for new users. Over time, when you use Afterpay responsibly (making all payments on time), your spending limit will increase gradually and can go up to $3000.
However, the Afterpay spending limit can also decrease if you do not use it properly and do not repay the payments on time.
Well, let's talk about how to raise the Afterpay limit.
---
When will my Afterpay limit increase
Your Afterpay limit will increase when you use it responsibly (paying all payments on time, not missing any payment) and using Afterpay for long time. Afterpay limit can be increase to $3000 in about a year, which is initially $600 for new users. 
Below, we have provided a few tips on how to raise Afterpay limit.
---
How to raise Afterpay limit
New customers on Afterpay are pre-approved for a spending limit of $600. However, as you repay the payment on time, your limit increases gradually.
As per Afterpay:

Every Afterpay customer starts with a spending limit of around $600, which increases gradually over time. As a newer customer, your first repayment is due upfront. The longer you've been a responsible shopper with Afterpay – making all payments on time – the more likely the amount you can spend will increase.
Below, we have shared  a few tips that will help you to increase or raise Afterpay limit :
1. Never miss an Afterpay payment:
The most important factor in increasing your spending limit on Afterpay is your payment history.
How often you repay the Afterpay payment on time and how often you miss the payment are important aspects in determining your Afterpay spending limit.
If you repay every payment on time, Afterpay will trust you, and your spending limit will increase rapidly.
Users who have never missed Afterpay payment were able to increase their account's spending limit to $3000.
$3000 limit 😬 from Afterpay
Moreover, paying Afterpay in advance or ahead of the scheduled date will also increase your creditability with the platform and hence your spending limit will raise.
2. Use Afterpay responsible for long time:
The amount of items you can purchase using the Afterpay depends on how long you have been using the service.
As mentioned above, for new customers, Afterpay has a pre-defined limit of $600. The limit will only increase if you use Afterpay regularly for a longer period of time.
Using the platform responsibly (never missing a payment and paying on time) for about 8-12 months can increase your spending limit on Afterpay significantly up to $3000.
3. Your estimated account spending limit:
To be eligible for Afterpay, one of the requirements is to have a credit or a debit card. The spending limit of your credit card or debit card allows Afterpay to analyze your spending habits, and hence it determines the number of items you can purchase with Afterpay.
How you use your bank account or linked card determines the spending limit on Afterpay. If your account has a high spending limit, it is likely that your Afterpay limit will increase faster.
4. Link a credit card:
Another tip to increase or raise your Afterpay limit is to link a credit card to your account instead of a debit card.
A credit card gives you more power to spend, and hence it helps to increase the Afterpay limit.
5. Do not order too frequently or too less
Ordering items on Afterpay too frequently or too less can also affect your spending limit.
If you are a new customer, we recommend ordering only 2-3 times a month.
Ordering an expensive item can also trigger issues, especially if you are a new user.
So, start using Afterpay by ordering less expensive items and limiting your orders. Once you build your trust and relationship with Afterpay, your spending limit will increase.
---
SEE ALSO: 10 Best Buy Now, Pay Later Platforms (No Credit Check)
---
Final Words:
Afterpay is a buy now pay later app, recently acquired by Square for $29 billion. It was initially launched in 2015. It currently serves users in Australia, New Zealand, the United States, Canada, and the United Kingdom.
Eligible users can use buy now and pay later from thousands of retailers worldwide through the Afterpay app. When you use Afterpay, it splits your payments into four installments. You make an initial down payment for the items you purchased, and then you have six weeks to make your remaining payments.
The best part of using Afterpay is that there is no interest, no credit checks, and no fees when you pay on time.
However, Afterpay has a pre-set limit for every user and this limit can be increased if you use Afterpay responsibly and pay all payments on time.
So that's all for now, guys. After going through this post, we hope you were able to understand the Afterpay limit and how to increase it.
---
Further Reading:
[21 Ways to Fix] Afterpay Not Working
Fix: Afterpay account blocked from making purchases
Fix: Unfortunately we are unable to approve your order (Afterpay)
[7 Things] What happens if you don't pay Afterpay | Solutions
The Afterpay risk management department has declined your payment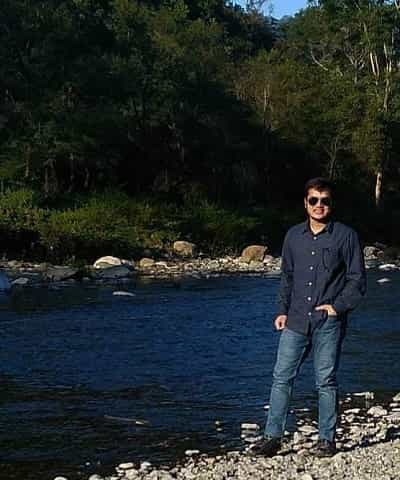 Ankit Kumar is an Engineer by profession and a blogger by passion. Over the last several years, he has written tons of articles, solving queries on Quora. He also has years of experience in investing in Cryptocurrencies, Funds, and Stocks.