Are you someone having issues with their Afterpay account?
Are you finding it hard to request purchase from your account?
Is your Afterpay account blocked?
Well, if you are looking solutions to these queries, this web page will be your final stop. As here, we will be discussing all the possible reasons for the problem along with the methods to fix them.
---
Why is Afterpay account blocked from making purchases
Afterpay account is blocked from making purchases because the risk management department might have reported your account, or you might have been detected manipulating the platform, or your account has been flagged 'suspicious' by the concerned team.
Well, there are other reasons as well, like your Afterpay spending limit might have vanished, or you might be using Afterpay in a non-supporting country.
Afterpay is a great BNPL (buy now, pay later) platform that offers different services and spots users who require cash flow. The Australia based company provides services in other countries – Canada, the United States, New Zealand, and Australia.
Sometimes users report that their account has been blocked from making purchases. Well, it is a commonly occurring issue that can be avoided and resolved easily.
Here, in this post, we will be mentioning the reasons as well as the methods to fix Afterpay account blocked from making purchases issues.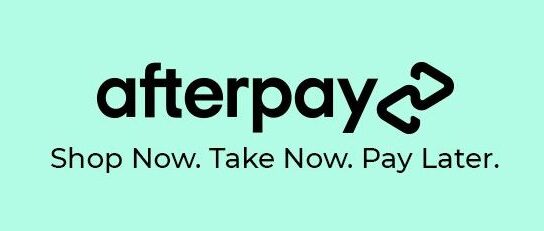 ---
Fix: Afterpay account blocked from making purchases
1. Pay the due installment
Afterpay is a popular platform that allows users to request any purchase from the supporting online store. The users are required to pay the installment to begin and the entire amount can be paid in easy installments.
If you have an installment scheduled on your Afterpay account and try to request another purchase, your future purchase requests will be blocked. Moreover, Afterpay can block your account from making purchases if your installments have been in a pending state for a long time.
The simple way to fix this problem is by paying the due installments.
Afterpay doesn't charge you any interest on the amount you borrow using any of the services. But, if you pay the installments after the scheduled time, you will be charged a small late fee. Make sure to pay the due late fee as well.
---
2. Do not try to manipulate Afterpay
Well, if you are not able to make any new purchases on Afterpay, it could be the case that you have been penalized by Afterpay.
And it generally happens when you knowingly-unknowingly manipulate Afterpay for money laundering or any unethical practices.
Afterpay security system identifies accounts that try to manipulate the platform in any way. These accounts get partial or entire usage restrictions.
There is no specific fix for this particular problem. But, you can prevent this situation from happening by simply avoiding involving any unethical activity on Afterpay.
---
3. Make limited purchase order
After determining the eligibility of your account, Afterpay approves the purchase requests. You can buy multiple items on the same as well as on different online stores.
But, the number of active order might affect your next purchase request. And sometimes, it could be the reason why you are seeing the Afterpay 'account blocked from making purchases' issue.
Afterpay doesn't mention any specific limit of live purchase order, but according to our research more than two active purchase order might cause trouble. And more than the number of requests, the amount of money borrowed matters.
The solution to this problem is quite simple. If you are blocked from making any purchase request, make sure you complete your previous order. If you want to request a significant amount of money using the Afterpay services, it will be necessary to close any active orders.
---
4. Maintain good payment history
Afterpay tracks the activity of each account on its platform. Well, there is nothing to worry about user privacy. Afterpay evaluates different parameters using which the system determines the spending limit, late submission charge, and several other details.
Similarly, Afterpay systems also determine if the payment history of a user is abnormal. And if you are someone who is not maintaining the account in good standing, you might face the Afterpay 'account blocked from making purchases' issues.
Before we proceed, let us understand the meaning of good payment history.
If you are someone, who is paying the installments on time without delaying the schedule, then you can say your account might be in good standing, having a good payment history.
On the other hand, if you do not pay installments on schedule, your payment history won't be considered OK even if you pay the late fee charge by the company.
The only solution to avoid this problem is paying the installments on time. If you pay your installments manually, you will receive a notification alerting you about the installment schedule.
We will suggest our readers set up the Auto payments feature on Afterpay. To do this, you will be required to link your credit or debit card to your Afterpay account. If you are looking for a quick guide, follow this link for more details.
---
5. Contact Afterpay
The methods mentioned above might have fixed the Afterpay 'account blocked from making purchases' issue. But, if you have tried everything and still facing the same problem, you must try out this last way to fix the issue.
And before you proceed with the last method to resolve the issue, you have to be very sure that you have taken care of all the possible fixes for the problem.
Well, now, the only way out of this scenario is to contact Afterpay support team and ask for professional assistance.
If there is a technical issue with your Afterpay account, the support team will help you out with the same. It is probably the best way to find the solutions if you are not doing anything wrong, and Afterpay is not penalizing you.
You can connect to the support team using the official support page. You will be asked some details, and you will be good to go. Visit this link for more details.
If you still cannot contact the concerned team, you can try reaching out to Afterpay on the Twitter support page.
According to the official Afterpay blog, the team doesn't provide support over the phone anymore.
"Please note:  We have decided to close our phone lines and devote all of our team members to digital support, so if you cannot find the help you need online request the help you need by submitting a request to us now.  One of our team will get back to you as soon as possible."
---
FAQs
1. If I pay my overdue Afterpay can I use it again?
Yes, you can use Afterpay again if you pay your overdue. But, the answer is not that simple. If you do not have a good account holding and payment history, you might not get the opportunity to use your account as you were using it before.
The risk management department of Afterpay can decline your purchase order again, and even you have paid your overdue Afterpay. The reason is simple; the risk management team is considering it risky to approve your money request.
You can avoid these problems by simply paying your installments on time.
---
Final Words
And that's pretty much it, ladies and gentlemen.
Let us conclude this post now. You can check all the possible reasons for the account-block issue and the methods to solve them.
If you need any assistance, you can let us know in the comments section below.
---
Further Reading:
(Update) Does Afterpay accept Cash App [Workaround]
[7 Things] What happens if you don't pay Afterpay | Solutions
How to stop Afterpay automatic payments
How to delete Afterpay account
Fix: Afterpay account blocked from making purchases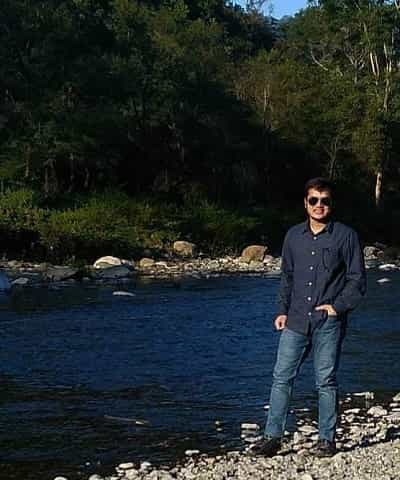 Ankit Kumar is an Engineer by profession and a blogger by passion. Over the last several years, he has written tons of articles, solving queries on Quora. He also has years of experience in investing in Cryptocurrencies, Funds, and Stocks.