Are you getting Webull "Order execution failed" error?
If that's the case, you are at the right place. In this post, we have explained the reasons why Webull is showing order execution failed errors when you are trying to sell or buy a stock.
You are not alone whose order is denied for the same reason on Webull. Many users often complain about getting the same error while buying, selling, or setting a limit to an order.
Below are some such complaints by netizens-
Anyone know why I cant buy after hours, it says order execution failed from Webull
[deleted by user] from Webull
---
Webull is an online trading platform similar to Robinhood. It was founded in the year 2017 and is owned by a Chinese firm called Fumi Technology.
Webull is a newer player in the brokerage industry than other older players like Charles Schwab and Fidelity. Webull allows users to invest in different entities such as Funds, EFTs, stocks, Bitcoins, and other cryptocurrencies. As of December 2020, Webull has over 2 million investors accounts, Reported Bloomberg.
Well, Webull is a simple, free, and secure app to invest in, but sometimes you may encounter some errors and issues on the platform while trading, buying, or selling stocks.
One such error, we will talk about in this article, is 'Order execution failed' on Webull.
This error occurs on Webull when use users sell or buy orders. Below, we have listed the potential reasons why this could happen.
---
SEE ALSO: Fix: Webull 'Failed to Get Bank Account' issue
---
Why do you get 'Order Execution Failed' error on Webull?
Webull order execution failed error might occur due to several reasons such as limited volume of shares, your stop limit hasn't reached, you are trading during extended hours, your account doesn't have insufficient funds, your internal connection being weak, you are using outdated Webull, and more.
Let's learn about each in detail below:
1. Limited Volume
You Order might get failed, be rejected, or won't be filled if there aren't enough shares available at the specified price or number.
This type of problem usually occurs with large orders placed on low-volume securities.
Also, keep in mind that there must be a buyer and a seller for an order to execute.
---
2. Trading during Extended Hours
The second reason why your order is not filled or getting rejected is that you are trading in the extended trading hours.
Pre-market hours are 4:00 AM – 9:30 AM EST, and after-hours trading is 4:00 PM – 8:00 PM EST.
So, if you're trying to execute an order between these hours, try to trade between regular trading hours (9:30 AM–4 PM ET).
---
3. Limit or Stop Price Hasn't Been Reached
If you have put a stop price or stop limit on a trade, and it hasn't been reached, your order will remain pending until a trader buys or sells at the price you specified.
Also, note that prices displayed on the Webull app might be the last trade prices, not the price at which shares are actually available.
So, if there is no share available at your set limit, your trade or order may not get executed, and you may get the error – Webull Order Execution Failed.
---
4. Order Not executed even when Limit Price is reached
The execution of your order limit isn't due to time and price priority on the markets. It depends on several factors such as market volatility, size and type of order, market conditions, and system performance.
---
5. Unstable Market Condition
This is rare and usually occurs when the market halts for price volatility. So, if there is a huge drop or hike in the market, an order may not execute or filled.
---
6. Trading on IPO day
If you are trading stock on the day of its IPO, it may not get filled or executed due to increased trading volatility.
This can also affect your order even if you have set a limit price due to price fluctuations.
---
7. Account has insufficient funds
Before buying a stock, make sure your account has sufficient cash to cover the outgoing broker's transfer fees.
---
8. Internet is not working properly
Another reason why your order in Webull may not execute is a poor internet connection.
So, before you trade or buy stock, make sure that your internet is working properly.
You can try to switch your internet from your Wi-Fi to mobile data or vice-versa.
---
9. You are using an outdated version of the app
Sometimes your order may not get executed, or you may find glitches in the Webull app if you are running an outdated app version.
So, make sure you are using the latest version of the app.
To download the latest version of the Webull app, visit the Google Play Store or App Store on your smartphone and search for Webull and check if there is any update available or not.
You can also directly download the Webull app from the link provided below-
---
10. Webull Servers are down-
If there is no issue from your end, the servers of the Webull might be facing downtime or any technical issue.
You can check the server status of the Webull on the Down detector page here.
---
Other Reasons Why you get 'Order Execution failed' error on Webull are-
11. You are trying to transfer unsupported securities like bonds, mutual funds, penny stocks on OTC markets, or other securities not tradable on Webull.
12. There is a negative balance or margin debit in your outgoing broker's account.
13. You submitted trading attempts during the transfer process.
14. Order queues at market centers.
15. Possible delays in order transmissions by brokers.
---
Why didn't my order execute immediately on Webull?
Stocks order on Webull should be executed immediately, but sometimes due to high trading volumes, there may be some delays.
Also, due to market volatility and delays in executions due to trading volume, your trade execution's price may differ from the quoted price at the time when the order was entered.
---
How to Contact Webull support:
In case everything is fine from your end, and you have tried all the fixes and still, Webull 'Order Execution Failed' issues persist, the last option left is to contact Webull support.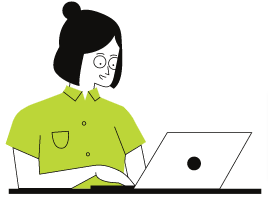 You can contact Webull support here.
---
Final Words:
Webull is a simple zero commission trading platform with useful features. But sometimes you may experience some issues and glitches and may not be able to execute orders.
However, you can fix the issues by knowing the cause as listed above in the article.
---
Further Reading:
Fix: 'Insufficient Crypto Buying Power' Webull
(10 Ways) Fix Webull Forgot Trading Password
[Fixed] Why Webull Order Execution Failed (2021)
(10 Steps) How to sell stocks on Webull & Buy
Fix Webull Real Time Verification Not working (2021)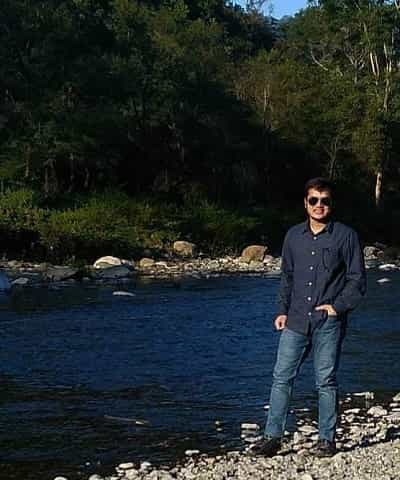 Ankit Kumar is an Engineer by profession and a blogger by passion. Over the last several years, he has written tons of articles, solving queries on Quora. He also has years of experience in investing in Cryptocurrencies, Funds, and Stocks.