Is your PayPal payment still in process?
Is PayPal taking so long to process your payment?
If you are having issues with your PayPal payment, you have landed in the right place. Here, we have explained all the reasons your payment is processing and what you can do to solve it from your end.
---
Why does Paypal take so long to process payments
PayPal provides several ways to transfer money from your PayPal balance to your bank account or link card.
You can move your PayPal balance to your bank account using the standard transfer that takes about 1-3 days, and it comes with no cost.
Another option to move your balance instantly from PayPal to your bank account or linked card is the instant transfer option. The instant transfer gets completed within a few minutes, but it comes with a 1.5% fee.
Moreover, you can also request a check from PayPal to get your money; that comes with a $1.5 fee and takes about 5 to 10 business days in the USA and may take about several weeks to get completed in other countries.
To help you understand the mode of transfer and their durations, below, we have created a table for how long does PayPal transfer take.

Bank account
Instant transfers arrive in minutes

Standard transfers take 1 – 5 business days

Debit or credit card
Instant transfers arrive in minutes
Check
Checks arrive in 5 – 10 business days in the US

Outside the US, it may take up to 45 days for the check to arrive in the mail
If you are wondering Why PayPal transfer takes so long, then the reason could be that you are using the PayPal standard bank transfer option. And as the standard transfer process goes through ACH (Automated Clearing House) payment system, it takes about 1-3 days or up to 5 days in some cases. So, as PayPal do not have any control over the ACH process, it takes time.
Well, to move your money from PayPal balance to your bank or card, you can always use the instant transfer option, using the steps below:
Log into your PayPal account
Click Transfer Money, which is displayed under your PayPal balance
Select Transfer to your bank and then choose the card or account you want to send money to, under the instant payment section
Add the transfer amount
Review, click Transfer Now, and confirm by selecting Done
But, In case you are using the standard transfer, and still you are not receiving your payment within five days, then there might be some issues with your PayPal account or the bank account.
---
PayPal Payment Pending
On the other hand, if your PayPal payment is still pending, there may be several reasons why it is happening. Your account is new, you haven't verified your account, your account is closed due to any suspicious activity, and more are listed below.
---
SEE ALSO: How long does it take for Paypal to process a payment (To Bank, Debit card, Int.)
---
PayPal money on hold
If you are a seller or own a business and are receiving your funds through PayPal, there can be numerous other reasons why PayPal might put your funds on hold.
PayPal may place a hold or restrict your account activity if we need a little more information from you about a transaction, your business or your account activity.
Some reasons why your paypal money on hold
You're a first-time seller.
You haven't sold in a while.
Multiple customers filed for a refund, dispute, or chargeback.
Your selling pattern appears unusual or changed.
You're selling higher risk items.
---
Final Words:
PayPal is an American-based financial technology company that supports online money transfers and serves as an electronic alternative to traditional paper methods such as checks and money orders.
You can use PayPal to send or receive payments for online purchases, sell goods and services, donate money, or receive donations.
Well, sometime you might experience issues with PayPal such PayPal instant transfer not working, PayPal app not working, PayPal credit not working and why your PayPal payment is pending and why does it take so long to process as discusses above in the post.
So, that's it for now. We are sure this post has helped you to understand why PayPal takes so much time to process your payment and what you can do to get them faster.
---
Further Reading:
[17 Ways] Fix PayPal Not Working (2022)
How long does it take for Paypal to refund (Bank, Cards, etc)
Does Zelle work with Paypal: Workaround Guide
(Solved) Paypal instant transfer not working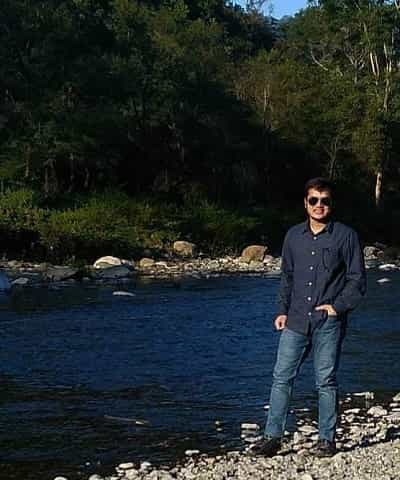 Ankit Kumar is an Engineer by profession and a blogger by passion. Over the last several years, he has written tons of articles, solving queries on Quora. He also has years of experience in investing in Cryptocurrencies, Funds, and Stocks.