Are you wondering how much time Paypal takes to refund back the money?
Or are you still waiting for your Paypal refund to arrive?
You have made a good decision in selecting this web page over others. As here, we will be answering all of your Paypal refund-related questions, including solutions to the most common queries.
So, let's dive right into the details without any further ado.
---
About Paypal Refunds
Paypal is probably the most known payments apps globally, with over 361 million users around the world. Well, unlike its sister company – Venmo – which is a popular p2p payments app for citizens of the USA, Paypal can be used for internationally.
Paypal is quite popular for international transactions. You can easily send money to your friend who is in any part of Europe or Asia.
With millions of transactions being made daily, mistakes can be easily made. The users sometimes send money to the wrong person; sometimes, they might pay more than the required amount to the merchant; sometimes, the user might simply refund the product to expect a refund the money.
Well, Paypal understands this issue. That's why Paypal supports the refund of the money. There is also an option to dispute a chargeback on Paypal.
But, in most cases, the users get a refund without any special action. They need to make the request to refund within 180 days of the purchase.
After applying for the refund, you have to wait for a while, as the refund is not instant in every case. Depending on the type of transactions and mode, the time for the refund might vary.
And below, we will discuss the time it takes Paypal to refund the amount in all cases. So, if you have any queries related to the refund of the payment on Paypal, you can check out the details mentioned below.
---
How long does it take for Paypal to refund
It takes around 1 day to 30 days for Paypal to refund the amount. If you used PayPal balance to make payment, you would get a refund right away. But, if the mode of payment was your bank account, you will need to wait 2 to 3 days. In the case of card payment, the refund will be made within 30 days.
There is no definite answer as it depends on the mode of the original payment. So, you need to know the original mode of payment of the transaction. Depending on that, you can find out an estimated time for the payment refund.
There is one more thing that needs to be kept in mind while finding out the time of your refund payment. The Paypal system doesn't initiate the refund. The merchant with whom you are involved in the deal will have to issue the refund. And only after that Paypal system will start the procedure.
---
How long does a Paypal refund take to clear in my bank
A Paypal refund takes around 2 to 5 days to clear in your bank. If you selected the bank account as the original mode of payment, the refund would arrive in your Paypal balance first. And right after that, Paypal will automatically transfer the payment to your bank account, which takes around two to five days.
As you all know, earlier Paypal allowed users to control the transfer of funds from Paypal balance to a bank account. But, now the transfers are done automatically.
---
How long does a Paypal refund take to debit card or credit card
Paypal refund takes up to 30 days to debit card mode. Refund to debit card takes place when you select a debit card as the mode of a transaction during the payments in the first place. The refund amount might take around 30 days to appear on your card statement.
Sometimes, users ask – what happens if the card which was used for the original transaction is not active anymore.
Well, if the refund cannot be made to your debit card, which can happen because of multiple reasons, the amount issued by the seller will be transferred to your Paypal account.
If you are wondering why Paypal is declining your card, you might want to check our dedicated guide – Why is PayPal Declining My Card?
---
Are Paypal refunds instant?
Yes, Paypal refunds are instant if you selected Paypal balance as your original mode of payment. And in case you made the transaction to the seller using your debit/credit card, it will take the refund around 30 days to appear in your account. If you used the bank account as your original mode of payment, a refund would arrive in around 2 – 5 days.
---
FAQs
1. How long does it take Paypal to refund?
It takes Paypal 2-5 days to refund if you used your bank for the money transaction and up to 30 days if a debit/credit card made your original payment to the seller.
2. Do Paypal refunds go back to Debit Card?
Yes, Paypal refunds go back to Debit card if you used your bank debit card as your original mode of payment to the seller. The refunds go back to their original mode of payment. If you had used your bank account, the refund would go back to your bank account.
3. How long for Paypal refund to bank?
It takes around 2 to 5 days for Paypal to refund to bank. The refund first arrives at Paypal balance and then the fund is transferred to the bank, which takes up to 5 days.
4. Why do Paypal refunds take so long?
Paypal refunds take so long as the system has to transfer the amount to a different mode of payment after verification.
---
Final Words
And that's it, folks.
Now, you have all the details on the arrival of the funds in different cases.
We included details for all cases, whether the original payment method was Debit/Credit card, bank account, and Paypal Balance.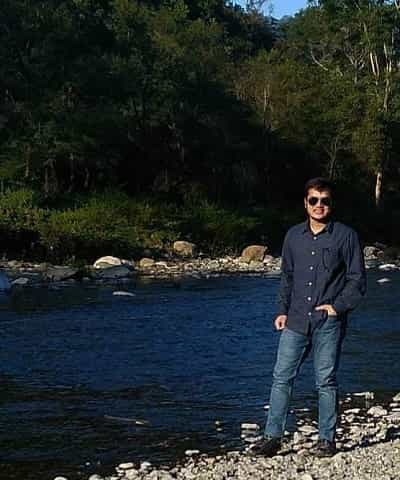 Ankit Kumar is an Engineer by profession and a blogger by passion. Over the last several years, he has written tons of articles, solving queries on Quora. He also has years of experience in investing in Cryptocurrencies, Funds, and Stocks.