Are you having issues with Paypal payments?
Are you wondering why your Paypal payment is pending?
If you are looking for the answers, let us tell you that this is the right place to find solutions. As here, we will be answering all of your questions related to Paypal pending payments.
If you are ready, we will be mentioning all the possible reasons along with ways to fix them right here.
---
What is PayPal pending payment
Paypal pending payment simply means that the payment has been issued by the sender but has not been processed yet. The sender has already initiated and completed the payment on their end, but it still needs to be received by the recipient.
Well, there are many reasons why Paypal payment is pending. And as a sender and recipient, you must know all the possible reasons for the pending payment issues.
In the next part of this post, we have included all the information you must know.

---
Why is PayPal payment pending (Fix)
Below, you can find all the reasons why Paypal payment is pending. And fret not, we have also included solutions for each issue.
You can easily implement the solution on your own to have the pending payment issues fixed.
Reason 1 – New Account
The most common reason for the Paypal pending problem is that the sender had made a new account on Paypal. Well, anyone can use Paypal right after creating an account.
But, Paypal won't allow you to transfer a significant amount of money as soon as you make a new account on the platform.
This is done to keep the platform secured by keeping a check on the transaction involving significant amounts.
In some cases, Paypal might review the transaction manually to make sure there is no involvement of any unethical means.
Fix – Paypal wants its users to build their credibility. This is made over time as you keep using Paypal. Your transaction involving significant amounts will take some time to proceed.
---
Reason 2 – Account not Verified
Paypal wants its users to get a proper verification on the platform. Paypal insists its user get verified in order to ensure the safety of others from potential scams and threats.
And in case you are making payment without getting your account verified on the platform, your payment might not proceed, and the status might appear 'pending.'
Fix – Paypal regularly asks its non-verified users for account verification. You just need to keep an eye on your in-app notification as well as your email inbox.
If you are a seller, you will need to upgrade your account to a Business account or the Premium one.
---
Reason 3 – Inactive Account
Having an inactive Paypal account will reduce your credibility if you are a seller. And just like a new seller on the platform, Paypal will hold your payment if you were to make a significant transaction.
Fix – To prevent your payment status from going 'pending,' you should keep your transaction history healthy and keep building credibility. If you are a verified user on Paypal and are not planning to switch to other payments platform, you should definitely keep your account active.
---
ALSO SEE: How to cancel pending payment on Paypal
---
Reason 4 – Suspicious Activity
Paypal has a lot of users on its platform, more than 300 million people all over the world. And Paypal, as a responsible company, does its best to keep the privacy of all users and merchants secure.
And to prevent any kind of scammer from growing on the platform. The team at Paypal keeps track of any suspicious activity on the platform.
The team tracks the activity of the transaction along with the goods/services involved in it. And if there is any kind of abnormal activity involved, you will be contacted by Paypal.
Fix – There is no specific fix, but we have a suggestion for you. Keep your account active by making regular transactions.
---
Reason 5 – Selling Riskier Items
There are many other reasons why your payment is still pending. Sometimes, Paypal holds transactions that involve buying and selling expensive items like tickets, gift cards, travel packages, consumer electronics like iPhones, etc.
Fix – Paypal has no restriction for buying and selling expensive items. But, as a seller, you must have credibility to be able to sell expensive items as well.
---
Reason 6 – Flagged Account
Paypal keeps a check on the unusual activities and user reports on the platform. And if, for any reason, your account has been mass reported by the users, Paypal will flag your account.
Well, flagging an account is different from banning an account. You will be able to use your account as usual, but you might find your payment pending for quite some time.
Fix – To prevent your account from getting reported by the users on Paypal. You should ensure that the customer is getting the product in the best possible condition without paying any extra hidden charges.
---
Reason 7 – Uncleared eChecks
Sometimes, Paypal users pay using echecks. It is a type of electronic fund that simply transfers funds from your bank account to the recipient's bank account. But, sometimes, you can observe a delay in payment.
First of all, the payment by echecks is not made instantly. You will need to wait till the echeck clears the bank. And according to Paypal, echecks take up to 6 business days to clear the bank. If you are looking for instant payment, echecks might be a good option.
Fix – If it is possible, use other payment methods from Paypal. You can use your credit or bank debit card to pay instantly. And in case there is no other way to pay. Make sure you write your check correctly and follow all the instructions.
Your bank must have enough funds to cover up your amount mentioned in the echeck. If the bank doesn't find enough funds in the sender's account, the payment will be declined.
---
ALSO SEE: Fix: Paypal refunded but no money in bank
---
Reason 8 – Wrong Recepient Details
As you already know, to send payment to someone on Paypal, you are required to enter the correct details of the recipient, that is, the associated email address, phone number or username.
On entering the wrong details, you won't be able to proceed with the transactions for obvious reasons. And you will have to initiate the transaction again.
Fix – There is no particular fix; just make sure to enter the correct details while making the payment.
---
How to get pending money from Paypal faster
If you are a seller, you can ensure to get the pending money from Paypal faster by printing a USPS or UPS shipping label. And another way is to add tracking information.
By doing this, you are proving your services to be legit, and Paypal will release the pending payment within a few day.
To read more about how to print a USPS or add tracking information, we suggest visiting our dedicated post.
VISIT NOW: How to get money off hold on PayPal
---
FAQs
1. Why is my outgoing Paypal payment pending?
There are many reasons why your outgoing payment is pending. You might have added the wrong Paypal username, or associated email or phone number. In this case, the recipient won't receive the payment, and the status will remain as 'pending.'
There is one more reason. The recipient might have opted out of receiving payments in non-favorable currency from non-verified users automatically. In that case, the payment status will remain 'pending' if the recipient doesn't accept it.
---
Final Words
And that is ladies and gentlemen.
We have tried our best to include all the possible details.
In the post, we have included all the reasons why PayPal payment is pending.
And not only the reasons, but we have also included the solution to fix each problem.
---
Further Reading:
How to get money off hold on PayPal
Why is PayPal payment pending [Fix]
How to cancel pending payment on Paypal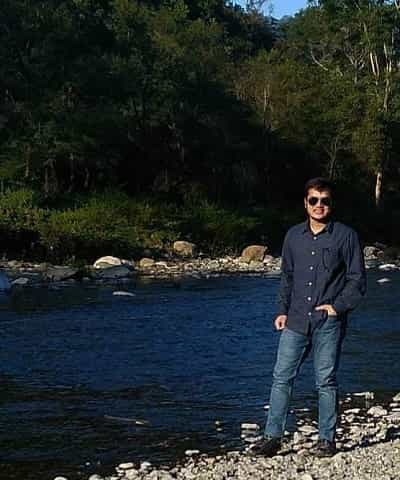 Ankit Kumar is an Engineer by profession and a blogger by passion. Over the last several years, he has written tons of articles, solving queries on Quora. He also has years of experience in investing in Cryptocurrencies, Funds, and Stocks.