If you get a paycheck or government benefits check, you may have the funds deposited directly into a bank account or on a prepaid debit card via a free service called direct deposit.
Instead of paying workers by handing them paper checks, many companies now utilize direct deposit. After an electronic connection is established between your accounts, funds will be paid straight into your designated account on the scheduled payday.
In this post, we'll go through the specifics of obtaining a direct deposit form or void check from CIBC, as well as other relevant details.
---
How to get direct deposit form CIBC app/ PC

Step 1: Log in to your CIBC Online Banking account.
Step 2: Go to "My Accounts" and choose the deposit account you'd want to use.
Step 3: Click on "Manage My Account."
Step 4: From "Deposit Account Details," choose "Void Cheque / Direct Deposit Info."
Step 5: Obtain a copy by printing the form with pre-filled account info.
In order to view your CIBC account details via the CIBC online banking app, please follow these instructions:
Step 1: Input Your Login Information
Step 2: Select the account you want to visit.
Step 3: Choose "Manage My Account" from the dropdown menu.
Step 4: From the drop-down menu, choose "Void Cheque/Direct Deposit Info."
Step 5: To utilize the information for yourself, analyze or print it.
---
How to get a void cheque CIBC
In order to prevent someone from cashing it and using the funds, a check must be designated "void." This is opposed to mailing a blank check, which may be used by frauds to empty your bank account.
You may use a void check for a variety of things, like switching to direct deposit for your paycheck or establishing regular automatic payments for bills or rent.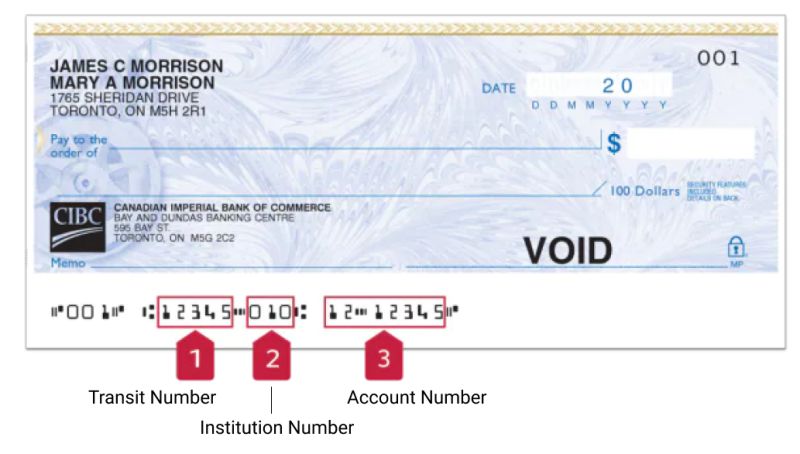 The Canadian Imperial Bank of Commerce (CIBC) does not provide customers with individual void cheques. Making your own void CIBC cheque out of a blank paper cheque in your checkbook is the quickest and most convenient option. The CIBC pre-authorized debit form may be used in place of a checkbook.
Here's everything you need to know to order a void check from CIBC Online Banking:
Step 1: Sign in to NetBank and choose Menu.
Step 2: Select My Accounts, then select the required account.
Step 3: Choose Manage My Account.
Step 4: Select your void cheque/direct deposit info.
Step 5: Go through your banking account information.
Step 6: Have the void CIBC check printed.
Step 7: Add your signature and the date.
---
How do I get my direct deposit information from CIBC Online Banking?
Follow the steps outlined below to find out your direct deposit information from CIBC Online Banking:
Step 1: To access CIBC's Online Banking, please log in.
Step 2: Choose the account you wish to set up for direct deposit
Choose the account for which you wish to set up a direct deposit or pre-authorized payment.
Step 3: From the Deposit Account Details screen, click the "Manage My Account" option.
Step 4: Click on the "Void cheque/direct deposit info" link.
Choose the "Void cheque/direct deposit info" option from the dropdown list.
To access your pre-filled Account Information form, click here.
Step 4: Review the eStatement from your CIBC account.
The void check/direct deposit form from CIBC contains all of the data that would typically be included on a cheque (i.e. transit number, institution number, and account number).
Transit (branch) number:
This 5-digit number identifies the individual bank branch where you first established your bank account. Payments Canada is responsible for the maintenance of transit numbers for Canadian financial institutions.
Institution Number:
The next three numbers identify the number of the financial -institution being referenced. This three-digit number serves as both the institution number and the bank code. The CIBC's institution code is 010. This institution number does not change irrespective of which CIBC bank branch you choose to do business with.
Account number:
The account number is the final seven-digit number [yy-yyyyy]. Your bank account is represented by this seven-digit number. Account numbers at CIBC are a total of 7 digits in length, and they have a hyphen.
Routing Number:
Routing numbers are derived by adding a leading zero "0" to the institution number and transit number provided by CIBC. If you want to set up a direct deposit or pre-authorized debit from your bank account, you may provide a copy of this to the person doing the setting up.
---
FAQs
1. How to void a CIBC Cheque
Instead of writing a physical check, you may simply create a void cheque using CIBC. If you want to cancel a check, all you have to do is pull it out of your chequebook and write "VOID" on the front in big, bold letters.
In this way, even if the check were to fall into the wrong hands, it would be useless since no bank could process it.
If you use the term "void" on a check, be careful it doesn't obscure your personal info such your name, address, account number, and routing number.
2. What are CIBC Void Cheques used for?
Whenever you need to provide details about your bank account, you may utilise a voided check. When you fill out a form supplying a financial institution with your account details, they may additionally request a void check as further verification of the data you provided.
---
Final Words
In any case, that's all there was to it.
This is all the info we could gather on CIBC direct deposit or void check. We hope that you were successful in finding the answers you were seeking for with our assistance.
---
Read more:
Why Is Your E-Transfer Taking So Long On CIBC
How To Get CIBC Bank Statement
(Reasons) Why Is CIBC Online Banking Not Working
(9 Reasons) Why Is My CIBC Debit Card Declined
How To Cancel Auto Deposit On CIBC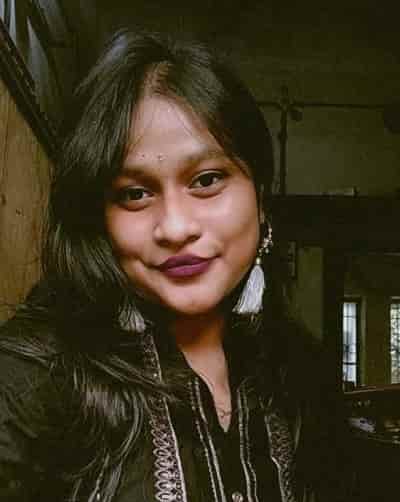 Having earned a Bachelor's degree in Commerce from Ravenshaw University, with a background in Accounting and Finance, Akshita Pattanayak contributes to UniTopTen by writing clear and concise articles based on Finance-Tech. With more than a hundred fin-tech related articles, she hopes to educate people about how banking and payment apps function.