Financial services for consumers and small businesses are two of CIBC's strongest niches, and the company has earned a reputation as a leader in North American finance.
The debit card will be supplied immediately when you open an account with CIBC.
However, the CIBC debit card is not without its hiccups for certain customers.
The inability to use a CIBC debit card is just one of several problems that customers have been facing recently.
In this article, we have mentioned the potential reasons for the CIBC debit card getting declined or not working and the troubleshooting techniques to fix the same.
---
Why is my CIBC debit card declined & not working?
Short Answer: Your CIBC debit card was declined because you exceeded the transaction limit, the card expired or was damaged, there were inadequate funds on the card, wrong data was input, the incorrect pin was entered several times, there was a server error, or the bank detected a suspicious transaction. You may also face this issue if you attempt to make an international purchase without notifying your bank. 
1. The transaction limit for the day has been hit
If you have already made the maximum number of purchases for the day using your CIBC debit card, then you will not be able to use it for your subsequent purchase.
To raise the limit, just contact your bank and request that they do so.
To prevent a thief from running up a huge bill after stealing your credit card number, they have put some restrictions in place for your protection.
That's why most financial institutions won't advise you to raise your credit limit.
2. Card has expired
Your debit card will no longer be usable after its expiration date has been reached.
There is a time limit on the use of each card. Be cautious to not use the card beyond its expiry date if you have forgotten to check it.
Typically, a replacement card will be sent to you by your bank about a month before your existing one expires.
It's conceivable that someone took your card while it was in the mail, or it might be that an error was made.
If this happens, you should contact your bank immediately so they can block the other card.
3. Inadequate funds
Inadequate funds on the card are the most typical cause of a CIBC debit card being declined.
A large purchase will fail if there is insufficient cash in the buyer's bank account to cover the whole cost of the purchase.
What this means is that you will be unable to make that transaction using your debit card.
You are only permitted to conduct transactions (or make payments) up to the amount allotted in your bank account.
4. Inaccurate data was input
Please verify that you have supplied the right information when using your CIBC debit card for online purchases.
One of two things may have gone wrong: either you typed the CVV erroneously or the card number was inaccurate by one digit.
In any case, you won't be allowed to use your card for this transaction unless certain conditions are met.
5. The card has been damaged
There is also the possibility that your CIBC debit card is destroyed, which would explain why it isn't functioning.
There are occasions when this is readily apparent, such as when there is clear damage to the magnetic strip or when the card is noticeably more twisted than it should be.
However, not all damage to a card is immediately apparent; for instance, exposure to high temperatures might impair its performance.
A fresh card may easily be ordered and is the best option here.
6. Server Issues
There are times when your CIBC debit card may not operate due to server or connectivity issues, however, this is a problem that affects any debit or credit card.
It's possible that the server is too busy, or that the system is running slowly due to some underlying technological issue.
You may try using your CIBC debit card again at a later time. For immediate assistance, you can either utilize the mobile card app or contact your bank directly.
7. The transaction has been marked as suspicious
If a transaction made with your CIBC debit card has been identified as fraudulent, the bank may have temporarily disabled the card.
Contacting your bank by phone to verify your identity and confirm that you authorize the transaction should fix this problem swiftly in most cases.
However, if you haven't used your card recently and get a suspicious activity warning, you should contact your bank immediately to prevent the account from being unnecessarily locked.
8. Blocked because of a foreign purchase
There are financial institutions that will not let you use your debit or credit card for an overseas transaction unless you grant express approval.
In case you haven't done this, and you attempt to use your CIBC debit card to make an international purchase, the transaction may be denied.
These measures are being taken to combat the growing problem of fraud perpetrated by foreign nationals.
9. Incorrect PIN
If your CIBC debit card isn't functioning, a common problem is that you've accidentally entered the incorrect PIN multiple times.
This is in effect to deter fraud, so if you receive a warning saying that you've had a lot of unsuccessful PIN tries and you haven't utilized your card today, it would be worthwhile to phone your bank to ask what has occurred.
---
CIBC debit card not working: what to do
Method 1: Wait for the server to come back online.
If the CIBC server is down, the most effective course of action for you to do in this situation is to wait for the server to become operational again.
Method 2: Request a New Card
Whenever your card is going to expires, you should always arrange a replacement in advance.
Don't put off acquiring a new card, since hundreds of individuals have found they can't renew theirs simply after it's expired.
People were kept waiting for months. You may request a replacement card from the bank if your current one has been damaged.
Method 3: Double-check Everything
The situation is delicate whether it involves a CIBC debit or credit card.
You must exercise caution anytime you use them, particularly while inputting the CVV number, card number, or pin.
Verify your entry afterward to be sure it was input correctly. And before you find yourself in over your head financially, make sure to check your account balance.
Method 4: Inform your bank ahead of time about any foreign purchases.
If you plan on making a transaction outside of the country or plan to use your card somewhere it is not accepted, you must inform the bank in advance.
You may either drop by the bank or make them a quick call to explain the problem.
As an added precaution, if you become aware of any suspicious activity on your card, contact the bank immediately so they can have it "blocked."
Method 5: Avoid exceeding your daily spending limit.
Do not give someone else access to your CIBC debit card if they are likely to waste money by making unnecessary purchases.
If you must give someone else access to your card, make sure they understand the limits on their account.
Otherwise, the card will either be blocked or will not operate.
You must examine your current balance and the number of transactions you may do before reaching your daily limit.
Method 6: Speak with your bank.
If you have obtained a replacement for the card after it has expired or after it has been damaged, constantly cross-checked before inputting the number or pin, and have never exceeded the limit, but you still find that your CIBC debit card is not functioning, you should get in touch with them immediately.
You may go to the bank yourself if you find yourself in a bind, or you can assign a trusted friend or family member there on your behalf.
---
FAQs
1. Why has my CIBC credit card been rejected?
The terms and conditions of every CIBC credit card carry a warning that hold might be put on your card if payments are late.
If this occurs, credit card access will be temporarily denied until the outstanding balance is paid in full.
All future automatic withdrawals from the account will likewise be denied.
2. Why has my CIBC account been frozen?
As a result of too many failed login attempts, access to your account has been temporarily disabled.
To access your account again, please change your password by filling out the fields below.
---
Final Words
Having your CIBC debit card refused when you know, or believe, that you have the funds to cover the purchase is very frustrating.
Also annoying is discovering you need cash but can't get any because your ATM card is broken.
The only way to get your CIBC debit card to start functioning again when you have enough money in it is to determine why it is being declined.
Even though you're feeling frustrated right now, this problem can likely be solved with a quick phone call to your bank or card issuer for assistance in identifying the cause.
---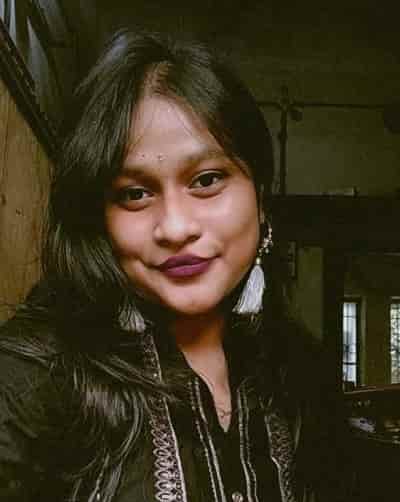 Having earned a Bachelor's degree in Commerce from Ravenshaw University, with a background in Accounting and Finance, Akshita Pattanayak contributes to UniTopTen by writing clear and concise articles based on Finance-Tech. With more than a hundred fin-tech related articles, she hopes to educate people about how banking and payment apps function.