Bank statements are sent to you every month from your bank. You can either collect them from your local branch. Or you can opt to receive them directly to your mail. That is called an e-statement or electronic statement. And as you probably know, bank statements have all the transaction and deposit details for that particular month.
Bank statements are used as address proofs in various situations or just to check your transactions and withdrawals during a particular period.
This article gives you all the required information about CIBC bank statements online and with addresses. So, do scroll down.

---
How to get your CIBC bank statement online?
Before you can view your CIBC bank statement online, you need to be registered for online or mobile banking. 
Step 1: Sign on to your account
To sign on to your account you need to enter the card number that you used to register for online banking. Then, enter the password that you assigned at the time of account creation.
---
Step 2: View statements in your account
Once you are logged in to your account, you will have a lot of divisions like banking, investing and products at the top of the page. Select Banking and under that, you will find a lot of sub-divisions to the left of the page. Then select View eStatements. Finally, scroll down to view the list of all the months and years.
Once you select the month from which you want to view it, the pdf will be opened. And you can view all your transactions and withdrawals for that month.
---
Step 3: Setting alerts for your e-statements
Also to the left of the page, you can select the option Statement Preferences. Under that, you can choose to turn on Alerts. You can choose from the options to get an alert as a notification, mail, or text message. Although you cannot view the statement from the notification itself, you need to log in to your account and view it from there.
Alerts send you emails, text messages, or notifications from the application itself. This way you will know when your bank statement is ready. And you can view it at your convenience.
Note – The bank statements as you now know can only be accessed with your card number and a password (set up by yourself). So, you can be sure that your details are safe. And they are only between you and the bank itself.
It is common sense that you should not share your login details with anyone. So, it is best to keep it to yourself, and not give it even to your most trustworthy people.
---
How to get your CIBC bank statement with an address?
Short Answer: To get your CIBC bank statement with an address you need to visit a local CIBC branch and get it.
An e-statement for your account will contain everything except an address. It will have your account number name, balance, transactions, deposits, and type of account. An account statement will have an address only if you request your credit card statement. A normal checking or savings account will not have an address attached to it.
Step 1: Go down to a local branch
So, to get your CIBC bank statement with an address, go down to a nearby CIBC branch. Talk to a teller and ask them to give you a bank statement that has your residential address on top of it.
Step 2: Provide essential documents
You might need to provide some proof of residence and other official documents and IDs. They will ask you the reason you are asking for a statement with the address. Tell them your reason for it and they will process your request. You might have to wait a while in the branch and they will give you the bank statement with an address.
---
FAQs
Q1. Are bank statements with addresses necessary? Can't I just use one without an address?
It depends on the task you need it for. 
For example, you are buying a property. The seller might want to see that you can be trusted with the EMIs they are offering you. In this case, they will need the address proof and your transactions and deposits too. This is when the bank statement with the address comes into the picture.
Some people just need your bank statement to keep their spending habits in check. In that case, you do not need an address, do you? You just need a regular statement with your deposits and withdrawals. So as previously mentioned the "bank statements with the address" importance increases depending on what you need them for.
---
Q2. Will I get a Mailed statement even if I choose an e-statement now?
No, you will not receive a Mailed statement after opting for an e-statement.
A mailed statement is also a bank statement that is sent to your mail. But it is a PDF or a document that is password protected, which can be opened by following the instructions in the mail. And once you opt in for an e-statement and its alerts, you will not get a Mailed statement.
---
Final Words
This article has given you the method to obtain your bank statements online. And offline with an address attached to the statement too. I hope this article has helped you with getting your bank statements in a way that is easy for you.
So, that is all folks!
Don't have a good day, have a great day!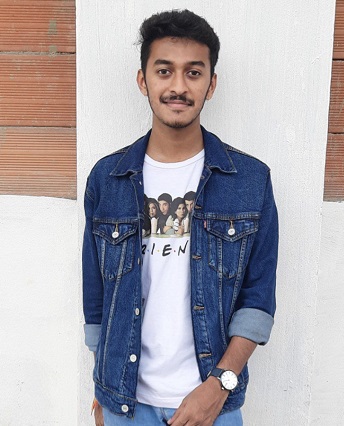 Sri Sahith is passionate and writes his articles by ensuring attention to detail. During his graduation study, he has taken elective subjects like Business Economics and Financial Analysis. These gave him the interest, knowledge and passion to write articles related to Finance-Tech. Also, he loves to read books and talk about them as long as possible.