Autodeposit is a newer, safer, and more efficient method. Wherein you can enter the details of the recipient, it may be a number or email address. And the amount will be automatically deposited by e-Transfer without setting or answering a security question. You just have to set it up and it will do the transactions as easy clockwork.
Now, if you want to cancel your auto deposits at Canadian Imperial Bank of Commerce or CIBC, you have come to the right destination. Read on to know all about it.

---
Can you cancel an Autodeposit e-Transfer on CIBC?
Short Answer: Yes, you can cancel the Autodeposit e-Transfer on CIBC. But you have to do it before 6 AM ET (Eastern Time) on the date of transfer. 
If you have a scheduled Autodeposit e-Transfer that you are not willing to send at the moment, do not worry. You can cancel it even on the day of the transfer. Just remember to do it before 6 AM. The option will not work after that time for CIBC Autodeposits.
After that, the transfer is set in stone and you will have to talk to the person you sent it to and ask them to send the money back. This is a tedious process and it is better to take control of your Autodeposits before it falls out of your hands.
Also, when linking an account to the Autodeposit, make sure you enter the right set of details. It may be a number or an email address. Whether it is a one-time or recurring payment, you do not want the money to fall into some stranger's account.
There is a negligible cancellation fee for Interac e-Transfer. CIBC charges $3.50 for the cancellation of the Autodeposit. If you cancel it as soon as you set up the deposit, there will probably be no cancellation fee. But, if you do it as the date of deposit gets closer, you will have to pay the fee.
---
How to cancel Autodeposit on CIBC?
The following steps will tell you how to cancel an Autodeposit on CIBC.
Method 1: Online Banking
Step 1: Sign On to the online banking website from your system or iPad.
Step 2: Once you are logged in you will see the option My Accounts. Select it and under that, you will find the option to view Account Details.
Step 3: Then, you will find Upcoming Transactions.
Step 4: Click on the delete icon near the transaction you want to cancel.
Method 2: Mobile Banking
Step 1: Open the CIBC mobile banking application and sign on to your account, if you have not done it before.
Step 2: After logging in you will find Upcoming Transactions in the Main Menu of the application.
Step 3: Under Upcoming Transactions, you will find all the scheduled transactions.
Step 4: Now, select the delete icon for the Autodeposit you want to cancel.
Note – You can cancel a single transaction or all recurring transactions based on your discretion. Also, it is important to note that you can only do it if the money has not already been deposited into the recipient's account.
---
FAQs
Q1. Can you reverse an e-Transfer after the Autodeposit is done?
No, you cannot reverse an e-Transfer after the Autodeposit is already done. 
Although, you can contact the recipient to cancel the payment from their side. In this way, the money will revert back to your account. Also, you can cancel the transaction from your side by contacting the bank or doing it from the online banking website.
---
Q2. If the recipient declined the Autodeposit, how long will it take for the money to be available in my account?
It generally takes the money 1 business day to be available to you. 
Let us say you have asked the recipient to decline the deposit because it was a mistake. Do not panic, the money will not be gone. It will take some time for it to reflect back into your account. If it is not sent back to your account, you can contact your bank and raise an issue.
---
Final Words
This article tells you if you can cancel an Autodeposit e-Transfer on CIBC. It also gives you the steps to cancel it on Online banking and mobile banking too. A few frequently answered questions are mentioned to clear a few other doubts related to the topic. I hope this article has helped you.
So, that is all folks!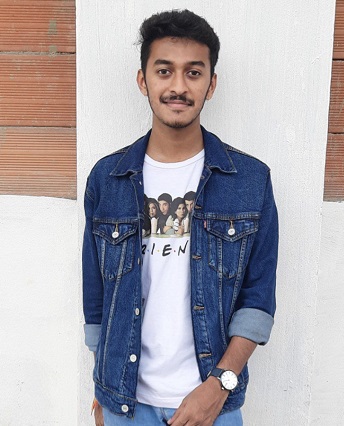 Sri Sahith is passionate and writes his articles by ensuring attention to detail. During his graduation study, he has taken elective subjects like Business Economics and Financial Analysis. These gave him the interest, knowledge and passion to write articles related to Finance-Tech. Also, he loves to read books and talk about them as long as possible.