With the exponential growth of the internet, online banking has become normal banking. It is now a part and parcel of a bank. Because the cash payments have been reduced and the online payments have been increased.
So, if you have any issues with CIBC or Canadian Imperial Bank of Commerce online banking, you are on the right page. This site also gives you the steps to log into your CIBC online banking.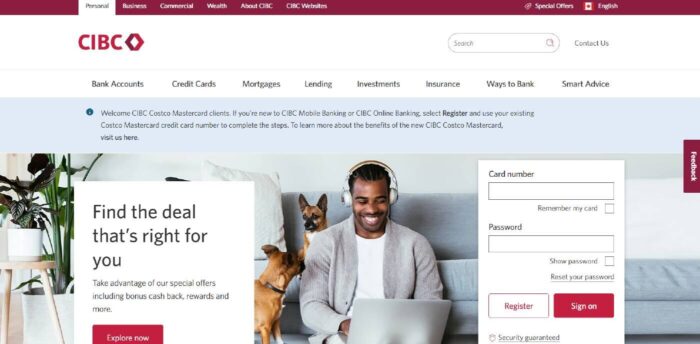 ---
Why is your CIBC online banking not working?
Short Answer: If your CIBC online banking is not working, it might be an issue with the bank's server. Or sometimes a poor internet connection might also be the cause.
Online banking is present to make your banking needs easily accessible and faster. But isn't it annoying when you are unable to access it? The very thing that should make your process easy giving you problems is the last thing you need.
Here are the reasons your online banking service isn't working as expected or not working at all. 
Reason 1: Not enrolled in online banking
CIBC has online banking but it does not consider your account for online access if you have not registered for it. It is not a default option, you are not enrolled in online banking as soon as you open an account with them.
---
Reason 2: Issue with the server
Sometimes your account or your bank details are not the issue. The servers of CIBC will be under service for some time either to improve its server or for regular maintenance. If you are having an issue with the login and using the online services, it is most probably a server issue. You can wait and try again after a few moments.
---
Reason 3: Incorrect login details
Entering incorrect details or any mismatch of the details with the bank's database will lock you out of your account. Similar to the number of trials at an ATM to enter your PIN, your online account will also give you three trials to enter the right set of information. So, when you guess a password more than three times you will be locked out of your account.
If an account is locked due to incorrect password attempts, you will have to visit your local branch to get it back.
---
Reason 4: Access denied
If you have done anything suspicious with your account, CIBC will most certainly block your account access. Until the whole account is put under review and comes out of it spotless, you will not be able to access your account.
---
Reason 5: Unsupported browser
If you are running your CIBC online banking portal on a computer, make sure that the website supports the browser. The most commonly used and accepted browsers are Google Chrome, Safari, and Microsoft Edge. Using these would not attract any issues to your online banking experience.
---
Reason 6: Older application
Running an older version of the application on your device is not the most efficient way to access your services. Older versions have the old security protocols and features which will be updated when you update your application. Newer versions help you access your service without any hassle.
Keeping the auto-update turned is a good enough way to avoid problems with online banking.
---
Reason 7: Cookies and permissions blocked
For a website cookies are essential pieces of data. If these things are blocked you will not be able to use the website smoothly. Also essential are pop-ups for some websites, especially banking websites. Allowing these will also make your process quite smooth.
Similarly, for an application permissions are quite important. If you turn OFF any of the necessary ones, you will not be able to access or use the application to its fullest potential. And that is not at all what we want right?
---
Reason 8: Poor connectivity
Last but not the least, poor internet connectivity is the issue for half of the people who are unable to access online banking websites. A good network speed is very important for the functioning of any website or application. At least 5-7 Mbps of network speed is necessary for you to use any kind of basic internet-based service.
---
How do you log into CIBC online banking?
You can log into CIBC online banking either from the application or the website. The steps are mentioned below.
Step 1: Open the application if you are on your phone or open the website on your computer.
Step 2: You will have the option to Sign On on the CIBC website or application. Select or click on it.
Step 3: Now, enter the set of details asked i.e. card number and the password. You can select the "Remember my card" option to make your login easier next time.
Step 4: Finally, click on the Sign On option below those boxes and you now have access to your online banking services.
Note – Before you do that, remember that you have to enroll in online banking if you have not done that before. Although online banking access is free, as previously stated it is not a default option for CIBC customers.
---
FAQs
Q1. Why is it necessary to give permissions to the CIBC application?
Permissions are important for the application to work as it is intended. 
If you do not grant permissions for the application, it cannot cater to your banking needs. The application is private and secure and your data will not leave your phone and their database. You need not think twice to grant these small permissions.
---
Q2. What to do if you forget your online banking credentials or password?
You can change the password online or go to your branch with help.
You can select the forgot password option and will ask you for all the details that help identify you. Once you enter all these details, you will be asked to change the password online or at a branch. So, you can choose from either one of those options and change your password by following their instructions.
---
Q3. Is online banking safe to sign up and use?
Yes, absolutely. Your money and your services are password protected.
Online banking is very common these days. And banks are using the latest security protocols and features. This will make your experience with it easier and safe too. Any questions regarding the safety of online banking can be answered if you contact CIBC's customer support.
---
Final Words
This article gives you all the possible reasons your CIBC online banking is not working as it is expected. A mini guide on how to log into your CIBC online account is also mentioned with a bunch of frequently answered questions too. I hope this article has helped you answer your concerns.
That is all folks!
Don't have a good day, have a great day!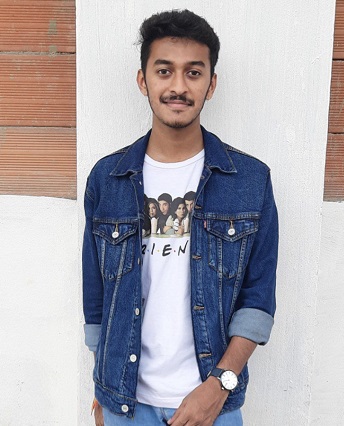 Sri Sahith is passionate and writes his articles by ensuring attention to detail. During his graduation study, he has taken elective subjects like Business Economics and Financial Analysis. These gave him the interest, knowledge and passion to write articles related to Finance-Tech. Also, he loves to read books and talk about them as long as possible.