Ever tried to buy tickets on Ticketmaster for a big event and got stuck because of a weird error code u001?
Now, you may have also faced the error code u533 or u521 and it could be as frustrating as the error under discussion.
Well, don't worry because I'm here to help. We've all faced this u001 error, and there are ways to fix it. So, let's figure out what this code means, what causes it, and most importantly, how to address the issue and get those tickets you want.
---
What does the Ticketmaster error code u001 mean?
Short Answer: The Ticketmaster error code u001 or 0001 means there is some problem with the seat you are trying to book or there's a web traffic issue with the platform, both of which prevent you from reserving a seat or booking tickets for a concert.

If you're trying to grab more tickets than there actually are, you might come across this error. Another reason why this can be the case is if the event you're eyeing is already fully booked or if someone else has gotten their hands on the tickets you wanted.
In addition, technical problems, such as server downtime, a slow internet connection, an incompatible browser, excessive cache, or a dispute with browser extensions, might cause the error.
---
Fix: Ticketmaster error code u001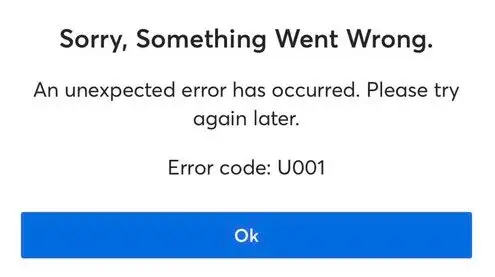 Method 1: Inspect the server's availability
When you're ready to buy tickets for the concert you've been dreaming about but Ticketmaster's servers are acting up, take a deep breath and examine the server's condition. Sometimes, the problem isn't on your end but theirs.
Check Ticketmaster's social media or website to see if others have had this problem. You'll have a better idea of when to try again and may find it oddly comforting to learn that you're not alone when facing a server issue.
---
Method 2: Try somewhere else
The Ticketmaster error number 0001 often appears when there is a problem with the seating layout. So, what can you do? You might check the availability of seats in another area of the venue. 
Having faced the 0001 error myself, I can tell you that changing seats fixed the problem for me. You may be able to discover the perfect tickets by changing your search settings.
---
Method 3: Delete the app's cache
If the Ticketmaster app has let you down with the u001 error code, a corrupt cache may be at fault. It can be frustrating but this cache-clearing method below often does the trick.
For Android:
Step 1: First, head over to your device's settings.
Step 2: Scroll down or search for the "Apps" option and tap on it.
Step 3: Find the Ticketmaster app in the list of your installed apps and tap on it.
Step 4: You'll see an option labeled "Storage." Tap on that.
Step 5: Among the storage options, you'll find "Clear Cache." Go ahead and tap that.
Step 6: To give your app a clean slate, tap on "Clear Data."
For iOS:
Since there is no built-in mechanism for clearing app cache on iOS devices, you have to delete the application and reinstall it. Here's how to do so:
Step 1: Open your device's "Settings" app.
Step 2: Scroll down and find "General" among the settings options.
Step 3: Look for the Ticketmaster app in your list of installed apps and tap on it.
Step 4: You'll find "Storage" as an option; tap it.
Step 5: Choose "Offload app" to free up space without deleting essential data.
Step 6: After offloading, tap "Reinstall" to restore the app to its original state.
---
Method 4: Erase the cache from your browser
You could be in the middle of booking your tickets and your browser might act up due to accumulated cache. The truth is that it can happen to anyone, but a quick solution can make all the difference. So, let me show you how to delete the cache in your browser:
Step 1: Go online and open up Chrome
Step 2: Choose Settings from the drop-down list that appears after clicking the three vertical dots in the upper right.
Step 3: Find and click on the "Privacy and Security" section of the Settings menu.
Step 4: Select "Cookies and other site data" from the "Security" menu.
Step 5: Head over to "General settings" and choose "See all cookies and site data."
Step 6: Enter "Ticketmaster" into the search field.
Step 7: Next, select the "Remove all Shown" button.
Step 8: From the resulting window, choose "Clear all".
---
Method 5: Get rid of the Google Activities related to Ticketmaster
This is a lesser-known solution that can help, and I'm here to guide you through it. Here are the steps to take:
Step 1: First, access myactivity.google.com from your browser.
Step 2: Log into your Gmail account.
Step 3: Find and click on the "Delete activity by" link on the left panel.
Step 4: Select the actions to be deleted.
Select the time frame during which you first saw the Ticketmaster error code 0001 on the device you're using.
Step 5: Select the "Delete Activities" option.
It might sound unusual, but your Google activities can sometimes clash with Ticketmaster's processes. By clearing out any conflicting data, you may have a chance at getting rid of these pesky errors.
---
Method 6: Disable extensions from your browser
One common cause for the Ticketmaster error u001 can be browser extensions. These seemingly harmless add-ons can sometimes clash with Ticketmaster's website, causing disruptions I've had my fair share of frustration with browser extensions, but disabling them often solves the issue.
To do so, follow these steps:
Step 1: Look for the extensions in your browser, often found near the address bar.
They can be ad-blockers, password managers, or other tools.
Step 2: Temporarily disable them one by one.
You can do this by right-clicking and selecting "Disable" or through your browser's settings.
Step 3: Check if the issue persists
After each disable, try booking tickets on Ticketmaster again. If the error vanishes, you've likely found the culprit.
---
Method 7: Change your Browser
Ever been stuck with a browser that just won't cooperate when you're in the middle of booking tickets on Ticketmaster? It's a frustrating situation that many of us have come across.
Well, different browsers handle websites differently, and a simple switch can make all the difference. Consider using a different browser if you're having problems with the current one. For instance, if you usually use Chrome, give Firefox or Safari a shot.
---
Method 8: Use the incognito mode
Now, here's another lesser-known method that could help you get your hands on the tickets without any errors.
Step 1: Activate Incognito Mode
Most browsers offer this feature, and you can usually enable it by clicking the three dots in the top-right corner and selecting "New Incognito Window" or something similar.
Step 2: Access Ticketmaster
Once in incognito mode, head over to the Ticketmaster website.
Step 3: Try purchasing your tickets once more.
---
Method 9: Log out and log back in
This method often acts as a reset button, removing errors from the platform.
For Browser Users:
Step 1: Click that "Log Out" button on Ticketmaster.
Step 2: Shut down the browser completely.
Step 3: Restart your computer or mobile device.
Step 4: Reopen your browser, visit Ticketmaster, and log back in.
For App Users:
Step 1: Inside the Ticketmaster app, log out.
Step 2: Close the app entirely and ensure it's not running in the background.
Step 3: Restart your smartphone.
Step 4: Open the Ticketmaster app again and log back in.
So, when the u001 error occurs, don't fret; just log out and reconnect for a seamless ticket-buying experience!
---
Method 10: Switch to another ticket-providing platform
If everything else fails, consider looking beyond Ticketmaster and exploring alternative ticket providers. There are various ticket-selling platforms out there, each with its unique features and user interfaces.
Websites like StubHub, SeatGeek, or even the venue's official website can be good alternatives. After switching services, see whether the tickets you want are still available. It's surprising how often you can find great deals and avoid the u001 error hassle.
---
SEE ALSO: 
---
Final Words
The Ticketmaster u001 problem isn't nearly as difficult to fix as you would think. There's always a way to fix problems.
Whether it's checking Ticketmaster's server, changing your seat choice, or clearing out some tech mess, there are ways to tackle it. If you find yourself struggling with u001, don't hesitate to try out the aforementioned solutions.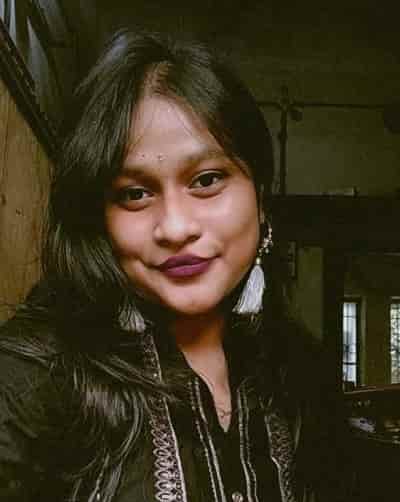 Having earned a Bachelor's degree in Commerce from Ravenshaw University, with a background in Accounting and Finance, Akshita Pattanayak contributes to UniTopTen by writing clear and concise articles based on Finance-Tech. With more than a hundred fin-tech related articles, she hopes to educate people about how banking and payment apps function.