Are your tickets on Ticketmaster not showing up?
Whether it's a concert, a sports game, or a play, losing your tickets can transform what should have been an exciting experience into a disappointing one. No ticket buyer ever wants to be in that position.
And if you are someone who also purchases tickets from StubHub, you could come across the StubHub tickets not showing up in the app issue as well.
However, fortunately, in this article, you will find helpful tips and practical strategies for making your tickets easily available whenever you may need them. In order to address your concerns, we will investigate a variety of solutions to the problem of missing Ticketmaster tickets.
---
Why are my tickets not showing up on Ticketmaster?
Short Answer: Your tickets might not show up on Ticketmaster due to technical glitches and bugs, issues in the device, network problems, outdated app, or if you have logged into the wrong account.

1. Glitch or bugs
There might be a problem on Ticketmaster's end preventing the tickets from being shown. If you find yourself in such a crisis, you should contact Ticketmaster's support team for help. They may go further into the problem and provide advice on how to fix it.
2. Issues in the device
Your tickets may not show up on Ticketmaster if there are any difficulties with your device. Verify that your mobile device satisfies the Ticketmaster app's minimal system requirements.
3. Incorrect Account
If you are not signed in to the correct account, you will face this issue. The tickets may be linked to a separate account, therefore it's important to verify all of your accounts.
4. Network Problem
Tickets may not be shown if they cannot be successfully retrieved from Ticketmaster's systems due to a lack of connectivity or an unstable internet connection. Access your tickets from several networks or devices, and make sure your internet connection is consistent.
You may also test whether the problem remains by switching between Wi-Fi and mobile data. If that's the case, you may need to get in touch with your ISP for help.
5. Delay in delivery
If the event is far off in the future, there may be a delay in the distribution of the tickets. Sometimes, the tickets may even show up a day before the event. 
6. Out-of-date Ticketmaster app
Using an older version of the Ticketmaster app may prevent you from accessing all of the features and updates available today. This may cause tickets to appear incorrectly or disappear completely.
---
How to Fix Ticketmaster tickets not showing up
Method 1: Wait for a while
One remedy if your tickets aren't showing up on Ticketmaster is to give it some time. When an event is far off in the future, it's possible that ticket distribution may be delayed. The tickets may not show up in your Ticketmaster account right away.
You should be patient and wait for a bit if you have completed the buying procedure and got confirmation. Ticketmaster customers have said that their tickets appeared in their accounts without any intervention on their part. This indicates that there may be a lag in the showing up of tickets owing to systemic operations, synchronization, or other technological considerations.
If you purchased tickets more than a week in advance, Ticketmaster says they should be available for download from your account 5 days before the event. If this doesn't happen, you have until 48 hours before the show to contact customer service.
Method 2: Search your email and the spam section.
Ticketmaster emails may be mistakenly sent to your spam or junk mailbox. The email's subject line or your email service's privacy settings might be at fault.
You may find the message in your inbox's spam or rubbish folder. Check your inbox for any correspondence from Ticketmaster or any ticket-related communications. Mark any emails from Ticketmaster as "not spam" if you discover them so that they won't be filtered automatically.
Adding the Ticketmaster email address to your contacts or designating it as a safe sender can help ensure that future communications from them are not mistaken for spam. If you do this, you may increase the chances of future ticket-related correspondence reaching your inbox.
Method 3: Check your Ticketmaster Account
Make sure you are using the Ticketmaster account that you used while purchasing tickets. If you have more than one account, check to see whether the tickets are linked to one of those other accounts.
Method 4: Update the Ticketmaster app
Make sure you have the most recent version of the Ticketmaster app on your mobile device. Tickets may not appear properly in older versions of the software due to incompatibilities or defects.
Visit your device's app store (e.g., Google Play or the Apple App Store), search for "Ticketmaster," and if an update is available, tap the update button to install it. Launch the app once the update has taken effect to see whether your tickets have been added.
Method 5: Empty the Cache
The Ticketmaster app uses a cache to temporarily store data in order to speed up performance and load times. This cache, however, may become damaged or out of date, resulting in problems. If you are having trouble seeing your tickets on the Ticketmaster app, clearing the app's cache may help.
Find the Ticketmaster app, then choose "Apps" or "Applications" in your device's settings, and then pick "Clear Cache" or a similar option to remove the cache. Try opening the Ticketmaster app once again after clearing the cache to check whether your tickets have been restored.
Method 6: Verify Network Connectivity
When using Ticketmaster, a steady internet connection is essential. The app may not load your tickets correctly if your internet connection is unstable or slow. Use a dependable Wi-Fi connection, or if that's not possible, mobile data.
You may also try rebooting your router or switching off and then back on your Wi-Fi network. When your network is solid, launch the Ticketmaster app and see whether your tickets show up or not.
Method 7: Switch between Ticketmaster App and Website
Some features and capabilities of the Ticketmaster app and website may vary. Sometimes one platform will have a problem while the other is unaffected by the same technological issue. You may isolate the app or the website as the source of the issue by using both simultaneously.
If you usually use the Ticketmaster app, you may want to try getting your tickets by going to the Ticketmaster website. Contrariwise, if you use the Ticketmaster website, switch to the Ticketmaster app as an alternative.
Method 8: Remove the app and reinstall it
If the Ticketmaster app is acting up and restarting it doesn't help, try deleting and reinstalling it. By starting again with a clean installation of the app, you eliminate any potential causes for the tickets to not appear. After reinstalling the program, you'll need to log in again.
Method 9: Get in touch with Customer Service
If you've already tried the above solutions with no luck, you should contact Ticketmaster's support team. They can access your account details and provide specific assistance to help you fix the problem. You can get help if you get in touch with them via the proper channels, explaining your situation and the purchase information for your tickets.
---
FAQs
1. Why can't I see my Ticketmaster tickets in the app?
There are a number of potential causes for your tickets to not appear in the app. To begin, check that you are using the most up-to-date version of the Ticketmaster app. Try quitting and restarting the program if you just installed an update. If the problem remains after these steps, consider reinstalling the app or emptying the app's cache.
2. What should I do if my Ticketmaster tickets are not showing up on the website?
If you're having trouble finding your tickets on the Ticketmaster website, using the app may help. if the problem persists on multiple platforms, you may want to try switching between them to see whether it's isolated to one. If you can see the tickets on the app but not on the website, try clearing your browser's cache and returning to the site.
---
Final Words
Missing out on tickets on Ticketmaster may turn an otherwise enjoyable experience into a stressful struggle. However, any problems with ticket visibility may be resolved by following the directions mentioned in this article.
The key to dealing with such circumstances is to be well-informed and proactive. Therefore, we hope you found this article informative and helped you with your persisting concerns.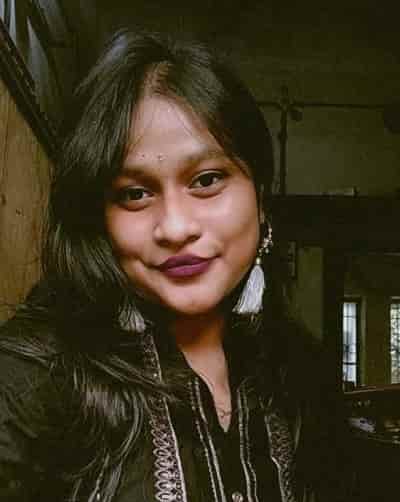 Having earned a Bachelor's degree in Commerce from Ravenshaw University, with a background in Accounting and Finance, Akshita Pattanayak contributes to UniTopTen by writing clear and concise articles based on Finance-Tech. With more than a hundred fin-tech related articles, she hopes to educate people about how banking and payment apps function.