Having trouble purchasing tickets on Ticketmaster?
Encountering error codes while trying to purchase tickets on Ticketmaster?
The inability to reserve tickets, payment issues, and other technical issues all make it more difficult to get the seats you want.
When you've been looking forward to something for a long time and you can't seem to get a spot, this may be irritating. It becomes worse when you have already booked tickets but the Ticketmaster tickets are not available yet.
You'll be able to buy tickets from Ticketmaster without any problems if you read this post and use the strategies provided. We'll walk you through a systematic approach to fixing the most typical causes of these errors.
---
Why Ticketmaster won't let me buy tickets
Short Answer: Ticketmaster won't let you buy tickets because the VPN is on, the internet is unstable, the cache is corrupted, you have logged into multiple devices, there are issues with the payment method, or browser extensions are enabled which are interfering with the ticket buying process.

1. Poor internet
Ticketmaster's website may not display correctly if your internet connection is sluggish. Because of this, navigating the site, finding tickets, and completing the purchasing procedure may be challenging.
Check your internet connection speed or try visiting the site from a different computer or network to see if the problem continues.
2. VPN is active
Virtual private networks (VPNs) might cause incompatibilities with several websites and apps, including Ticketmaster.
Ticketmaster may have safeguards in place to identify and block access from virtual private networks (VPNs), which may be used to bypass certain restrictions. We recommend temporarily disconnecting your VPN and trying to visit Ticketmaster without it.
3. Corrupt cache
To speed up page loads, your browser keeps temporary data from the websites you visit in its cache. However, a damaged cache may disrupt the operation of any website or app, Ticketmaster included. To fix this, try clearing the cache and cookies from your browser.
4. Logged into multiple devices
It could be impossible for you to buy tickets on two separate devices at once if you're already signed in on one browser or another. To buy tickets, please ensure that you are logged out of all other devices and browsers.
5. Problems with the method of payment
If you're having trouble paying, it might be because of a problem with the payment option you've chosen. Verify that your chosen mode of payment is both legitimate and a valid Ticketmaster payment option. Another option is to try paying with a different method and see if it works.
6. Browser extensions are enabled
Ticketmaster, like many other websites, might become inoperable if you install certain browser addons or extensions. Some features required for the website to function properly may be blocked by them. Ticket purchases may go through if you temporarily disable any browser add-ons or extensions.
---
Why do I keep getting an error code on Ticketmaster?
You keep getting error codes on Ticketmaster because of card errors, an outdated app, an uncleared cache, or a server issue. Error messages may also appear if a VPN or browser add-on is active, or if the event is sold out.
1. Card issues
There may be a problem with your credit card if you see the message "Unfortunately we are unable to reserve your tickets just now." The card may have expired, be invalid, have insufficient funds, or be one that Ticketmaster does not accept.
2. Outdated app
If you are using an older version of the Ticketmaster app and are receiving an error code, try updating to the latest version. The inability to update or address bugs in older versions might lead to problems while buying tickets.
3. Uncleared cache
As already discussed, an uncleared cache on your device might occasionally prevent the Ticketmaster app or website from working as intended. Erasing the cache will likely fix the problem.
4. Access to a VPN and browser add-ons are activated
Using a virtual private network (VPN) or a browser add-on when buying tickets from Ticketmaster may result in complications.
VPNs have been known to cause security measures to activate or to cause conflicts with the website, both of which might result in error messages. Similarly, Ticketmaster may stop working properly if you use a certain browser extension or add-on.
5. Problem with the server
Due to excessive traffic or technical issues, the Ticketmaster website may sometimes perform slowly or become temporarily unavailable. Because of this, it may be difficult for the user to book the tickets. You may need to wait until the problem has been fixed before trying again.
6. Tickets are sold out
If you attempt to book more tickets than are allowed, you may get an error message, even if there are still tickets left within the allotted number. This may also occur if the event's ticket supply has run out or if all available seats in a certain section have been claimed.
---
Fix: I keep getting an error code on Ticketmaster
Method 1: Delete all browsing history and cookies
When experiencing problems with Ticketmaster, it might be helpful to delete any temporary files and data stored in your app and browser's cache and cookies. To fix problems caused by old or conflicting data, clearing the cache is a common troubleshooting step that includes deleting temporary files and data kept by the application or browser.
Method 2: Install the latest version of the Ticketmaster app.
If you're having trouble using the Ticketmaster app on your mobile device, try upgrading to the most recent version. Follow these steps to update your app:
Step 1: Launch the app store on your smartphone (e.g., Google Play for Android or App Store for iOS).
Step 2: Look for the Ticketmaster app on your device.
Step 3: Click the Update button if an update is available.
Step 4: Allow the update to download and install.
Launch the Ticketmaster app after the update is finished to see whether the problem still occurs.
Method 3: Disable the VPN and browser extensions
Ticketmaster's features may be disrupted by virtual private networks (VPNs) and browser add-ons. You may determine whether they are the source of the issue by temporarily turning them off. How to turn them off is as follows:
For VPN: You may disable your VPN by accessing the VPN app or settings on your device.
For browser extensions: If you have any extensions or add-ons installed, you may deactivate them in your browser's settings or extensions menu.
You may access Ticketmaster once again by turning off the VPN and any add-ons you may have installed.
Method 4: Examine your internet connection
If you want to use Ticketmaster without any issues, you need a connection you can rely on. Here are some options:
Check that your network or Wi-Fi connection is steady.
To make sure you have a working internet connection, try loading other websites or applications.
Rebooting your router or switching to a different network can help if you're having connectivity problems.
Method 5: Check for server issues
Errors may occur when Ticketmaster's systems are overloaded or experiencing technical issues. Now, what you can do is:
If you are experiencing server issues, please visit Ticketmaster's website or social media pages for any updates or notifications.
It may be necessary to wait for the server difficulties to be fixed if there are any. If that happens, giving it another shot later may help.
Method 6: Purchase tickets at a place with more open seats.
As we've already established, booking an event's tickets when there are just a small number available might result in an error. If your preferred location has run out of tickets, you may try to find another location that has more tickets available.
If you do this, you may be able to purchase event tickets without encountering any problems. If you locate tickets that work for you elsewhere, you should buy them as quickly as possible.
Method 7: Do not log into several devices.
Using the same account on many devices at once could lead to issues when attempting to buy tickets on Ticketmaster. Problems may arise if you are signed into numerous devices, making it impossible for you to effectively buy tickets.
To fix this, sign out of your Ticketmaster account on any other computers or browsers you use. Before buying tickets, check to see that just one of your devices is logged in.
Method 8: Verify the payment info
Making ensuring your payment details are correct before buying tickets is essential.
Step 1: Navigate to the Ticketmaster website.
Step 2: Log in using your credentials.
Step 3: Choose "My Account" at the top of your screen.
Step 4: Next, choose "My Account" once again.
Step 5: Locate and choose "Payment Options".
Please double-check your credit card number and ensure it is valid. If any of the payment information is inaccurate, please update it. If you're certain that you entered the right payment information, but you're still having trouble, you may try a different payment method by clicking "Add New Card".
Ticketmaster recommends using a different email address to register a new account, however, if you continue to get error messages after switching your payment method.
---
FAQs
1. Why does Ticketmaster keep saying something went wrong?
There was a glitch in the transaction procedure, and that's why this happened. Neither their nor your computer could complete the ticket purchase because they lost connection to the ticketing systems.
If you see this message, it signifies that the ticket you submitted did not go through. You may post your ticket and attempt to fix the problem again.
2. I keep getting the u103 error. What should I do to fix it?
When you get the u103 error, it usually means there was a problem with your payment details. Verify that your payment card information is right, that your card hasn't expired, and that your billing details are correct.
If the issue remains after trying those solutions, you may want to try registering a new account with a different email address or a different payment method.
3. What should I do if the tickets I want to purchase are sold out?
If the event you want to see is sold out, you may try to get tickets to a similar show at a different venue, in a different sector of the venue, or through a reliable ticket reseller. If you're interested in getting updates on ticket availability, signing up for alerts or following Ticketmaster's official channels is a good idea.
---
Final Words
In conclusion, it's annoying when you get an error message when you attempt to buy tickets through Ticketmaster.
However, by implementing the procedures outlined, such as clearing your cache and cookies, updating the Ticketmaster app, turning off VPNs and browser extensions, checking your payment information, ensuring a stable internet connection, and exploring alternative ticket locations, you will be well-equipped to address the common causes of error codes on Ticketmaster.
Always act quickly and keep up with any changes or releases since ticket availability is unpredictable. Do not hesitate to contact Ticketmaster's customer service for professional advice if you continue to have problems after implementing the suggested methods.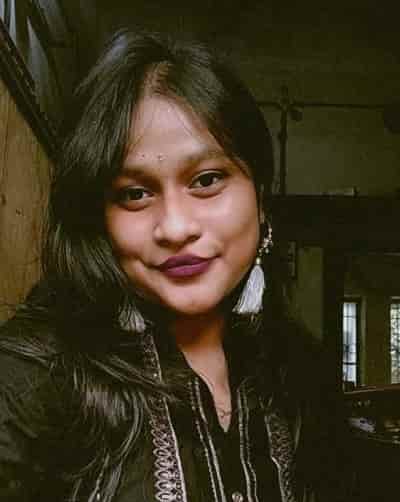 Having earned a Bachelor's degree in Commerce from Ravenshaw University, with a background in Accounting and Finance, Akshita Pattanayak contributes to UniTopTen by writing clear and concise articles based on Finance-Tech. With more than a hundred fin-tech related articles, she hopes to educate people about how banking and payment apps function.