Are you trying to add a song to your Instagram Story but getting a "No Results Found" error again and again?
Then you must really try out our guide to fix "No Results Found" in Instagram Music.
The issue doesn't appear much frequently. But, if it is appearing for you all the time then you should try fixing it using the different methods that we will be providing here for you.
All you have to do is, follow the details in the guide and implement as mentioned.
---
What is Instagram music?
Instagram is probably one of the most popular social media apps these days. The photos-videos sharing app is much famous amongst the youngster. And Reels only grabbed the attention of more youngsters.
Instagram has got everything for its users. You can talk to your friends through Direct Messages, if you are missing someone very special, you can do video chat as well.
Other than sharing photos, Instagram allows you to share media like photos and videos with your friends in very different ways. You can choose to upload photos either as posts or stories if they do not carry enough significance.
The developers of Instagram keeps on bringing new features to the app. This lets users have a better overall experience with the app.
One of these features, that Instagram introduced a lot later is the Instagram Music feature. Users can add a song, a part of a song to be exact, to any photos in stories.
Users really liked this new way to express feelings and moods. And soon, Instagram Music became one of the best features of Instagram.
---
ALSO READ: How to disable messages on Instagram (disable DM)
---
What is "No Results Found" in Instagram?
Every app has a list of error codes that appears when the app is unable to perform an action, as intended. And your beloved Instagram has that list too.
"No Results Found" is a kind of error code that generally appears when Instagram Music couldn't find a song that you are searching for. But, sometimes, there could be other reasons why error code like "No Results Found" appears on Instagram.
The first reason for the appearance of Instagram Music "No Results Found" is the unavailability of a particular song on the Instagram Music platform.
Another reason could be the official restriction of Instagram Music for business accounts. This is because Instagram doesn't allow businesses or companies to use the copyrighted songs for commercial use.
This is different from a normal user adding songs to his/ her Instagram story just for amusement.
---
How to Fix Instagram Music "No Results Found"
Now that you know the reasons why the error code 'No Results Found' appearing on your Instagram. It's time to discuss the solution and possible fixes for the Instagram Music "No Results Found" issue.
We have provided 8 different ways here to fix this issue. Also, the methods are nothing but the steps that you need to implement one by one. If the 1st method doesn't work, proceed with the second one. Similarly, if the second doesn't fix the Instagram Music "No Results Found" error, you shall proceed with the next method.
We have tried our best to include everything that can be done to fix the issue. And moreover, we have mentioned the sub-steps of the method wherever necessary. So, the users, who generally find it hard to manage settings and apps, can implement the method with ease and on their own.
So, let's dive right into the guide and start with the very first method.
---
ALSO READ: (5-ways) Fix: Instagram Music stickers not Available
---
1. Update Instagram App –
The first and the very basic fix to Instagram Music "No Results Found" issue is to update the Instagram app. Simply go to PlayStore and search for the Instagram app on the top search bar. If you are using an iOS device, you will have to reach App Store and update the app.
If your app is updated or you do not see any update button on the Play Store page. It simply implies that your Instagram app is running the latest patch version.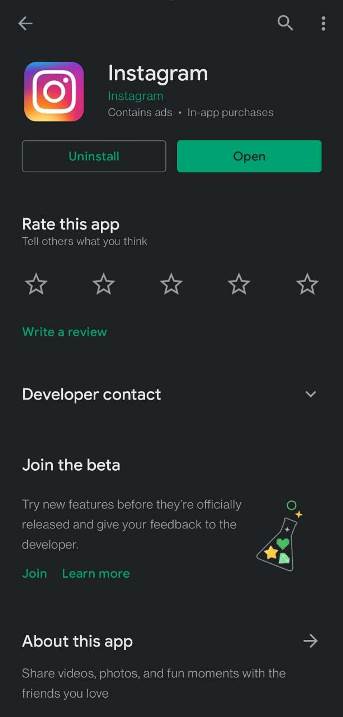 Open the Instagram app after updating it. And see if your Instagram Music "No Results Found" issue is fixed or not.
And in case, you still see the same issue, proceed and try the 2nd way now.
---
2. Enter Correct Song Name –
As mentioned above, Instagram rolled out the Music feature all over the world in a whole year. And Instagram came prepared to serve users with any request made on the Instagram Music search bar.
You can find almost every song on Instagram, popular ones are easy to find as Instagram learns what people are searching for.
But, Instagram won't be able to help you out if you search for a song that has a long name and on the top of it, you put a misspelled search entry.
For instance, check out the screenshots for reference, here we are trying to search for a song named 'when a man loves a woman.' But, we entered an incorrect name. As you can see Instagram didn't show any search results below. And the error code 'No Results Found' appeared here.
---
You just need to enter the correct name. Especially in the case, where the song has a long name or isn't popular enough to make it to the top search results.
As you can see, Instagram Music shows results when the name is entered correctly.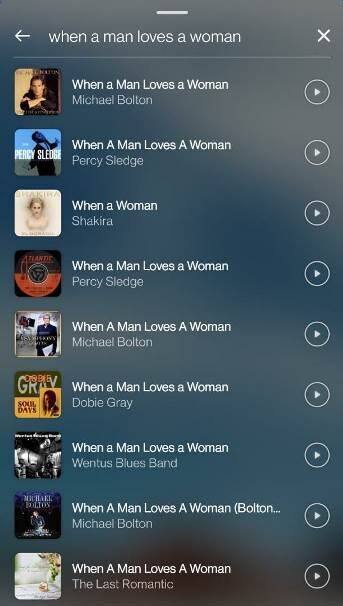 This little correction must have solved your issues.
But, if you have ensured that you have entered the correct spelling of the song and you still see the same error.
Then we highly recommend proceeding with the next way to fix Instagram Music "No Results Found" issue.
---
---
3. Re-Install Instagram App –
Sometimes, your apps just need a little break and refreshment. The best to do it is by uninstalling it and download the app from the respective app stores.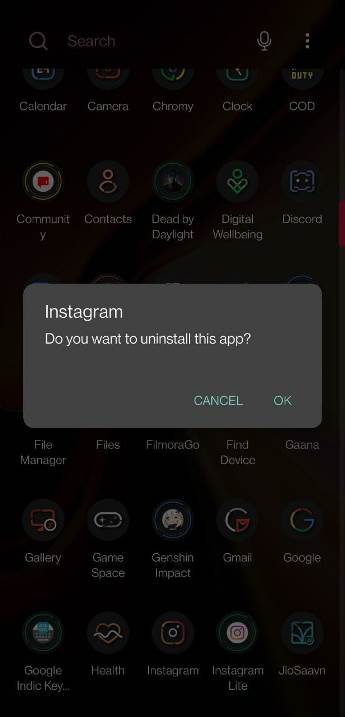 Also, no need to worry!
You won't lose any of your data like login details and account info. Instagram smartly keeps that data in your device.
So, whenever you reinstall the app, you do not have to enter account details again. You can simply log in after verifying yourself.
But, if that doesn't work for you and Instagram Music "No Results Found" issue persists. You should try the next method.
---
FOR YOU: How to see Instagram Reels Watch History
---
4. Clear Cache & Storage Data –
If the reinstallation doesn't work and you still seeing the Instagram Music "No Results Found" issue. Then, you should try clearing cache and data storage to sort it out. Check out the steps mentioned below to do it right away.
Before we proceed with the steps. Let us tell you that this procedure will delete your data like account details and password. So, if you are using more than one app on Instagram, you should remember your login details before proceeding with the steps mentioned below.
STEP 1 – Find out the Instagram app. Tap and hold it for a few seconds.
---
STEP 2 – You will see a list of options. You are supposed to click on the App Info button to see more options.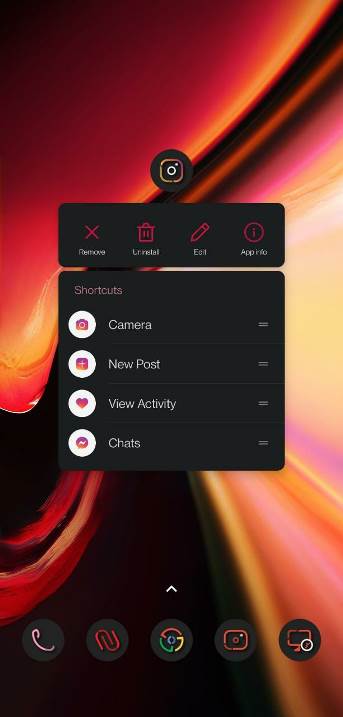 ---
STEP 3 – Now, firstly tap on the Force Stop option and confirm Force Stop. And then, click on the Storage & Cache option to continue.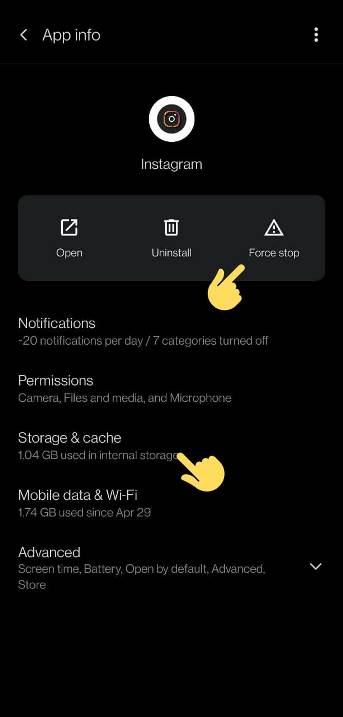 ---
STEP 4 – And then, tap on the Clear Storage and Clear Cache buttons to clear all data.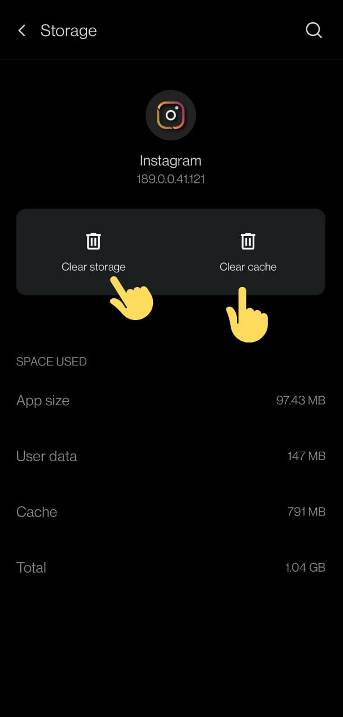 ---
STEP 5 – Finally, uninstall the Instagram app again and install the latest version from Play Store and App Store if you are using an iOS device.
This should have definitely fixed the Instagram Music "No Results Found" issue.
But, still, if the issue persists on your device, proceed with the 5th way to fix Instagram Music "No Results Found" error.
---
5. Use VPN Connection –
VPN is software that acts in between the internet and your device to create a proxy of your IP address.
In this way, VPN can create a new IP address of your device from a different location.
And that's what we need for now. If Instagram servers in your area are down somehow and not responding. You can access servers of a different location to skip any kind of inconvenience.
Follow the steps mentioned below to set up a VPN on your device.
STEP 1 – You can skip to Step 2 if you already have a VPN app on your device. If not, download VPN right away. There are plenty of free VPN apps available on app stores. Here, we are using the Turbo VPN app.
---
STEP 2 – Open the Turbo VPN app and go to the available server options.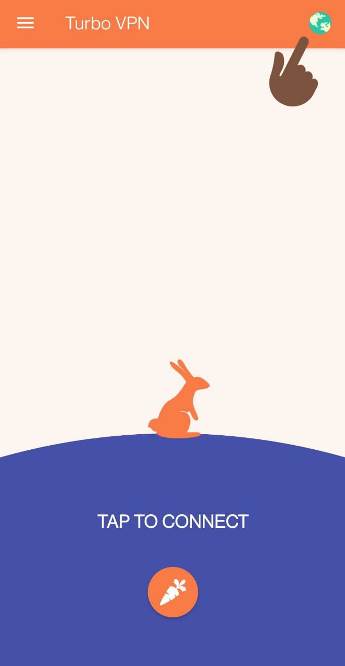 ---
STEP 3 – And from the available options. Make sure to select the USA or the UK only. If you do not have the UK and the USA in the free server options. You should search for other countries where Instagram Music is available.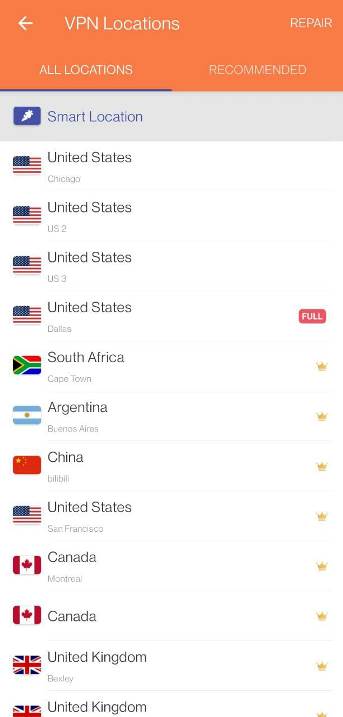 ---
STEP 4 – Selection of any country will set up a VPN connection. And all you need to do is install Instagram and open it.
---
STEP 5 – It is necessary to uninstall the app before setting up the VPN connection, or the VPN connection wouldn't make any difference.
There you go. This will fix Instagram Music "No Results Found" issue.
But, if the error code still appears on the screen, you must proceed to the 6th way.
---
6. Try a Different Song –
According to the official report by Instagram, it has more than 1 billion active users from different parts of the world. While creating Instagram Music, the developers have to keep that in mind, for obvious reasons.
That's why, Instagram music supports a variety of songs, from different countries. But, still, it's not possible to include each and every song in an app, especially, when billions of songs of different genres and languages are there.
That's why, if you are searching for a song, that isn't much popular among the Instagrammers out there, the possibility is you won't find it on Instagram Music. And Instagram will simply show the "No Results Found" error.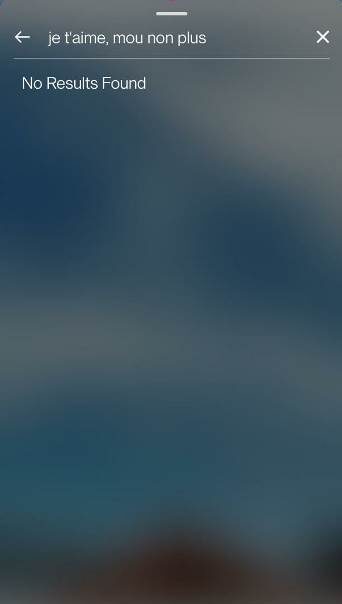 That's why, if you can't find a specific song on Instagram. The probability is that the song isn't available on Instagram, and there is no issue with your device or app. It might get added later in updates, but you won't be able to enjoy them for quite some time.
We suggest you search for a rather popular song.
But, if you cannot see any popular songs either, then it's time to try out the next method.
---
7. Use Music in Instagram Lite –
Well, if you have tried everything we mentioned. And you are not getting any search results even for a popular song. Then chances are you have issues in your Instagram app only.
As there is no reason that justifies this issue.
In this case, you can try downloading the lite version of the Instagram app.
You might have not heard about the Instagram Lite app, as not many people use that. As to cut the processor and internet data usage, the lite version doesn't support animations and some of the popular features.
But, you can try using the app if you want to get rid of the error. Below, we will be mentioning a detailed, step-by-step guide.
STEP 1 – First of all, you need to download the Instagram Lite app on your mobile device. The app is available for free for the Android platform. Apple iOS users won't be able to proceed with Method 7, as Instagram Lite isn't available for iOS. Download for Android – Here
---
STEP 2 – After downloading the app, open it. Here, add the details of your Instagram account.
---
STEP 3 – Now, click on the Add Story icon. It is the plus (+) icon at the top left corner of the screen. Click on it to create a story.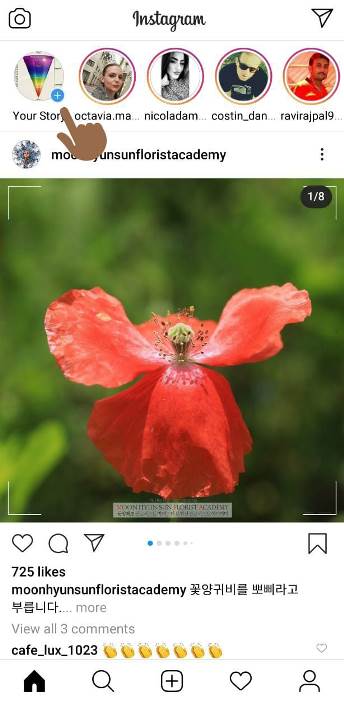 ---
STEP 4 – Right after opening the app, you will have to allow access to everything the app asks for. This is necessary for the app to work normally, as intended.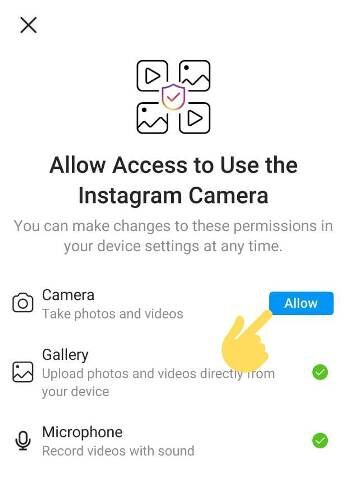 ---
STEP 5 – Add a photo of your choice. Now, try adding music to it. The procedure to add music is a little different, but easy in Instagram Lite. Simply, tap on the Instagram Music icon, it's the music note icon to the left of the gallery icon.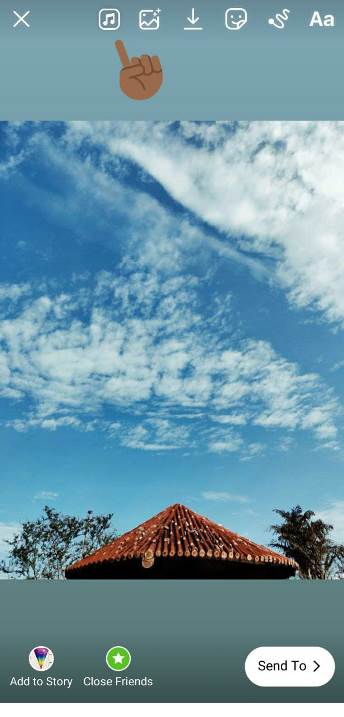 ---
STEP 6 – The rest of the steps are very similar. You just need to search for the song name in the search bar and you will be good to go.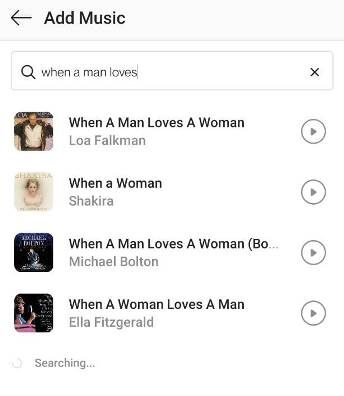 ---
STEP 7 – Select an appropriate position for the song sticker and tap Add to Story when done.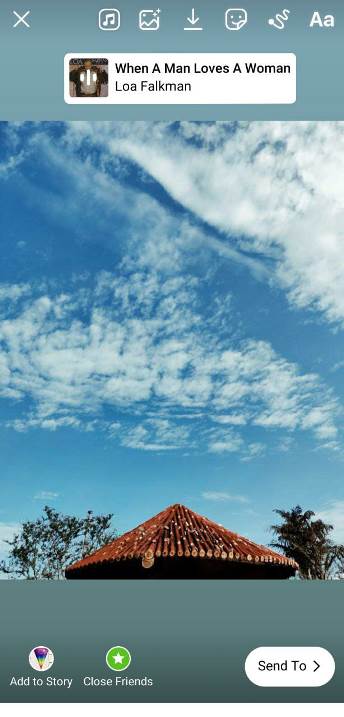 ---
Instagram Lite, as we mentioned above is nothing but a slimmed-down version of the original Instagram app. The developers also trimmed down a few features. That's why you won't find some of the editing features in Instagram Lite.
The screenshot, below, shows several editing features in the Instagram app. The Instagram Lite app doesn't have any of them.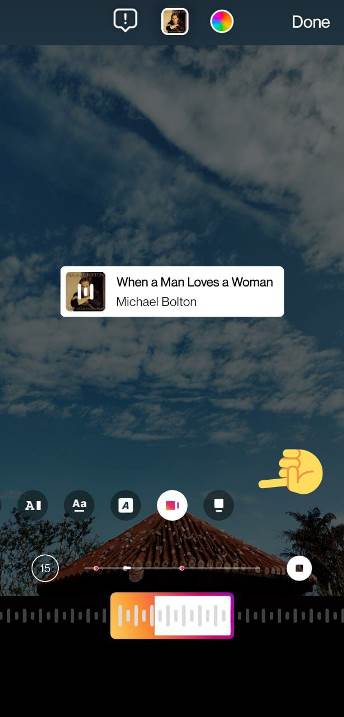 You will be able to use your favorite song in your story now without countering Instagram Music "No Results Found" error.
But, in case, you do not like Instagram Lite and it is affecting your user experience with the platform, then we suggest you to proceed with the last and most efficient way to fix Instagram Music "No Results Found" issue.
---
---
8. Make Changes in Account Type –
So, if everything is right, you have the latest version of the Instagram app, you are entering the correct name in the search entry, and you have also tried VPN connection and Instagram Lite, but you are still getting the annoying "No Results Found" in Instagram Music. Then we have one last thing for you to try. This includes changing your account visibility.
Instagram doesn't allow Business Accounts to use Instagram-Music for any commercial use because of copyright issues. That might be the reason you are still countering the Instagram Music "No Results Found" error code on your account.
Well, if you are thinking to keep your account as a 'business account' only then you should not proceed with this guide. We will be telling more about this later in this guide.
STEP 1 – First of all, open your Instagram app and go to your profile page. Here, select the more options icon. This can be found at the top right corner of the profile page. The one having three horizontal lines. And in more options, select the Settings icon. You will find a gear icon at the bottom of the screen.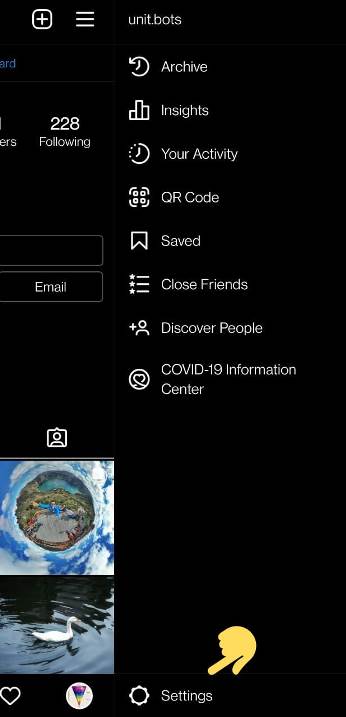 ---
STEP 2 – On the Settings page, search and select the Account option.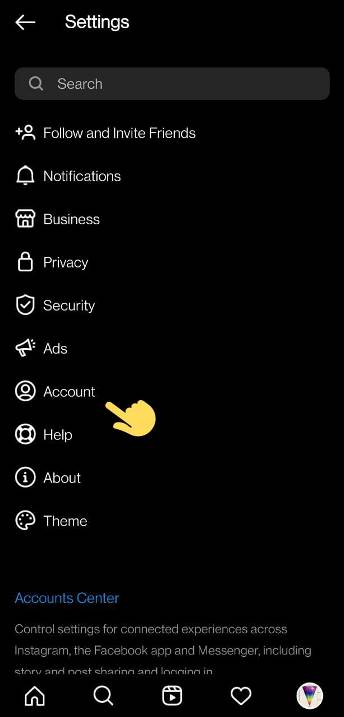 ---
STEP 3 – In the Accounts page, scroll down and you will find the Switch Account Type option. Select it.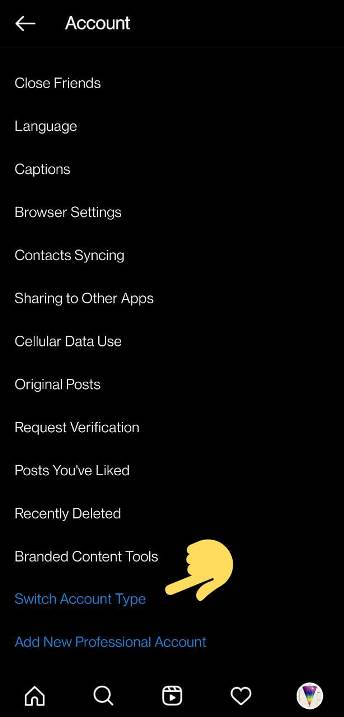 ---
STEP 4 – And then select Switch to Personal Account. Well, if you are not a creator and do not need to have a Business Account, we suggest you switch to a personal account.
If you are a creator, you can switch to a Creators Account instead of a Personal Account.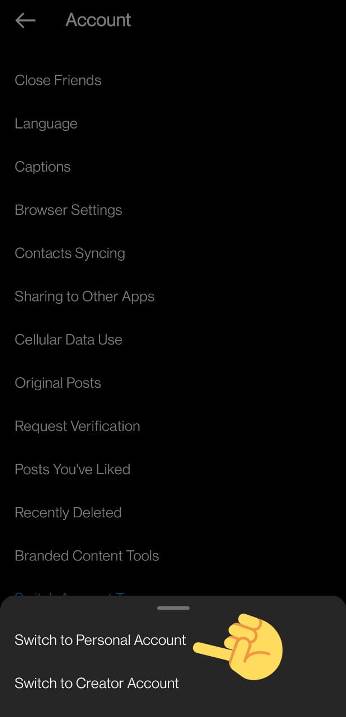 The choice is totally yours. Choose whichever you will like.
Also, this will surely fix Instagram Music "No Results Found" issue on your device. Take decisions according to the circumstances.
---
ALSO READ: (5-ways) Fix: Instagram Music stickers not Showing
---
9. Check Reports & Complains
Well, if you have tried everything and still facing the same issues, it could be the case that Instagram is having issues on their end.
In this scenario, you cannot actually do much. You will have to wait till the services come back online.
But, you can keep an eye on the status of the issue by visiting the official Instagram account. The official handle posts about outages and service issues for its users.
To check reports and complains from other users on Twitter, you can visit the link mentioned. Visit Now
---
Conclusion
We are finally done with all of the 9 methods. It's time to wrap up this article.
Here, in this extensive guide, we have mentioned almost every possibility to fix Instagram Music "No Results Found" issue. We have started from the very basic fix, that is, updating the Instagram app. And we proceeded step-by-step where we also mentioned the VPN connection as well as the Instagram Lite app.
We believe, we did our best to include everything that can be done to fix the issue permanently. But, in case, you still have issues, let us know in the comments section below.
We would be happy to help you if you need any assistance in implementing the steps mentioned above.
---
Further Reading:
Can you see how many times someone views your Instagram
(2021) Fix: Your account has been disabled for violating our terms on Instagram
(6 Ways) How to get someone's number from Instagram
Fix: Can't see Last Active on Instagram

Ankit Karmokar is an Engineer by profession and a blogger by passion. Over the last several years, he has written tons of articles, solving queries on Quora. He also has years of experience in investing in Cryptocurrencies, Funds, and Stocks.