If you are a Cash App user and want to know more about the various Cash App stealing money scams out there, you are at the right place.
Here, we will be mentioning all the scams that are active these days.
You can check out all types of scams mentioned below and get yourself acknowledged.
Moreover, we will be mentioning how you can avoid Cash App stealing money scams smartly.
So, what are you waiting for? Let's dive right into the details.
---
Cash App stealing money scams
Cash App is one of the most used peer-to-peer payments apps in the USA and the UK. The app is relatively popular among users because of its easy-to-understand user interface. Anyone can easily transfer money using the Cash App.
Well, the popularity of the app has also invited a lot of unethical activities on the platforms. There are people out there who are looking for their next target to earn money by putting them in a well-planned trick.
And in this guide, we would be including ways to avoid such scammers.
Before we discuss how to avoid Cash App stealing money scams, we will be including the details of all types of scams that are active these days on the Cash App. The reason for mentioning these details is to let the new Cash App users know what they can counter in the future.
So, without further ado, let us see the details.
---
FOR YOU: How to remove someone from Cash App (2021)
---
1. Money Flip Scam
The very first scam is called the Money Flip. In these types of scams, a random person will contact you and offer a scheme. They might also make some claims like their friend have made money with the scheme and things like these. But these are just bogus claims.
The person will offer you a deal where you would have to pay some money, and in return, they will offer to pay you ten times the deposited amount. For instance, as per the deal, if you spend $10, you will get $100 in return.
And to make you believe; they will send you the initial bonus amount. This is just done to earn your reliance. But, be aware, as soon as you send a more significant amount, say, $100 or $200. The person will block you, and you will be at a loss.
Well, $100 might not sound like a big amount to you. But, wouldn't it be disgusting to lose money to a scammer?
---
2. Clearance Fee Scam
Another scam that has fooled a lot of people out there is the Clearance Fee scam. Here, users receive an email that is made to look similar to the official Cash App. To fake things, a logo and a font very similar to Cash App's official font can be seen.
The email generally says that the user has received an amount on Cash App, which is on hold. And to approve the transaction, the user will be asked to pay a clearance fee. But, you must know that Cash App never asks you for a clearance fee for any amount that you receive.
And as you might have realized by now, this clearance fee is the way to get money out of your pockets.
---
3. Money-Request Scam
Next, we have the money request scam in the market. And here, scammers use the Money-Request feature of the Cash App.
FYI, the money request feature on Cash App lets anyone, who has your Cashtag, phone number, email address, request you money on the app.
Well, this might not seem a serious scam, but a lot of people have lost their money to scammers by unknowingly and accidentally accepting the money request.
---
4. Customer Service Scam
The most serious scam would be the Customer Service Scam. If you are a new Cash App user, you must know that Cash App doesn't have any official call support.
But, some users who are not aware of the fact search for the support number on the web and come across some fake websites that include customer care support.
And of course, the number included on the website is fake support number. You would expect them to assist you with your issue, but they will ask for your personal details.
And this is where a lot of users make a mistake. The scammers can cash out all of your money using the details you provide to them.
---
ALSO READ: How to cancel cash out on Cash App
---
How to avoid Cash App stealing money scams
Now that you are aware of all types of scams going on in the market. It is time to learn the ways to avoid them. And we assure you, there is more than the common advice, we will be including some blocking features as well.
So, without any more delay, let us get right into the details.
1. Never Share Personal Details
The first and the most important thing that you should keep be aware  that anyone, especially strangers, can easily cash out your Cash App balance just by using your username and pin.
So, whatever be the case, never share your account details with anyone out there. It could be a potential scam. And the worst thing is you won't be getting any refund for your mistake.
We have seen many examples now users ask us if there is any way to undo the transaction or get a refund.
But, unfortunately, there is no way out of this situation. You can always try to dispute the charge, though. It is not always successful, but it is worth trying.
---
2. Use App Locker
Another common piece of advice would be to use the app locker feature. These days almost every smartphone device comes with an in-built app locker feature. You can use it so that no one can use your Cash App even if they manage to get their hands on your unlocked device.
iPhone comes with support to lock any app using the face ID lock feature. Use it to get maximum security.
---
3. Block Potential Scammers
If you have read the first part of this guide, you might already be aware of the scam where users get money requests on Cash App from unknown numbers.
Well, of course, this is the work of scammers out there. Why would anyone be sending money requests to random users on Cash App?
These money requests come with a message attached where the person would mention that they are in dire need of money. But, be aware, don't get carried away with your emotions.
And in case you are getting the requests, again and again, you can block the user to avoid getting disturbed. You can check out how to remove or block someone using the guide mentioned here.
---
CHECK OUT: Can Cash App Transactions be Traced by Police or IRS
---
4. Identify Fake Calls
The best way to avoid any kind of Cash App scam would be to identify the spammers way before they even play their first trick. As mentioned in the first part of this article, you might get a call from someone who would claim to be from the Cash App support team.
But, be aware, Cash App would never call you. Moreover, you would never be asked for your personal details like registered email or phone number or password.
Unfortunately, sometimes, users fall into the trap by themselves. You will come across a plenty number of websites on the internet that might look like Cash App's official website. These kind of websites aim to motivate users, who are looking for help, calling them. So, that they can get a chance to play their tricks.
---
5. Don't Fall for Money Earning Schemes
Well, it is said that 'greed is so destructive, it destroys everything.' And same can be seen in the case of people who fall for money-earning scams.
As mentioned in the first part of this article, people will try to offer you some schemes, claiming you can earn a lot of money. You will be asked to deposit some amount first.
And if greed overcomes your common sense, there are more chances you would fall for these fake schemes.
Our only advice will be to never fall for shortcuts to earn money. 99% of these schemes are scams, and the rest 1% doesn't exist at all. 😉
---
Conclusion
In this article, we have mentioned all types of scams that are active these days. You can check out all of them to avoid any kind of inconvenience in the future.
And we have also mentioned ways to avoid Cash App stealing-money scams.
Check out all of the ways mentioned. You just need to be a little aware of the environment and you will easily identify any kind of scam even before the scammer plays his first trick on you.
---
Further Reading:
(2021) How to Activate Cash App Card Without QR Code
Guide: Where can I load my Cash App Card (Store, Online)
[Fixed] Cash App Not Sending Code to Email or Phone
(5 Ways) Fix Cash App Can't Verify My Identity 2021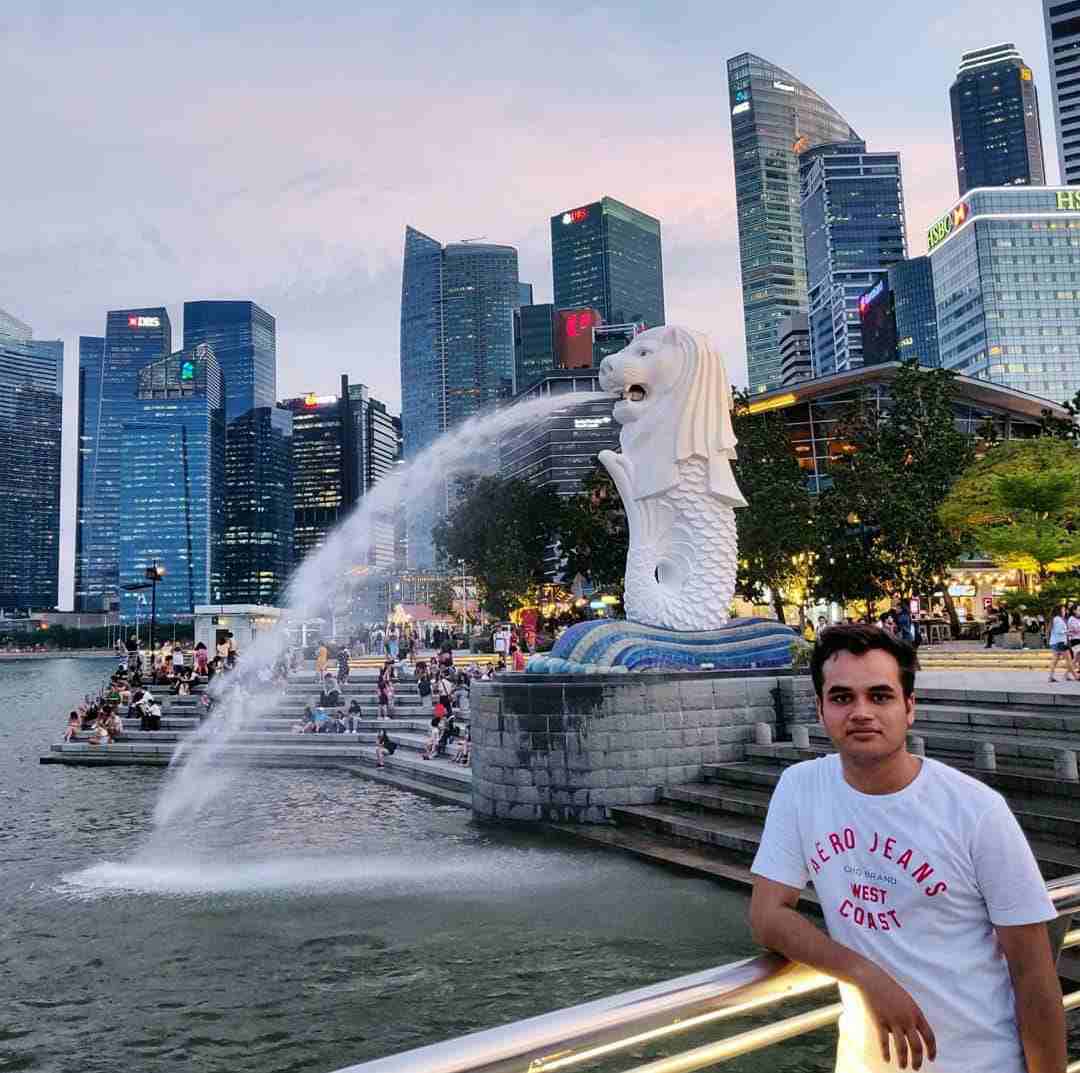 Ankit Kumar is an Engineer by profession and a blogger by passion. Over the last several years, he has written tons of articles, solving queries on Quora. He also has years of experience in investing in Cryptocurrencies, Funds, and Stocks.