A direct debit is something that you can set up by yourself. Once that is done, it manages your regular payments like bills, subscriptions, and other arranged payments without your intervention. Just set them up and you need not worry about remembering the dates and paying the amount to the respective people's accounts or brands on time.
Setting up is fairly easy and a lot of banks give you the choice of opting for this efficacious option. So, if you are looking hard to find direct debit on the Barclays app, look no further. This article will provide you with all the details you are looking for.

---
Can you set up a direct debit on your Barclays app?
Short Answer: Yes, you can set up a direct debit on your Barclays application. But one thing to remember is that Barclays UK supports it as of now. There is currently no information for Barclays USA about direct debit, yet.
Your Barclays application is the window for setting up your direct debit. But you can only do that if you have been registered to the online banking of Barclays.
Direct debit is said to be the most risk-free payment solution in the UK. So, direct debit is allowed by almost all of the banks in the UK. But unlike the UK, there is still no word about direct debit. And no information about when it will be set up in the USA.
Direct debits help people take their minds off the bills and other subscriptions that have weekly or monthly payments. And once they are set up the bills you pay will be on time and never be delayed.
But, Alas! Barclays is yet to introduce its widely popular direct debit into the American turf.
---
How to find direct debit on the Barclays app?
Short Answer: To find direct debit on the Barclays app you need to open the application and tap the Cards option. Then, if you scroll down you can find the Manage Direct Debit option. 
Just make sure you are registered to Barclays online banking. And also have their application installed on your device. If you have any troubles with your Barclays app check out this website.
But as mentioned before, if you are from the US of A you will not find it.
---
How do you set up a direct debit on your Barclays app?
Here are the steps to set up a direct debit on your Barclays application.
Step 1: Open the Barclays application on your device. Log in using your online banking credentials if you haven't done so before.
Step 2: You will see the quick links as soon as you log in. And under that, you will find the option Cards.
Step 3: Once you select that you will be shown your available cards. Scroll down to see the Manage your Direct Debit option and then select it.
Step 4: After that, you will be given three monthly payment options to choose from. They are Total Statement Balance, Minimum amount, or Another amount (custom – choose your own amount). Select one that resonates with you and click continue.
Step 5: Then you will be asked to select an account from your bank accounts list. This account will be the one that will be used for transferring the money. Also, you have the option to enter the bank account details.
Step 6: Later tap Continue and you will be shown the details you have entered. And select Confirm.
Step 7: Finally you be shown some information about the rules and regulations. And you will have to tick the boxes if you are satisfied. And then tap on confirm.
You will have to understand that it takes them a minimum of 9 working days to set up a direct debit. But you will be getting a confirmation of the signing up for the direct debit in about 3 days.
---
How do you stop a direct debit on your Barclays app?
To stop or cancel a direct debit you need to inform Barclays or do it one working day (before 5:30 pm ) before the debit date. So, if your debit is literally the next day and you are trying this on the night before, it won't work.
Also, it is your duty to inform the person or account holder not to try and take the money from your account. This way, everybody is kept in the loop.
Here are the steps to stop a direct debit on your Barclay app.
Step 1: Open the Barclays app and log in using your credentials.
Step 2: Under the quick links bar you have the Cards option, select that.
Step 3: You will see your card at the top of the screen, scroll down and tap on the Manage Direct Debit option.
Step 4: Since you have already set up you will see a Direct debit. And the information about the amount that is to be debited and from which account it is to be debited will be shown.
Step 5: Under the bottom of the screen you will see the option Cancel this Direct Debit. Tap on it and follow the on-screen instructions. And your direct debit will be stopped.
One thing to remember is that if you are stopping a direct debit for whatever reason, remember that you have a payee who is expecting that money.  So, stop or cancel the direct debit if you want. But be sure to pay the money to whoever it has been owed to.
You can just link your card or bank account to Google Pay and send the money to them manually.
---
Final Words
Direct debit is a fantastic and additionally highly secure way to transfer scheduled payments like clockwork. You just need to set them up and relax. Just make sure to have enough money in your account, because the direct debits are on-time.
Albeit, Barclays in America does not have the option for setting up a direct debit. The world is changing constantly and you might never know when it will be brought to the USA. So, keep your fingers crossed.
I hope this article has helped you put an end to your search to find direct debit.
---
Read more:
Fix: Barclays App Update Problems
How To Find Direct Debit On Barclays App
Why Is Your Barclays App Not Working
Why Does Barclays Close My Account With Money In It
Fix: Barclays Online Banking Not Working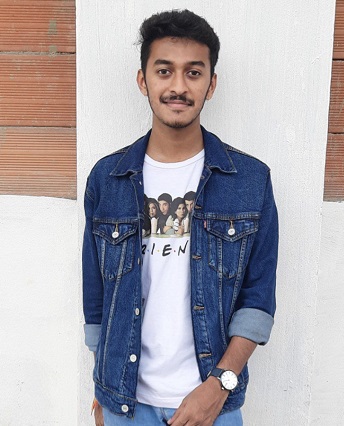 Sri Sahith is passionate and writes his articles by ensuring attention to detail. During his graduation study, he has taken elective subjects like Business Economics and Financial Analysis. These gave him the interest, knowledge and passion to write articles related to Finance-Tech. Also, he loves to read books and talk about them as long as possible.