Applications have become part of our daily life. Imagine a day without them, your whole life revolves around them. Whether it is on your phone or your system, you need applications. Banking applications are among the essential ones. You might need them to do mobile deposit checks, make transfers and manage your account.
Now, if you are having trouble opening or getting your Barclays application to work correctly, put your worries aside. Read on to know all about it.

---
Why is your Barclays application not working?
Short Answer: Your Barclays application might not be working due to a lot of reasons such as an unstable network or high RAM usage on your device. Other reasons also include running an older version of the application. Running an outdated version of your device can be the root cause too.
It could also be due to bugs in the application or your device. These are the possible reasons and the ways to fix them are mentioned below.
---
Fix: Barclays app not working
Here are some ways to fix and get your Barclays application back to normalcy. 
Method 1 – Check and switch networks
If you are connected to Wi-Fi or cellular data, phones give you a notification if your network is not connected to the Internet. And you will see a question mark beside your Wi-Fi or cellular data icon (two opposing arrows).
In this case, you need to contact your Internet Service Provider (ISP). And tell them your issue. Or you can opt for a faster network. At least a speed of 5-7 Mbps is required to access the Internet. You can check the speed of your network here.
Switching between cellular data to Wi-Fi or vice versa is said to have solved the problem for some of Barclays' users. Some devices support turning both data and Wi-Fi on for throttling the network. Turn that feature off and try only one network at a time.
---
Method 2 – Update the application
Running an outdated version of the application might run until a certain point in time. But after that, the bank servers are programmed to stop serving the older versions. This can cause issues for you. So make sure you have an updated version of Barclays.
Visit the particular application store on your device and search for the Barclays application.
Once you find it check for any updates. If you find one, install it.
Make sure to check the auto-updates box. So that you won't miss any updates in the future.
---
Method 3 – Update OS
Operating System is popularly known as OS. Every device has one. Apple phones have iOS and almost all the other phones have their OS integrated with Android.
People tend to use old phones because believe it or not some still work. But the software that it runs on is not updated and works on the older software itself. This is an issue because older versions do not support newer applications.
When you try to update the app on these devices, it is impossible because it knows that the app won't be supported. The developers mention it in the app store. For example, this app works on devices with versions after Android 5 or iOS 13.
Visit settings on your device and search for software updates.
Install it if you have an option to do so. Otherwise, it might be time to consider switching to a newer phone.
---
Method 4 – Restart your device and application
Running your phone for a longer time uses a lot of random access memory aka RAM. When the usage of the RAM gets higher, you will see some signs like the phone getting slower. Or apps not working as intended or getting laggy.
To clear the RAM you need to restart your phone. This is proven to clear RAM and start your phone anew. The cache which is the build-up of data is also cleared in this process too.
Another thing to remember is that using multiple applications at a time is also a problem. Remove any background applications or remove the application from the multitasking mode. Close all applications and try opening only Barclays again.
---
Method 5 – Check Barclays server status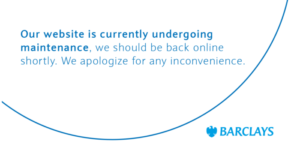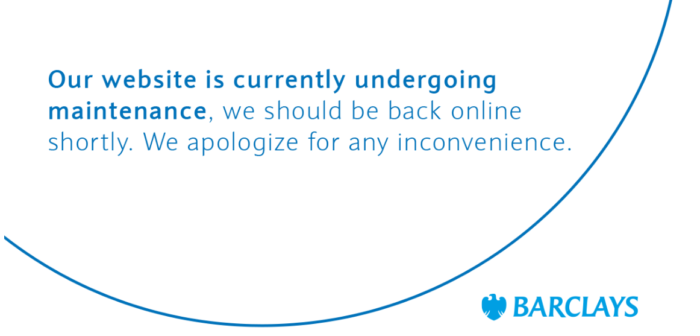 Servers run day and night to give you uninterrupted access to Barclays' servers whether it is online banking or the application itself.
But sometimes they go down because of a lot of traffic or users accessing that service. Or they might be taken down by the company for a particular time to maintain or update the server. In any case, it might take a few minutes or hours to get the server back up.
Barclays will let you know if the server is undergoing maintenance or if it is down using its social media handles. You can check this website for having a look at its current state.
---
Method 6 – Turn off VPN
If you are using a virtual private network or VPN, turn it off immediately, close the application and open it again.
Bank applications will not run with a VPN for obvious security purposes. VPNs might encourage fraudulent banking practices. Banks tend to stray away from such things and protect the assets of the customers and themselves in the process.
---
Method 7 – Contact Barclays support
This should be your last step. Only after you have tried all the other methods you should turn to Barclays support because this ensures that you do not have a problem on your side.
Barclays support page helps you by providing a lot of frequently answered questions. If you haven't found anything related on that page, you can type in your question in the search box. The Barclays users community or someone from the company itself might answer and help you solve your issue.
Or you can visit the contact us page to get the customer service phone numbers. So that you can directly talk to a customer service executive and they will resolve your problem without any hassle.
---
Final Words
Applications like life have ups and downs. But you can find a way to solve your issue with the application by using the methods in the application. But there is no listicle for your life, you need to figure it out on your own.
All jokes aside, I hope this article has helped you remove the hurdle with the application out of your way.
---
Further Reading:
Fix: Barclays App Update Problems
How To Find Direct Debit On Barclays App
Why Does Barclays Close My Account With Money In It
Fix: Barclays Online Banking Not Working
Fix: Barclays 'Unfortunately You Can't Make Contactless Mobile Payments With This Device'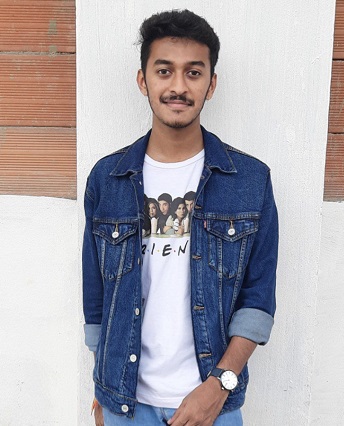 Sri Sahith is passionate and writes his articles by ensuring attention to detail. During his graduation study, he has taken elective subjects like Business Economics and Financial Analysis. These gave him the interest, knowledge and passion to write articles related to Finance-Tech. Also, he loves to read books and talk about them as long as possible.